Editor's note: In the weeks leading up to the March 3 pri­mary election, The East County Californian will publish Q and A's provided to congressional candidates.
Tell us a little about yourself, where you live and why you are running for Congress.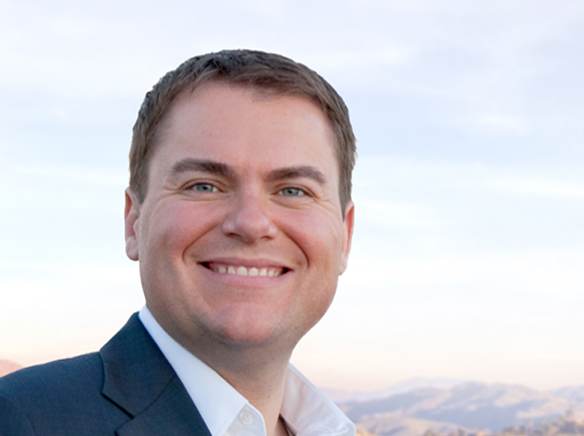 CARL DEMAIO
I'm running for Congress because I'm fed-up with the direction of politics in California and I'm tired of career politicians who are cow­ards and sellouts. We need more principled fighters who actually follow-through on the promises they make to voters.
Most voters know me pretty well already – most likely from my leadership of the fight to re­peal the gas tax hikes in 2018. They know I'm a fighter who is willing to stand up and fight for the people when career politi­cians cave in on their principles or merely pay lip-service. On the San Diego City Council, I helped save the city from bankruptcy and got the landmark Pension Reform Initiative passed.
I founded Reform California – a grassroots campaign advocacy organization for government accountability and has blocked over $3 billion in tax hikes. Many others know me from my radio show on NewsRadio 600 KOGO.
Prior to entering politics, I was in business. At 23, I founded my first company and my sec­ond by age 29. I sold both by age 33. I understand first-hand the struggles of our small business owners and entrepreneurs and will work to cut red-tape.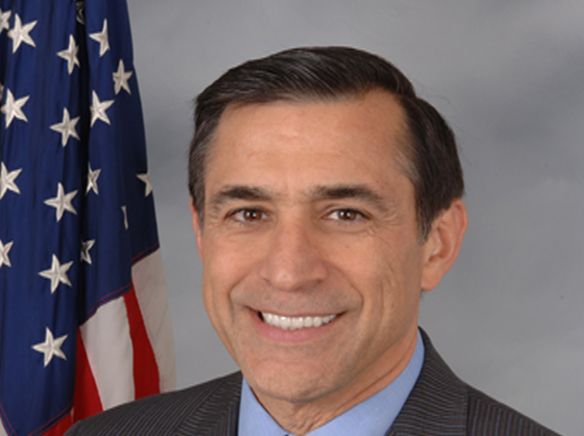 DARRELL ISSA
I've spent much of my life in the area and represented a third of it in the US Congress for 18 years. As chairman of the House Over­sight Committee, I held the Obama Administration's feet to the fire, investigating and go­ing after them for the Fast & Furious scandal, the Benghazi debacle, and for targeting con­servative nonprofits.
What Democrats and liberals are doing to President Trump with this sham impeachment is a travesty and it needs to stop. President Trump has done a wonderful job as President and I support what he's doing.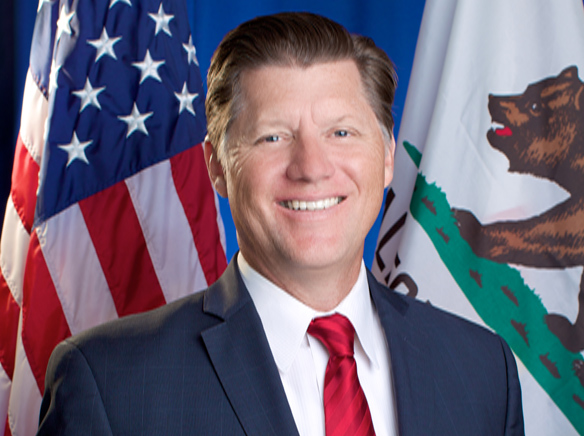 BRIAN JONES
I'm running for Congress because our district deserves a representative who shares their conservative values. My solid conservative track re­cord has been demonstrated over nearly twenty-years of service to the people of this district as a Santee council member, State Assemblyman, and now-State Senator where I represent over 80% of the 50th Congressional District. The people of the 50th know me, know my record, and know I am one of them.
What are your top three priorities at the national level and how do you expect to make an impact?
DEMAIO:
First, we must help President Trump secure the bor­der by building the wall, closing loopholes in the law, mandate and force eVerify, repeal Sanc­tuary State laws, and end chain migration.
Second, I will implement my 10-point Fix Congress First Ini­tiative, which will force Congress to live under the same laws as the rest of us – no exceptions – and will fundamentally shake up Congress and break through the dysfunction and corruption in our political system.
Third I want to be the voice of opposition in California to fight back against socialism. Too ma­ny Californians are fleeing this state and I'm prepared to lead the fight to take back our state from one-party Democrat con­trol.
ISSA:
This district needs a congressman who will stand up for the President and defend him and his MAGA [Make America Great Again] agenda. That's what I've always done. I was an early endorser of the president's when he ran in 2016 and he ap­pointed me to a place in his Ad­ministration. My opponent has never supported the President: Carl DeMaio is a Never Trump liberal and that's a big difference in this race. I'm a True Trump Conservative and Carl DeMaio is a Never Trumper.
I'm campaigning on support­ing the MAGA agenda, protect­ing the unborn, and lowering taxes on working families.
JONES:
1) Provide the people of this district with representation in the House that they deserve and have gone without for too long.
2) Provide strong support for President Trump – specifically securing our border, reducing taxes, cutting regulation and getting the federal government out of the way of hard working business owners and their em­ployees.
3) Provide whatever I can to assist the men and women who serve in the military or has pre­viously served. They and their families sacrificed much to safe­guard our freedom and we owe them.
What makes you the best candidate for the 50th District and why?
DEMAIO: First and foremost, people know I'm a proven fighter – and have been for years. Just look at the fight I led against the unfair and costly gas tax and car tax hikes. Since founding Re­form California, I have blocked $3 billion in tax hikes and led the successful fight to strip Cali­fornia politicians of their lavish perks and pensions.
In addition to being a fighter, I'm a hard worker who is dedicat­ed to constituent service. Since entering the race in August, we've held over 50 Town Halls. Contrast that with Darrell Issa who held only one Town Hall in his entire 18 years in Congress. I want my constituents to know I will be accessible to them on any issue they have a problem with. I may not be able to offer a perfect resolution to each issue, but I will always do my best to listen and fight for you.
ISSA: I'll support and defend the President and his agen­da, but not my opponent Carl DeMaio. DeMaio has repeat­edly attacked the President, our Party, and our grassroots members in nasty, personal terms. DeMaio called President Trump "a disgusting pig" and campaign for his Libertarian opponent for President in 2016. DeMaio has attacked the Tea Party, saying he doesn't sup­port their cultural views. While I'm a true Trump conservative, it seems Carl DeMaio spends most his time stabbing our president in the back.
Part of being a true Trump conservative is standing up for pro-life and I'm the only person in this race who does. That's why I've been endorsed by National Right to Life and why the Susan B. Anthony List has called me a consistent voice for the pro-life movement. My opponent Carl DeMaio is a pro-abortion liberal and brags about it openly on his website.
I've never voted for a bill that raised the taxes of Californians and I never will. My opponent Carl DeMaio takes a different view: he raised taxes on working families by $1.3 billion when he was a city councilman. DeMaio raised even more taxes on real estate, homeowners, and more than doubled taxes for parking.
JONES: I am the only candi­date with a consistent conser­vative track record that shows I share the values of the people of the 50th district. The people of the 50th have elected me 8 times because they know me and what I stand for. No other candidate can say that because I am the only leading Republican who lives in the district. The people of the 50th are my friends and neighbors. They know me and I know them. They know I'm a fighter who wins.