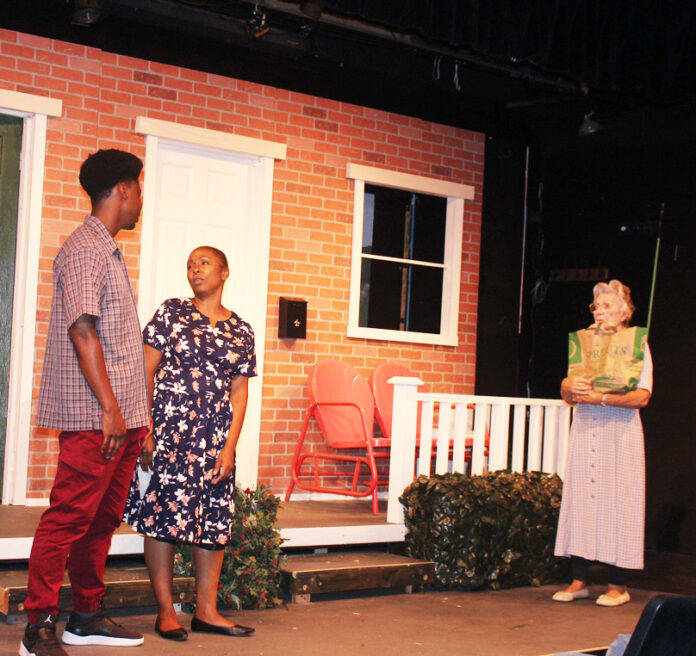 Lamplighters Community Theatre is opening its 83rd season with "The Front Porch" on Sept. 3, directed by George Bailey.
Last year the theater group attempted a few virtual appearances but this will be the first time they perform in person since 2020.
Board of Directors President Paul Ericson said the community group "pretty much exhausted all of our resources during the year and a half of COVID" but is optimistic as they once again begin live performances.
"We just did a pre-season show called "The Last Five Years" which only played to about a third of houses. That's tough, you know, it doesn't pay the rent," Ericson said.
However, they used the pre-season show to gauge community interest in live theatre and decided to forge ahead; they just held auditions for the second show in the season.
"I'm not sure if it's COVID keeping people away or we're just, just getting restarted. It's so hard to tell you know," Ericson said with a sigh.
The board, he said, listened to feedback from subscribers who asked them to consider a full-mask and vaccine policy, so they will be requiring proof of vaccination or a negative COVID test as well as masks for in-person attendees.
During the pre-season, leadership chose to skip any intermission time so patrons were not eating or socializing, but decided to include an intermission during The Front Porch, albeit one without concession sales.
"As we looked at COVID and the season, we also tried to choose shows that have only one or two actors, although this one has four," Ericson said.
The Front Porch, which addresses the changing demographics in Baltimore circa 1967, just prior to Dr. Martin Luther King, Jr.'s assassination and subsequent race riots, is "a timely piece" that was deliberately placed at the top of the season, Ericson said.
"We're paying a lot of attention to who we're advertising to and where our audience is coming from, paying a lot of attention to that," he said.
Producer Pam Stompoly-Ericson has been marketing the show to schools and area groups that might be interested in the topic of interracial conflict, not just to engage them for this show but for the entire season and to drive the future of the theatre.
"We have had some people say 'you only do white shows' or 'you only cast white people' but it can be a bit of a struggle because we can only cast someone who walks in the door. We're trying to widen that," Ericson said.
"The Front Porch" tells the story of an elderly, white widow who has lived in her home for decades and the Black family who move in next door, and how they come to appreciate their neighborhood and community.
The show runs Sept. 3 through Sept. 15 at Lamplighters Community Theatre, located at 5915 Severin Drive, La Mesa.
Visit lamplighterslamesa.com for tickets or more information.