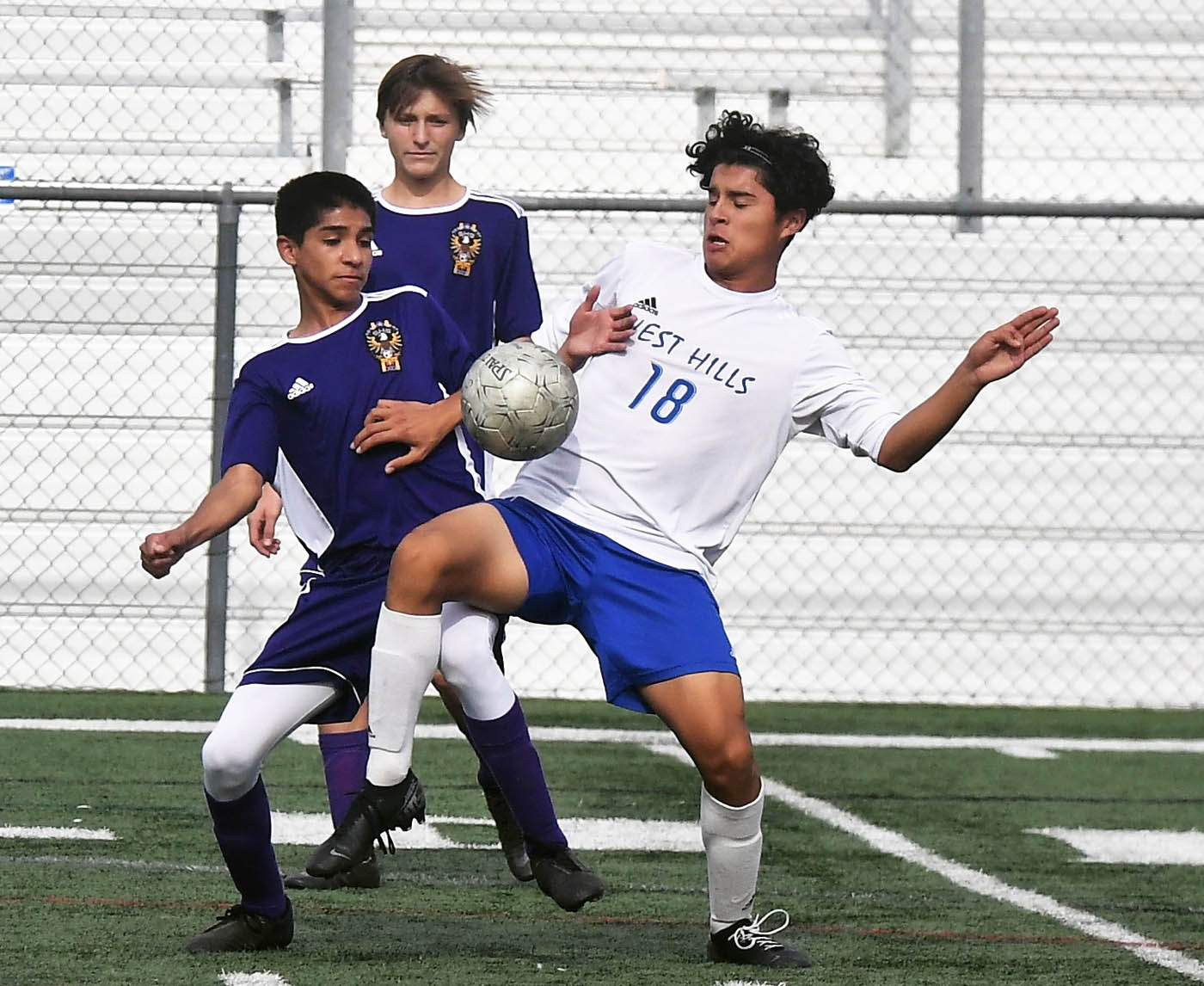 The West Hills High School boys soccer team rolled the dice against the odds as the No. 10 seed to win last year's San Diego Section Division III champion­ship. This year, the Wolf Pack could be among the favorites to win the Division II banner.
West Hills enters Thurs­day's final regular season game against visiting Valhalla (6:30 p.m. kickoff) with a 12-3-7 over­all record, including 4-1-2 in Grossmont Hills League play.
The Wolf Pack defeated league leader Helix, 3-2, on Feb. 6 to set up a dramatic finish for the league championship.
Helix battled to a 2-2 draw at Santana on Tuesday to finish regular season play with 10-3-4 overall record and 5-1-2 league record.
West Hills can tie Helix for the league championship with a win over Valhalla on Thursday or finish in second place in the league standings with either a loss or tie against the Norsemen.
West Hills head coach Russ Shubert hopes his team is peak­ing at the right time of the sea­son for a CIF championship re­peat.
"Our expectations truly haven't changed from the past," Shubert said. "What I give the players in our team packet is the same as before: win a league title, qualify for the CIF play­offs, win a CIF division title, win 10-plus games and have a win­ning record."
Of those five boxes, the Wolf Pack looks to check off most of them before the season is finally over.
Shubert first won a CIF cham­pionship as a coach in 1993 with Hilltop; it was a long wait to get a second one with West Hills last year.
"My approach along with my other coaches remains the same as those old days at Hilltop," he said. "Through all my years at West Hills, the goal is to play quality soccer, build good char­acter and continue a tradition that other players have started."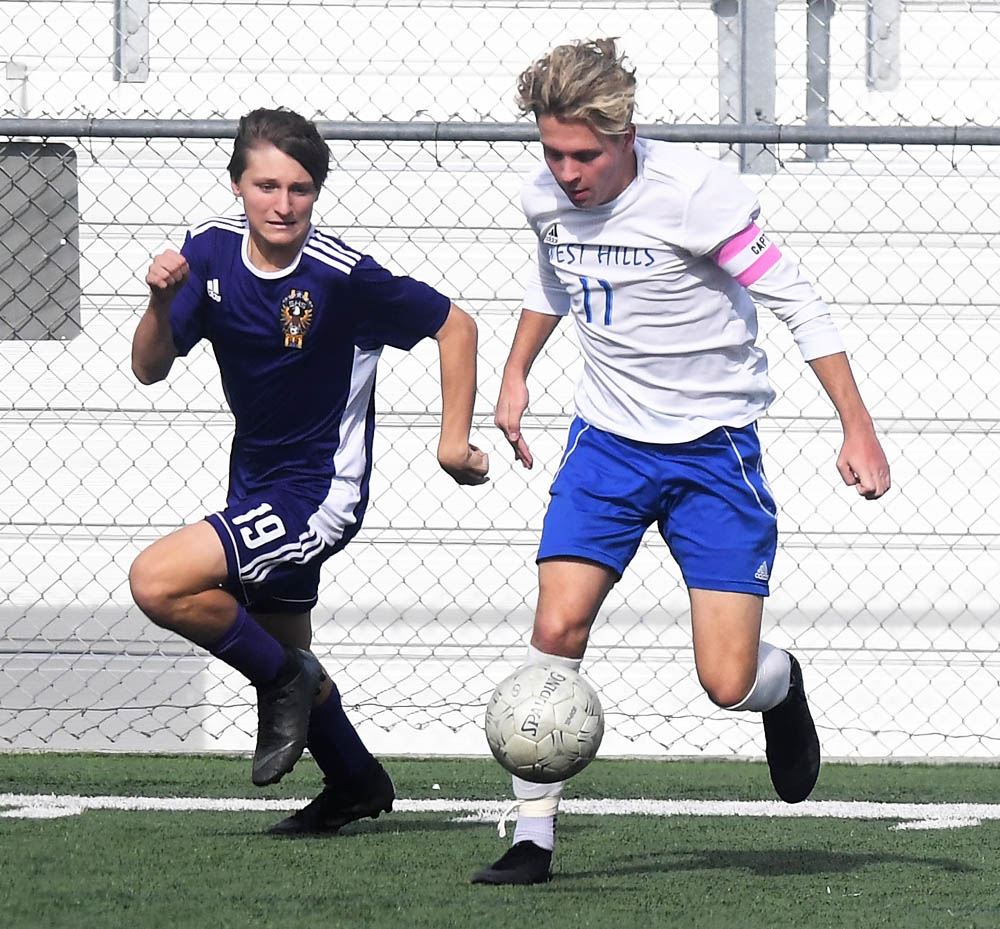 Top returners on this season's team include goalkeeper Carter Orchulli, central defender Young Truong, midfielder Isaiah McCau­ley and forward Jarrett Pricor.
Last year's team — the first to win a boys soccer champion­ship at the Santee school — up­set four higher-seeded teams in the section playoffs to finish 19- 4-3 overall with a 7-2-1 league record.
Seeding for this year's play­offs will be conducted on Satur­day. The Wolf Pack currently is ranked third among Division II teams behind top-ranked Helix and second-ranked El Camino.
First-round play is scheduled Feb. 18, followed by quarterfi­nals on Feb. 21 and semifinals on Feb. 25.
The Division II final is sched­uled Feb. 29 at Hilltop High School, Shubert's alma mater.
Among Grossmont Valley League teams, Granite Hills (8-1 in league, 12-6-3 overall), Monte Vista (5-2-2 in league, 14-6-3 overall) and Grossmont (5-2-2 in league 15-4-4 overall) are all vying for upper-half seeds in the Division III playoffs.