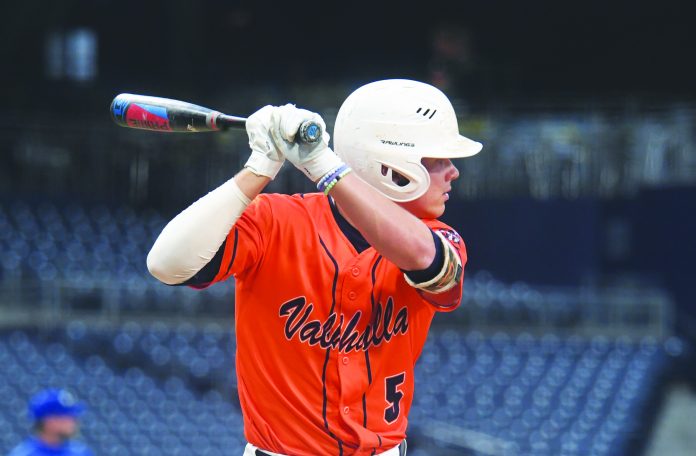 From staff reports
The San Diego League released its 2021 schedule on Aug. 26, a slate that runs from June 5 to Aug.7 and includes the third annual All-Star Game on July 17. Chief Operating Officer Connor Little made the announcement.
The eight-team league returns for its third season under the leadership of commissioner John Dolak. Opening Day is set for Saturday, June 5 with a rematch of the 2020 championship game (Brewers against the Hooks). The regular season runs through Saturday, July 31. The postseason takes place Aug. 3-7.
All of the teams — Brewers, Jets, Warriors and Wild (in the Land Division) and Hooks, Long Boarders, Sharks and Waveriders (in the Sea Division) will play 32 regular season games. Teams will play four games each week with two organized team workouts. All Sundays are league-wide off-days.
The complete 2021 schedule can be found at thesandiegoleague.com/2021-schedule.
"We are just a few weeks into the offseason and the front office is already itching for summer ball to return," Little said. "After completing an unprecedented and challenging 2020 season, we are ready to rock 'n roll again. There is nothing better than a summer in San Diego except a summer in San Diego with summer ball."
The 2020 campaign featured players and/or incoming players from 51 different Division I schools. There were 18 Division I conferences represented, including all in the Power Five of the ACC, Big Ten, Big 12, Pac 12, and SEC. Twenty-one Division I schools in California were a part of the league, including all three in San Diego (San Diego State, University of San Diego and UC San Diego).
The 2021 calendar includes Surf Day on Thursday, June 24. All players and coaches in the league will enjoy a day at the beach with longboard surf instruction. The day will also include the inaugural three-on-three wiffle ball tournament. Three members from each of the eight teams, as voted upon by their respective teammates, will play in the three-round tournament. Surf Day includes volleyball, spikeball and cornhole as well.
San Diego is home to 70 miles of coastline on the Pacific Ocean and 19 beaches. It is also home to more than 90 golf courses, including Torrey Pines, site of the 2021 U.S. Open Championship from June 17-20.
Name game
Jets outfielder Kyle Casper (Valhalla), Sharks pitcher Jack Hyde (Grossmont) and Hooks infielder Jordan Thompson (Helix Charter) all participated in the league's July 10 all-star game.
Casper represented the University of Arizona in summer league play while Hyde is now pitching for the University of San Diego and Thompson is headed to play his freshman year at Louisiana State University.
The league gained notoriety this season for its stable of sons of former Padres: Quinn and Wyatt Hoffman (sons of Hall of Famer Trevor Hoffman), Kyle Nevin (son of Phil Nevin), Cole Roberts (son of Dave Roberts), Tora Otsuka (son of Akemi Otsuka), and Garrett Bevacqua (son of Kurt Bevacqua).
Awards
SDSU's Matt Rudick earned selection as the league's player of the year while University of the Pacific's Dylan Pottgieser earned recognition as the league's pitcher of the year. Kyle Carr (USD) earned honors as the incoming freshman of the year while Paulshawn Pasqualotto (Cal-Berkeley) earned the nod as the incoming freshman pitcher of the year.
Junior college award-winners included Davis Heller (South Mountain-Alabama) as the player of the year and Jack O'Brien (Palomar College) as the pitcher of the year.
Rudick won the league's batting title with a .419 average while collecting four doubles, three triples, three home runs, 18 RBI and 22 runs scored in 16 regular season games for the Warriors. He went 5-for-10 in two playoff games, thus hitting safely in all 18 games he played.
Pottgieser posted a perfect 0.00 ERA in five regular season starts for the playoff champion Hooks with 19 strikeouts in 17 innings on the mound.
2020 REGULAR SEASON STANDINGS
Land Division: Brewers 14-6, Warriors 13-9, Wild 10-11, Jets 8-11
Sea Division: Hooks 12-10, Waveriders 11-12, Long Boarders 9-11, Sharks 7-14