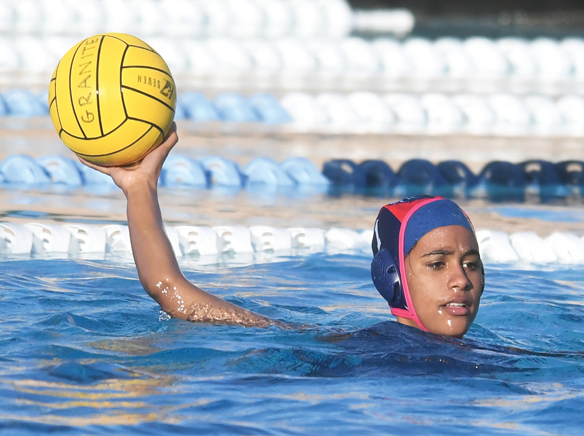 The high school girls water po­lo season seems set up for an ex­citing conclusion after eight East County teams gained entry into this year's San Diego Section playoffs, including four teams with top four seeds to place them among the favorites to beat in their respective divisions.
Monte Vista received the No. 1 seed among Division III teams while Granite Hills received the No. 2 seed in Division II. Helix received the No. 3 seed in Divi­sion I while El Capitan received the No. 4 seed in Division II.
Monte Vista, Granite Hills, Helix and El Capitan all receive first-round byes and will open postseason competition in this weekend's quarterfinal round at La Jolla High School.
Valhalla (eighth), Grossmont (10th) and West Hills (11th) all earned seeds in the Division I playoffs and were set to participate in first-round games on Tuesday, with winners advancing to Satur­day's quarterfinals.
Helix, which enters the play­offs as this year's Grossmont Hills League champion (10-0 in league), will play either fifth-seeded Clairemont or 12th-seed­ed Torrey Pines in Saturday's quarterfinals.
Santana (10th seed) joins Granite Hills and El Capitan in the Division II playoff field.
Two-time Grossmont Valley League champion Granite Hills (8-0 in league) will meet either seventh-seeded Scripps Ranch or Santana in Saturday's quar­terfinals.
El Capitan will play either fifth-seeded Eastlake or 12th-seeded Classical Academy in Saturday's quarterfinals.
Monte Vista will play either eighth-seeded Otay Ranch or ninth-seeded Serra in Friday's quarterfinals.
For updates, visit the website at www.cifsds.org.