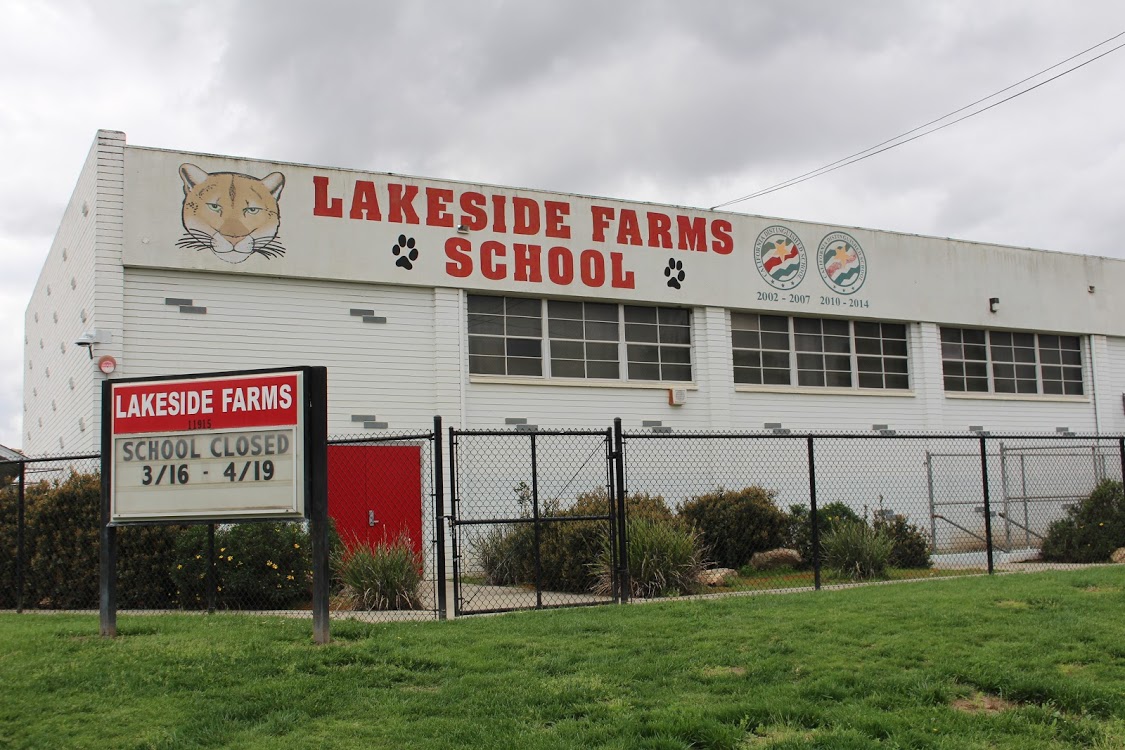 On March 6, the Lakeside Union School District issued a letter to parents stating they had been assured by public health officials that closing any of their schools in response to the COVID-19 virus was unwarranted at that time. By March 13, a new letter announced that schools will be closed through April 17, and children should stay home.
Similarly, across San Diego county, students — from elementary school through college — were sent home after the California Department of Public Health issued guidance on March 12 regarding social distancing as a preventative measure against the spread of COVID-19, which has reached pandemic proportions.
On Friday around noon, El Capitan High School Secretary Heidi Crowder said, "We're inundated with callers right now and just trying to get out information in bits and pieces."
She suggested that parents refer to the district website for more information and updates.
Meanwhile, Literacy First Charter School Executive Director Debbie Beyer expressed concern that well-intentioned closures might result in extra worry for students.
In a March 10 email, Beyer wrote, "I think it is important as the adults in the room to assure our students and our community that we are clear on the issue, are in contact with people in the know and will act accordingly. We have a strong support network in our medical profession in this country that can walk us through this situation. Our children should not need to be anxious because of this issue."
By Friday, the school had made the decision to close the physical campus in conjunction with other districts and Beyer had this to say:
"Because of the frenzy founded or not, we are planning on closing our schools so that families do not need to be afraid. While I don't think this solves the problem, it is necessary for us to help our families relax amidst the daily bad news… I do repeat that our children should not have to be anxious because of watching the adult's behavior in this situation. It makes me very sad to watch it."
Grossmont-Cuyamaca Community College District Chancellor Lynn Neault had a different mindset when on March 12 her school announced that they are temporarily shifting to online instruction as a precautionary measure.
"We are taking these extraordinary measures out of an abundance of caution," said Neault. "We are doing everything we can to ensure a safe and healthy environment for our students, employees and the public, while ensuring that our student can complete their classes."
San Diego State University issued a similar statement and also began an accelerated shift toward online classes on March 12.
Given that many schools were anticipating a scheduled Spring Break happening sometime in March or April, the unexpected closure happens to lead into planned time off from school at several schools. For example, students and teachers in Lakeside Union School District expected to be off from school from March 22 through April 2, leaving only one week of instruction to account for after a return to school.
However, some districts such as Alpine were not scheduled to go on break until March 30, a challenge for schools with lesson plans left to complete while campuses closed at the end of the school day on March 13.
Alpine Union School District Superintendent Richard Newman said that elementary and middle school students are going to keep up with lessons from home and that those students who do not have technology access at home will be issued a laptop computer from the school supply. He further explained that students are at a 1:1 computer ratio in most grades and will simply check out their computer for use at home.
According to Newman, curriculum packets are being assembled as well as uploaded online for parent and student access at home, whether they are using a home computer or one checked out from the school.
"It is important to note that we're not closing, we're making every effort to communicate with parents that we're maintaining all essential functions," Newman said.
The AUSD superintendent also said that the district recognizes that many families rely on the school nutrition department and that school lunches will still be available, but accessing those meals will resemble a drive-through situation. Families will be able to pick up prepackaged food, limiting personal contact during the exchange.