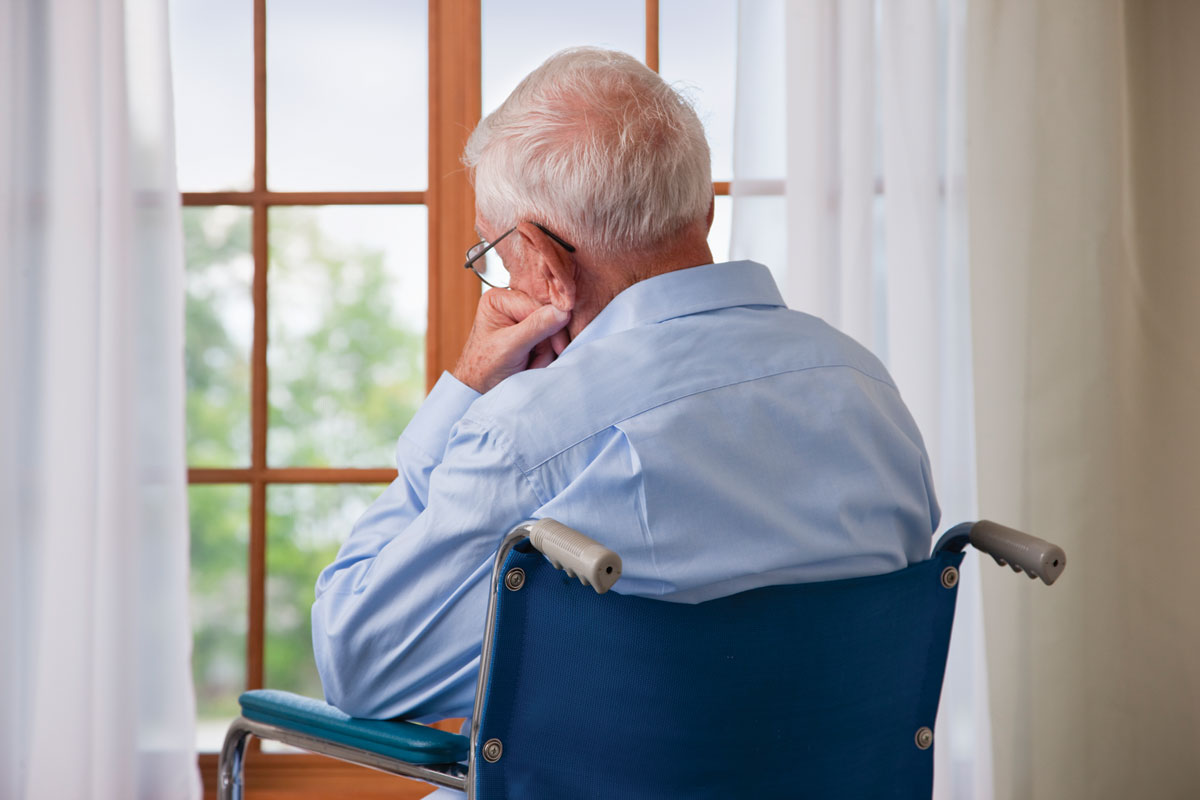 As a response to local, state and federal calls for people to socially isolate themselves to help stem the spread of COVID-19, a coronavirus which has caused a pandemic according to the World Health Organization, people have been called to stay at home as much as possible and to limit their social interaction.
But for some seniors, the request for more alone time could be an added burden they didn't need.
Simona Valanciute, the CEO of nonprofit San Diego Oasis headquartered at Grossmont Center in La Mesa, said today's older adults are more vibrant and busier than seniors of yesteryear. But social isolation is an epidemic among seniors already. The ask of seniors to self-isolate, while important to their physical health and protect themselves from COVID-19, could exacerbate anxiety and loneliness they may already experience.
San Diego Oasis is halting their in-person programs and taking some of their classes online and delivering them by Zoom video conferencing. They are not able to host physical classes at their Lifelong Learning Center in Grossmont Center or up in Escondido, because they could not ensure the 6 ft. social distancing rule. However, they conducted a training session yesterday which was attended by 25-30 instructors, and led by one of their lead technology instructors, who is in her early 60s. Many of them are older adults/seniors and learned how San Diego Oasis will help them broadcast their lecture/workshop online.
Some of its dedicated volunteers, are still volunteering. But at home. Many of the front-line volunteers have already chosen to self-isolate, and also continue to provide valuable service to nonprofit San Diego Oasis. These volunteers have a variety of roles, such as producing letters for donors, mailing birthday cards to members, and develop new opportunities for learning.
Today's seniors are some of the most active persons in our society. But now they are forced to take the time to slow down.
"It's a great time to take a step back from the craziness and commitments and focus on yourself and make deep connections with others," Valanciute said. Valanciute's tips for remaining engaged as a senior during a time of self-quarantine/self-isolation:
If you are a tech-savvy senior, go online and don't stop learning.
If you are active in fitness classes, find a new fitness class on-demand through a streaming service or online.
Pick up the phone and call someone. Check in on them.
Send an email to loved ones.
Check on your neighbor (maintaining a safe social distance of course!)
Connect by text.
Skype / Facetime / Videoconferencing
Journaling
Start the memoir you've always wanted to do
Take a genealogy class, combines learning with online research
If you volunteer for a nonprofit, ask them what you can do from home to continue to help the community.
Valanciute said that Oaisis serves people 50 and older so there is a tremendous number of adults that fall into that space.
"A 50-year-old, a 70-year-old and up to over a 100-years-old, but still very intellectually curious wanting to participate in life, seeking tools such as learning technology to make sure that they can continue to be involved in life," Valanciute said. "We serve a very important need to stay connected and not be socially isolated."
Valanciute said its mission is threefold that centers around successful aging. This includes lifelong learning, fitness and wellness and thirdly, building an incredible community force through its many services throughout the county working with high risk children and their peers.
Valanciute said transferring wellness and fitness classes and programs is tricky, so very few of these programs have transferred to an online status. The senior's ability to work with high risk children has been discontinued at this time as well because the schools are closed and for the safety of everyone.
Valanciute said that they are communicating frequently with seniors about the Coronavirus outbreak, directing seniors to only trust reliable sources.
"We keep posting the County's main COVID-19 website which has very helpful links," Valanciute said. "There is a lot of misinformation out there floating around causing unnecessary fear, miracle drugs and scamming."
Valanciute said they are also hoping to set up a kind of "Friendship Line" to address the fear and isolation and address the simple lack of human being touch.
"We are working with a few partners to couple up with a few call centers that have the technology infrastructure and mobilize our amazing older adults' active membership to help each other," Valanciute said. "Ideally, if I could wave a magic hand, I would have someone to call, which I would call the 'Senior Friendship Line,' so you could talk to someone with a friendly voice of a another senior that could listen, confirm information, or share an antidote or story. With this advisory to not leave your house if you are over 65, I really do believe that we will be on lockdown pretty soon. So, with days, weeks, it's going to get pretty lonely. Hearing a friendly would be amazing for the social and emotional health that we all treasure and that we need to take care of."