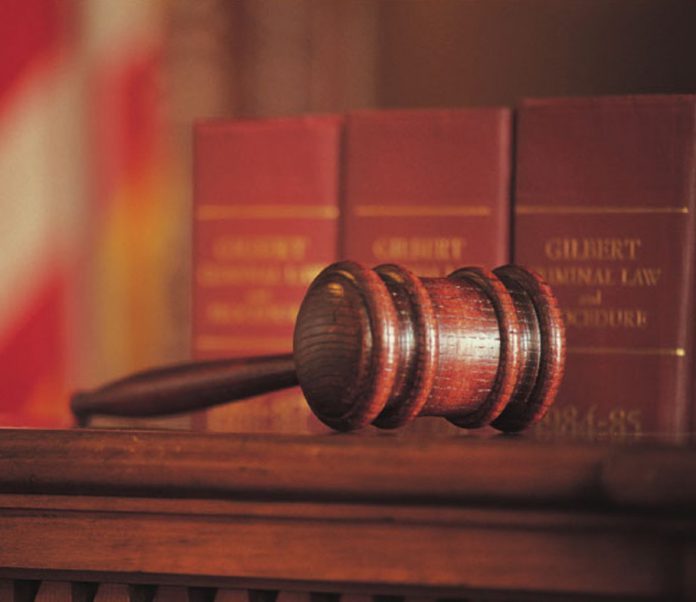 A judge declined to set any bail Friday for a serial armed robber who is accused of holding up three convenience stores and the Denny's restaurant in La Mesa.
El Cajon Superior Court Judge John Thompson said John Daniel Cummings, 34, posed "a danger to public safety" and was "a significant flight risk."
"I'm not a danger to the public," interjected Cummings in response in a video feed from jail. "I only took vehicles."
Thompson told Cummings not to say anything more because it could hurt his case. His attorney, Yahairah Aristy, also told him to remain silent other than to plead not guilty, which he did enter in court.
Aristy told the judge her client lives with his 72-year-old mother and his past cases were mostly non-violent theft-related incidents. She asked for "reasonable bail."
Deputy District Attorney Daniel Shim said there were four robberies and one attempted robbery with all of them committed while using a gun. Shim urged bail be set at $600,000.
Denny's was robbed April 7 at 1:10 p.m. in the restaurant at 6970 Alvarado Road by a man with a gun who fled from the scene in a red Dodge Charger. La Mesa Police said someone wrote down the license plate number and the vehicle was later found at a motel.
A 7-Eleven store at 5255 Baltimore Drive in La Mesa was robbed the next day allegedly by Cummings. He is charged with holding up another 7-Eleven in La Mesa on April 3 at 8300 Parkway Drive. A second person was held up in one of the incidents and an attempted robbery also occurred.
A preliminary hearing was set for May 26.
               •••
A motorist pleaded not guilty April 15 to felony hit and run that resulted in the death of an 18-year-old college freshman in La Mesa.
Scott Douglas Satterfield, 61, of Spring Valley, was arrested by La Mesa Police on April 7 for the death of Jok Joseph Jok, who went by the first name of Michael.
Jok was struck on Feb. 27 on Bancroft Drive, just south of Golondrina Drive, and was unresponsive with head and shoulder injuries.  He died in a hospital six days later.
His parents came to the U.S. in 1998 as refugees from Sudan and his father became a case manager to help other refugees in San Diego.
Jok was born in 2002 and dreamed of becoming a doctor. He was enrolled at UC Riverside at the time of his death.
"We struggle to imagine the world without Michael, and trust in God's goodness for his well being in the life beyond the one we know, which is unquestionably dimmer without him in it," stated his online obituary.
El Cajon Superior Court Judge Robert Amador set bail at $25,000. His attorney, Avery Webb, asked that his bail be reviewed later this week.
A May 25 preliminary hearing was set. Satterfield remains in the George Bailey Detention Facility.
La Mesa Police released photos March 11 of the white Ford F150 truck that a security camera captured leaving the scene. St. Luke's Episcopal Church of North Park, where the victim attended, added $4,000 to the reward for information leading to an arrest.
He is survived by his parents Joseph and Yaar Jok, stepmother Achol, his twin sister Angwai, and two other siblings, Ajak, and Fifi, according to his obituary.
He graduated from La Jolla Country Day School in 2020. He was described as "quick witted and clever" and being "a truth-teller who cared deeply for his closest circle of friends," according to a Facebook post in his honor.