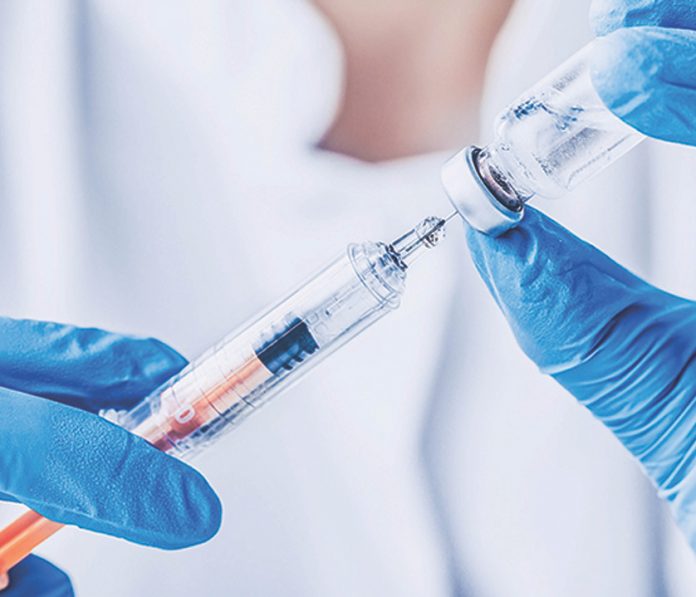 In a second of a series of the inequities of vaccinations in the Black and Latinx communities, State Superintendent Tony Thurmond hosted a roundtable with state and national leaders in exploring the options in raising awareness about the importance of getting vaccinated.
Thurmond said California surpassed more than 22 million vaccine doses and is rapidly moving to get most adults vaccinated, and that we are now in the position for vaccinations for people 16 and older. He said if all goes well, there will be the ability for young people as young as 12 to get the vaccine soon.
"We know that sometimes we hear from people that say they will not get the vaccine," said Thurmond. "We know there is a history of seeing really poor treatment of African Americans by government and that might have created a mistrust for legitimate reasons. But we know that these vaccines can save lives. Having access to the vaccine is a game changer."
Thurmond said looking at the number of vaccines that Black and Latinos are getting, it is exceedingly small in relation to the higher rates of cases and deaths that African Americans and Latinos and other groups experience. "That disproportionately has to be addressed," he said.
Rep. Karen Bass, 37th District, said as the chair for the Congressional Black Caucus last year, it knew it was going to hit African Americans in a disproportionate way.
"That is not rocket science to know that would happen," said Bass. "Given the administration we were dealing with last year, we had to set out and do what was needed from the federal government. We set out to set up researchers that were Black, Latinx, Asian Pacific Islanders, and native Americans and received money from private philanthropy because we could not count on the government, and we asked them to do a needs assessment process and look at the health, social and economic consequences of COVID."
Bass said in the meantime, they commissioned a poll from pollster Cornell Belcher, one of the leading Black pollsters. That poll said that 67% of African Americans want the vaccine.
"Access is not the issue," she said. "If you just focus on access, you are essentially saying that it is our fault. When we were dying and getting infected in disproportionate numbers, they were saying it was that we were dying because of all these health issues. We have diabetes, high blood pressure, are fat. That is why you are dying, as opposed to how the medical system treats us. If you focus on the people that want the vaccine, they are going to talk to everyone in their family."
Bass said online registration is a barrier to the Black community, however, creative officials started talking to people on a grassroots basis, letting the people in the neighborhoods know about the vaccine. "Trusted messengers and easy grassroots access are what is going to give our people vaccinated," she said.
Rep. Barbara Lee, 13th District, said as of April 12, nearly 41% of doses at the Oakland Coliseum went to white people in a community where they only count about 28% of the population.
"In contrast, the Black and Latinx Americans have received 20 to 25% of the vaccines administered at mobile clinics," she said. "The mobile clinics are doing a phenomenal job at the grassroots level because the access is there. Many of our people do not have access to broadband and technology, so they made phone banks, had people go door to door. This is a whole new way of delivering our health care services. Because of the structural racism in our healthcare system, we came up with creative new ways to crush this pandemic."
Supervisor Holly Mitchell, Los Angeles County Board of Supervisors said that public health rest at the local government, with San Francisco taking the lead on shutting down last year, shortly followed by Los Angeles.
"Here we are today, politicians of color, particularly targeting people of the African American community. making sure that they have access," she said. "We talk about vaccine hesitancy, but I have spent more time to ensure that where Black people are, we are elevating community based organizations, federally qualified heath centers and others, to be in a position to provide vaccines to support our community."
Mitchell said she had to talk about "the elephant in the room" with the J&J vaccination on pause. She said looking at it as a policy maker, a Black woman, and looking at the statistics in LA county, it was roughly six people our of 7 million who had a reaction to the vaccine.
"The disproportionate number of Black men who are COVID positive, and who are not getting vaccinated," she said. "In terms of COVID positive rates in LA county, for every 100,000 Black men, 275 are testing positive. For every 100,000 Latinx men, 490 are testing positive. For Black and Latino men, their numbers are three to four times that of their Asian Pacific Islanders and white male counterpart. I want people to be mindful and think through our disproportionate experience with this condition before saying no to the vaccine."
Senior Vice President Healthy Communities at The California Endowment Dr. Anthony Iton said that the benefits of the vaccine far outweigh the risks dramatically, particularly in the African American population.
"The good news is, for those who would prefer not to get the J&J vaccine, the Moderna and Pfizer vaccines are available," he said. "The challenges we are facing with the African American and Latino populations are driven by a false narrative. There is no question that African Americans have been severely mistreated by the health care system. That is absolute fact."
President Shamann Walton, County of San Francisco Board of Supervisors said that a disproportionate number of Black people have contracted the virus.
"It is also important to remember that when the vaccine rolled out, it first went to our doctors, healthcare workers and emergency responders," said Walton. "This indicates how safe the vaccines are and how necessary they are. They set the example. I think that is something that has resonated with our communities. But we had to create access creatively and more innovatively. It is imperative that everyone understands and knows that if we do not get the vaccine, we will not be able to build the protection that is needed in our neighborhoods and communities."