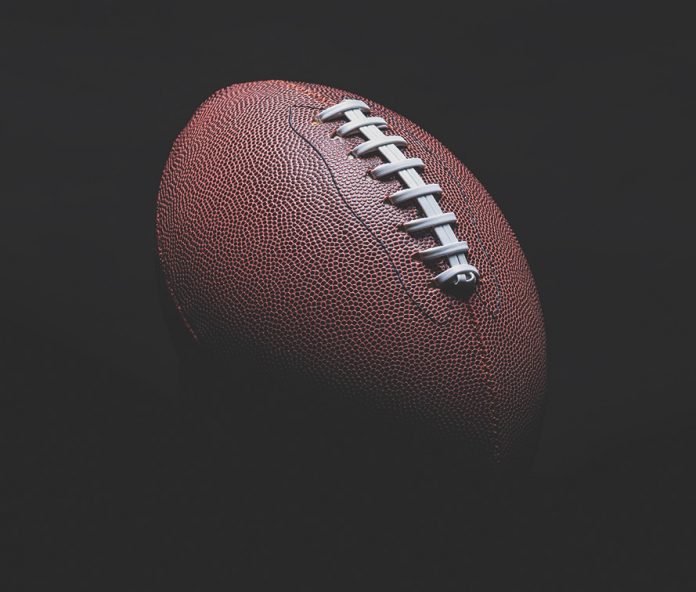 Helix Charter's football team got back in the win column following its intrepid 14-13 non-league loss to No. 1 -ranked Cathedral Catholic with a resurgent 42-29 non-league victory at Division I rival St. Augustine last Friday.
The Saints took a 6-0 lead on a passing touchdown and extended their lead to 13-0 on a rushing touchdown following an interception on the Helix 15-yard line. The Highlanders then got it in gear with a rushing touchdown late in the first quarter to trail, 13-7, before the hosts tacked on a field goal to extend their lead to 16-7.
From there, it was a back-and-forth game with the outcome not decided until late in the nonleague contest.
The Scotties rallied with a St. Augustine lead to 16-14 before the Saints responded in kind to go ahead 23-14 on the scoreboard. A rushing touchdown and successful PAT conversion narrowed the score to 23-21 with eight minutes remaining in the third quarter.
A rushing score and extra-point conversion by the visitors finally gave them the lead –28-23—in the final minute of the third quarter.
Helix upped its lead to 35-23 with a passing touchdown with 10 minutes to play in regulation.
The Highlanders' lead ballooned to 42-23 on a rushing touchdown with seven minutes left. A pass completion for a touchdown with five minutes remaining brought the Saints to within 42-29 on the scoreboard but that was as close as they would get.
The game ended with Helix in possession of the ball. The Scotties turned the game around with 28 unanswered points in the second half.
"We started slow on both sides of the ball in the first half and Saints played with more energy and execution," Helix coach Damaja Jones said. "However, I'm proud of my guys for fighting back in the second half. Our running game was the catalyst for our comeback."
Junior Ryland Jessee completed 11 of 14 passes for 148 yards with two touchdowns and two interceptions. Included was a 50-yard pass to senior Randy Evans Jr.
The Highlanders rolled up 177 rushing yards, led by junior Kevin Allen III with 118 yards on 13 carried with two touchdowns. Junior Jason Sisneros rushed 11 times for 72 yards with two touchdowns. Allen also caught three passes for 30 yards with one touchdown while senior Quincy Herron had three catches for 28 yards. Junior Jackson Daniels had three catches for 21 yards and one touchdown. Junior Gordon Meredith caught one pass for 20 yards.
Allen finished the game with 148 total offensive yards and three touchdowns. Junior Josh Hossman-Lees was perfect on all six extra-point attempts. Defensively, Daniels had one interception.
The Scotties out-gained the Saints 352-301 in total offensive yards.
Freshman Brady Palmer passed for 176 yards and two touchdowns, rushed 10 times for 47 yards and one touchdown and caught a 34-yards scoring pass to lead St. Augustine offensively.
Palmer completed touchdown passes to junior Landen Kassab (two catches, 60 yards) and junior Isaiah Hasten (four catches, 76 yards) while Hasten passed 34 yards to Palmer for a touchdown. Hasten had two interceptions on defense.
The Highlanders continue nonleague play with Friday's home encounter against Anaheim Servite (1-3)
Helix remains No. 5 in the weekly MaxPreps rankings behind No. 1 Cathedral Catholic (2-3), No. 2 Lincoln (4-1), No. 3 Madison (4-0) and No. 4 Carlsbad (3-1).
Four East County teams have winning records at the midpoint of the 2022 season — Helix and Granite Hills at 4-1 and West Hills and El Capitan at 3-2.
Soaring Eagles
Granite Hills kept pace with the Highlanders for best record among East County teams by blowing out visiting Central Union, 42-7, last Friday in nonleague play.
The Eagles got off to an exceptionally strong start with a 28-0 first quarter lead. Granite Hills finished the game with six touchdowns – two rushing scores by senior Zak Darling (seven carries, 107 yards) and one each by sophomore Isaiah Jackson (11 carries, 147 yards), sophomore Maxwell Turner (five carries, 92 yards), senior Colin Riley (two catches, 17 yards) and senior Joaquin Thomas Jr. (one catch, six yards).
The Eagles, who moved up to No. 7 in the section rankings this week, outdistanced the Spartans 475-195 in total offensive yards in rolling to their fourth consecutive victory. Granite Hills rushed for 424 yards while holding the Imperial Valley visitors to just 25 rushing yards.
Junior Jordan Glaze had 10 tackles to key the Eagles defense while seniors Davion Green and Easton Peterson both logged interceptions. Senior Jonathan Mc- Clement recorded one sack. Junior Maddox Peterson was perfect on six point-after-touchdown conversions.
Granite Hills will face its biggest test in several weeks when the Eagles venture to undefeated Madison (4-0) this Friday.
Lincoln 49, Steele Canyon 7
The Cougars dropped to 1-4 following a 49-7 non-league loss at Lincoln last Friday.
The Hornets led 21-7 at the end of the opening quarter and put away with game with a 21-0 run in the third quarter.
Senior Major Givens rushed 24 times for 106 yards and scored the Cougars' touchdown in the game. Givens finished with 172 all-purpose yards by adding 66 kick return yards to his field total. Senior Keanu Pettiford had one interception on defense for Steele Canyon while senior Benny Villa and junior Michael Lindley both had fumble recoveries.
The Cougars next play at Cathedral Catholic this Friday in yet another high-profile match-up for the Rancho San Diego team.
Cajon 45, Grossmont 0
The Foothillers fell to 0-5 at the halfway point of the season following a 45-0 non-league setback at San Bernardino Cajon last Friday.
Grossmont trailed, 22-0, at the end of the first quarter.
Cajon racked up 416 yards in total offense.
Point Loma 45, Christian 16
The Patriots saw their record fall to 2-3 at the midpoint of the season following a 45-16 nonleague loss at Point Loma last Friday.
The teams were tied 7-7 through the opening quarter before the host Pointers (4-1) took a 17-10 lead at halftime.
Point Loma closed out the victory with a pair of touchdowns in both the third and fourth quarters.
The Patriots have a bye week before hosting Patrick Henry on Sept. 30.