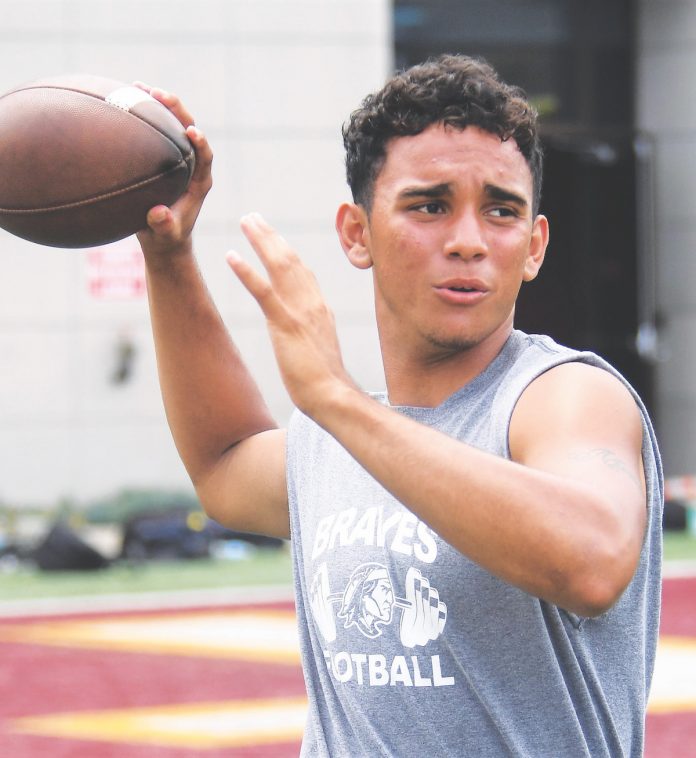 Three East County student-athletes were recent recipients of the Brad Fowler Memorial Scholarship presented by the San Diego Sports Association: Monte Vista High School water polo player/swimmer Faith Hinkley, El Cajon Valley High School three-sport athlete Mario Jacobs (football, basketball, baseball) and West Hills High School cross country/track and field runner Lluvia Tarnitza.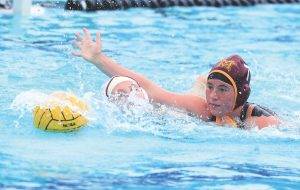 Each scholarship winner received $5,000 to help with college. A second $5,000 scholarship can also be earned provided if the recipient remains in good academic standing following the first year of college for a total possible scholarship award of $10,000.
Scholarship recipients also received a laptop computer.
Besides rewarding athletic achievement, scholarship nominees must have demonstrated an ability to overcome personal obstacles with a desire to continue personal growth and development through higher education.
Nominees must demonstrate leadership ability and personal responsibility, academic growth, financial need and a strong commitment to setting and reaching life goals.
High school seniors may enroll in either a two- or four-year college. Eligible expenses include college tuition, books and on-campus housing.
Making the grade
Hinkley earned second team All-Grossmont Valley League honors this past water polo season as Monte Vista advanced to the Division III championship game, ultimately finishing second in the division.
An AP student, she struggled with a turbulent home life that saw her living with various relatives in multiple locations.
Discovering athletics helped point her in the right life direction, she said.
"I tried to focus mostly on school," Hinkley said in a video posted on the San Diego Sports Association website. "I found swimming first. I started swimming and it really helped me relieve my pent-up aggression and sadness. Then when I found water polo it was much more engaging and more interactive with other people, so I started bonding with my team and spending most of my time at school or in the water so I wouldn't be at home and subject myself to what was happening there."
Hinkley will be a first-generation college student when she attends Salem University. She wants to give back to the community as a teacher.
"For them (the association scholarship) to help me to become my best person is like crazy," she said in gratitude. "I can't wait to give back in the ways I can."
Jacobs, who plans on attending the University of Redlands, grew up without a mother figure in his life.
"That's a struggle, especially growing up as a kid," he told the scholarship committee through a video linkup.
He also grew up watching friends experiment in drugs, which he found abhorrent and continues to abstain from.
"There's a lot of kids out there who get discouraged by their situation but he's a kid who sees opportunity and he's going to hold onto it and pursue it," El Cajon Valley football coach Nick Osborn explained. "He's always got a positive outlook and that's something that is really infectious. People see that he always hangs onto hope."
Jacobs said sports provided an option to "get away," another way to find support.
"Sports is everything for me," he said. "I'm not the biggest, the strongest, but I do work hard because it means a lot to me. It's everything I have. Sports has always been there through family struggles, the friend struggles, through just regular teenage struggles."
Jacobs recorded 159 tackles, including 114 unassisted tackles, with five fumble recoveries and 2.5 sacks in 29 career varsity football games with the Braves, primarily as a linebacker.
On the offensive side of the ball, he rushed for 135 yards, passed for 72 yards and had 27 receiving yards.
El Cajon Valley finished 4-8 during the 2019 season, posting a 33-0 win over ninth-seeded Mountain Empire in the opening round of the Division V playoffs.
He logged 40 varsity games (sophomore through senior) on the baseball diamond with 23 career hits, eight RBI and 16 runs scored.
He appeared in 17 varsity basketball games as a senior, averaging 4.7 rebounds and 2.1 steals per game.
He also found time to serve as ASB president at the school.
His hard work has paid off.
"This (scholarship) means everything to me," Jacobs said.
Tarnitza will attend UCLA.
As a young child, she had to deal with substance abuse in her family as well as a death in the family.
Sports offered a positive outlet on life, and she followed an older brother into sports.
"I was always that tomboy," she said. "I just loved playing sports. I wasn't really part of a team until high school. When I got to high school, there was so many sports I could play. First I started cheerleading. That was super fun. Then I started doing track that same year. This is where I kind of want to be. It was more like a family kind of vibe."
Tarnitza said she feels relieved when she's running. "I feel like it's about me, like I can accomplish this, I can finish the race, I can accomplish something," she said.
Tarnitza opened the 2020 spring season on March 5 by combining with teammates Berea Crescitelli, Sandra Costello and Natasha Whitman to win the 4×400-meter relay in 4:27.87 in a Grossmont Conference dual meet against visiting Granite Hills.
Tarnitza also finished second in the 4×100-meter relay in 53.37, third in the 200-meter dash in 27.93 and fifth in the 100-meter dash in 13.64 in the same meet.
Tarnitza was among a core of high school seniors who trained at the GreenSpeed Training facility in Eastlake under personal trainer Tom Green, an eight-time NCAA All-American and U.S. Olympian hopeful.
Green reserved high marks for his student.
"In training there's a lot of puzzle pieces to people being successful," Green explained. "Lluvia always seems to put those pieces together. She's always in a good mood. She's always smiling. She's always happy. She has that energy that it takes to be successful, anything you do in life.
"Some people kind of take charge; some people kind of follow. Lluvia has always stepped up and taken charge. She out-performs a lot of the higher-level male athletes in different things. It's really cool to see her step up and take leadership roles. People see her energy, her work ethic, and they feed off that, of course. It just brings everybody up."
Tarnitza said she wants to pursue higher education with a future in the medical profession.
"I want to gain knowledge," she said.
She will now have that opportunity.
Senior student-athlete profiles:
Helix Charter High School
BOYS TENNIS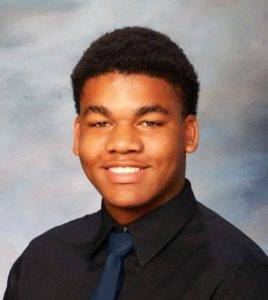 El Cajon Valley High School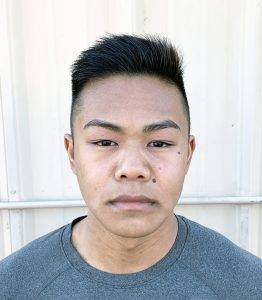 Jeb Kaizer Pang-ag
Sport: Track & field (four years)
School activities: Former president and vice president, AVID tutor, peer mentor
Awards: Team captain (two years), first team all-league (two years), league champion in pole vault (2018), league champion in 4×100 relay (2018, 2019)
Proudest moment: "My proudest moment was having all my hard work in the preseason and regular season finally show. All the hard work and countless hours paid off when I became a league champion in track and field, and then making it to CIF within the following weeks. It's all thanks to my amazing track & field coaches."
Future plans: Attend CSU Long Beach and serve the country and become an officer in the Army National Guard.