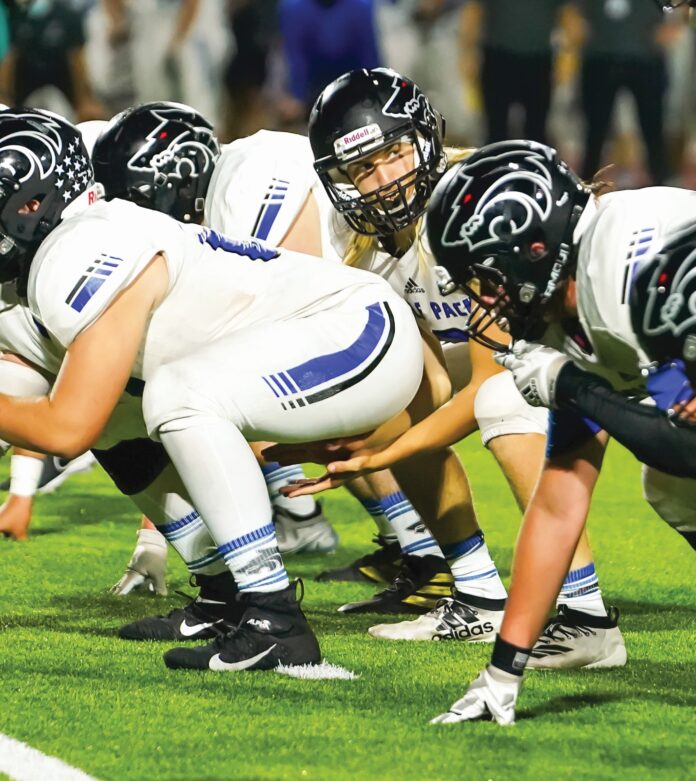 The 2021 West Hills High School football team was like none other in school history, shooting out to an 11-0 start before finally ending its season in the San Diego Section Division III quarterfinal playoffs with a coveted Grossmont Valley League championship in tow.
The Wolf Pack is back on the field in 2022, and hungry for more success.
"We're looking to try to win our 13th league championship and go back-to-back for the first time since 2006," West Hills head coach Casey Ash said. "There will be a lot of learning to do early in the season."
Top returners include senior linebacker Braden Wilson, senior offensive lineman Gavin Condon, junior running back Diego Calderon, junior running back/quarterback Collin Dill and senior kicker Tyler Haley.
Wilson was the Grossmont Valley League Defensive Player
of the Year and second team All-CIF linebacker. Condon, Calderon and Dill were all second team all-league selections while Haley was the GVL Kicker of the Year.
In duty last season, Dill threw for 138 yards and two touchdowns while rushing for 481 yards and nine touchdowns. Calderon rushed for 360 yards and six touchdowns while tacking on two receiving scores. Haley accumulated 55 kicking points in 10 games.
The team's impact newcomers include receiver/defensive backs Dylan Smith and Alexander Grubbs, slot/defensive back Nathan Stevens and offensive lineman/linebacker Cody Musser.
West Hills will get an idea of what it has this season when it kicks off play at Grossmont on Friday. The Foothillers are ranked 37th among section teams (16th in Division II) while the Wolf Pack is ranked 47th (11th in Division III).
West Hills remains on the road for an Aug. 26 non-league matchup at Imperial before hosting the Olympian Eagles in its home opener on Sept. 2. Another non-league home game follows Sept. 9 against Point Loma.
Grossmont Valley League play kicks off Sept. 16 at Mt Miguel, followed by a trio of home games against Valhalla (Sept. 23), El Cajon Valley (Oct. 7) and Monte Vista (Oct. 14).
The Wolf Pack concludes regular season play with a pair of road games — Oct. 21 at Santana and Oct. 28 at El Capitan. The game against Santana will be for the teams' annual Mayor's Cup rivalry trophy.
GROSSMONT VALLEY LEAGUE RANKINGS
Preseason/MaxPreps
1. El Capitan Vaqueros
2. West Hills Wolf Pack
3. Santana Sultans
4. Mount Miguel Matadors
5. Valhalla Norsemen
6. El Cajon Valley Braves
7. Monte Vista Monarchs