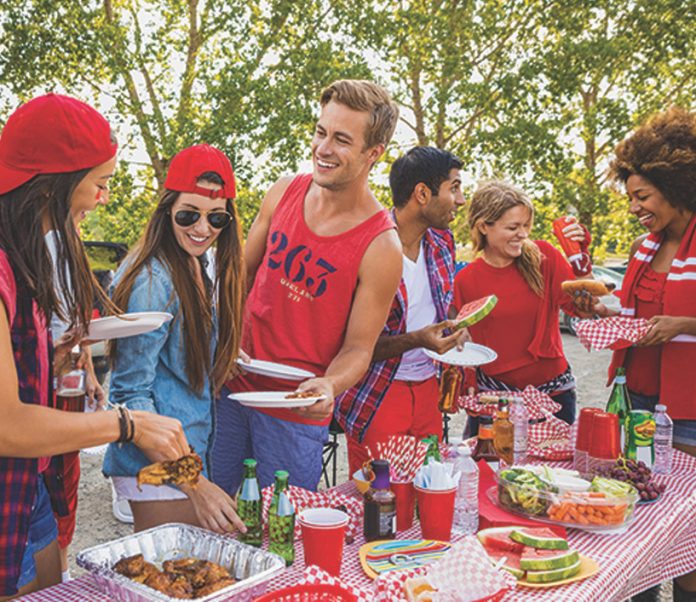 Provided by MGS
The sports landscape changed dramatically in 2020. Professional sports leagues were forced to interrupt and/or delay their seasons, while many amateur athletes, including college and scholastic players, were told their seasons would not take place in 2020.
Despite those delays and cancellations, many athletes are competing this fall and winter. And that means fans will likely gather to cheer on their favorite teams.
Game day gatherings are a great way to make sports more fun. But they also can compromise people's efforts to eat right, as traditional tailgate fare is not always so healthy. Thankfully, there are ways to eat healthy on gameday without forgoing fun.
Learn your calorie counts
Education might be your greatest ally if you want to stay the dietary course on game day. According to the United States Department of Agriculture, popular game day fare like beer and chicken wings are high in calories. Beers vary depending on which type you're drinking, but 12-ounce light beers typically contain around 100 calories apiece. The USDA also notes that a half dozen chicken wings typically come in at just under 700 calories, though that number will increase when dipping the wings into blue cheese or ranch dressing or slathering them in barbecue sauce. Understanding how high in calories these staples can be may compel you to opt for healthier, lighter fare, such as vegetables and water.
Pay attention to how much you eat
A 2014 study published in the Journal of the American Medical Association: Internal Medicine found that the amount of food people eat while watching something is influenced by what they're watching. Conducted by researchers at Cornell University, the study found that people ate considerably more while watching action-packed entertainment than they did while watching more sedate programs like talk shows. Researchers concluded that the action-packed programs distracted people from how much they were eating. If you want to limit how much you eat while watching the big game, make a conscious effort to track your consumption, even making a small snack bag before the game begins and eating only that once it starts.
Make your own foods
When you make your own food for game day, you control what you're putting into your body. Homemade snacks that are low in calories and don't contain much sugar can help you stay the dietary course more effectively than brownies, chips and nachos.
Game day can quickly derail diets if fans aren't mindful of what they eat. But staying the dietary course on game day is easier than sports fans may think.