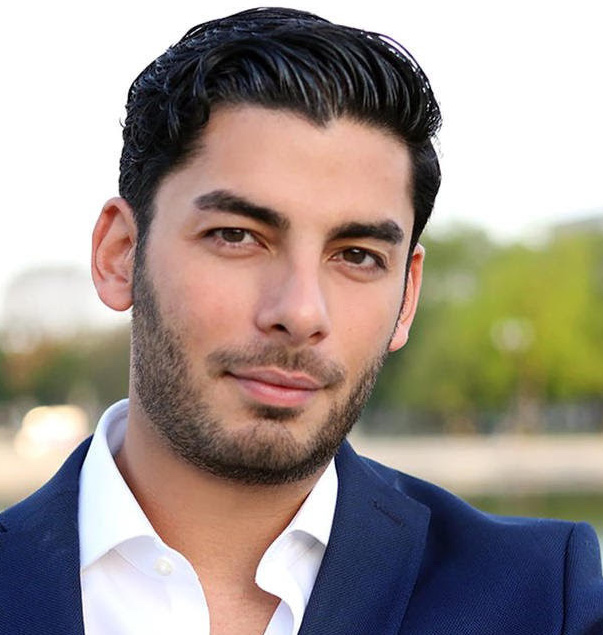 Ammar Campa-Najjar lost his race for the 50th Congressional District to then incumbent Duncan Hunter by just 3% in 2018 and has been campaigning ever since.
All he has to do to land the seat, which has remained empty since Hunter was convicted of campaign fraud in 2019, is beat former Congressman Darrell Issa.
Campa-Najjar, who says he wants to put country over party, touts his East County roots and predicts he will legislate like he campaigns by "meeting the needs of the people where they are."
"Issa represented part of the district almost a decade ago but I keep an understanding of who the people are in this district because I live in this district and have a stake in it. When someone tells me they lost someone from COVID, I can relate. When someone tells me their concerns about wildfires, I share evacuation stories because I've lived that too. I understand our local needs because I am local," Campa-Najjar said.
During the height of the COVID-19 pandemic, Campa-Najjar pivoted his campaign focus from the upcoming election to community outreach such as food banks where he spent time as a volunteer. Now, he said, "there is a chance I know the owners by name" when I see businesses shutting down. We have to build back better from the pandemic, strengthen our healthcare system and our economy," Campa-Najjar said. His first suggestion is to bring back manufacturing.
"We need to rebuild our manufacturing business. We don't build here anymore. The president said we were at war with coronavirus and I think we were in the beginning. The last time we had something that reached every shore it was World War II. Ford was able to build bomber planes at the clip of one an hour but we couldn't even build ventilators and get them shipped off to states that needed them," Campa-Najjar said.
Campa-Najjar served in the Employment and Training Administration division of the Federal Department  of Labor; he sees potential in vocational training programs as an alternative to college and retraining programs as a potential answer to automation.
"We have to reimagine how our service industry works. Our service industry is changing with automation so how do we save the livelihood of essential employees like grocery store workers if those jobs are gone?
"We have to reinvest in the people who used to work at that grocery store. The pandemic highlighted that we need to build back better," Campa-Najjar said.