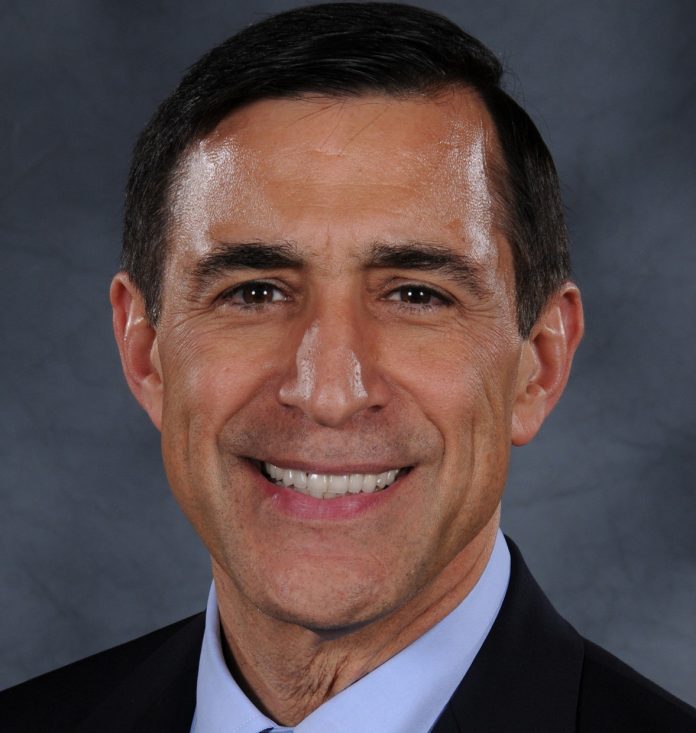 Business owner Darrell Issa, a former Congressman in the 48th and 49th districts hopes to land in the 50th district seat left empty since ex congressman Duncan Hunter was convicted in 2019 for misuse of campaign funds.
Issa will faces off against Jamul resident Ammar Campa-Najja; Issa maintains he is just as familiar with the area since several 50th district neighborhoods were under his administration until they were redistricted in 2010.
"My district at various times went well into Orange County, La Jolla, up to the edge of March Air Force base, Julian, Ramona… The only section I hadn't represented is El Cajon, Santee, Alpine and all the way up to Jamul," Issa said.
He believes representing unincorporated county neighborhoods is similar, regardless of district lines, that "you work with people and get to know their concerns".
"If you look at Alpine and Valley Center, what they have in common is San Diego Association of Area Governments doesn't treat them fairly, they're much more dependent on rural fire services… The end of the support system from the city doesn't get to them. You have to bring federal funds to make sure they get dollars allocated," Issa said.
He cited a current push for mass transit as an example of where he believes the association does a disservice to outlying county areas that do not necessarily benefit from urban plans.
"SANDAG's answer to everything is mass transit. That's not true of the 50th district, almost anywhere," he said, comparing their situation to parts of San Marcos and Escondido.
"Parts are urban but most of those areas have the same problem, they pay taxes and are always being told they're paying for some trolley," Issa said.
A 2019 Metropolitan Transit Services study actually showed El Cajon as third in the region for expected public transportation needs growth, exceeded only by Chula Vista, and one of the top ten predicted Urban Areas designed with respect to public transportation.
Issa also said he is capable of engaging in a fight for federal dollars to benefit local homeless programs "to some success" but does not believe that funding is entirely effective if put solely toward housing.
"I've gotten the Trump administration to open up and it's gotten a bit better but nowhere near where we were with the George W. Bush administration…  Putting up the lowest cost tent and saying you've ended homelessness is not a solution. You don't want to just house people, you want them to become employable and sufficient," Issa said.
To correct the situation, he said he would direct funding toward organizations that focus on skills-based training.
"I make no bones about it: my experience is much greater in two-thirds of the district than it is in East County but over the years, my own family has put millions of dollars into helping Solutions for Change and similar facilities with personal money to help augment the federal and state funds," Issa said.