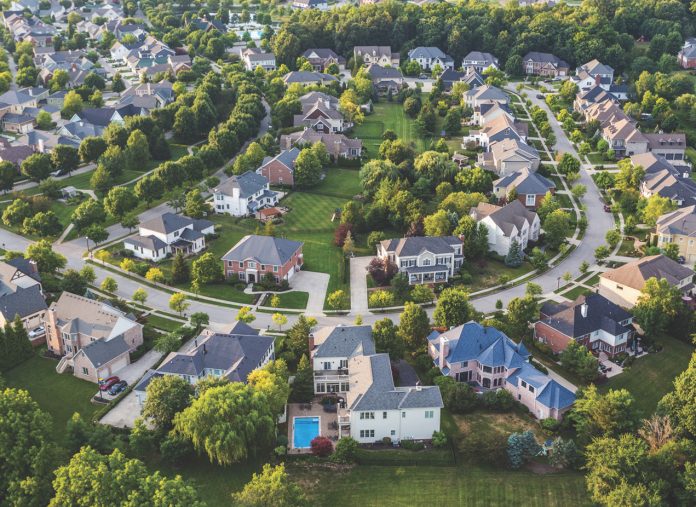 The Santee City Council passed a resolution at the March 24 city council meeting authorizing submission of the 2020 General Plan Housing Element implementation to the California State Office of Planning and Research and the Department of Housing and Community Development, as required by state law.
Housing element implementation includes tracking progress in meeting regional housing needs, preserving local housing stock, promoting equal housing opportunities and local efforts to remove governmental constraints to the maintenance, improvement and development of housing.
The report basically sums up whether the city is hitting housing metrics established by San Diego Association of Governments, better known as SANDAG.
SANDAG allocated 3,660 housing units to Santee about 10 years ago as part of its Regional Housing Needs Assessment, or RHNA allocation. The expectation was that Santee would meet that number between Jan. 1, 2010 and Dec. 31, 2020.
In actuality, Santee issued building permits for 1,374 units over that timeline: 10 very low income, 43 low income, 100 moderate income, and 1,221 above moderate income homes were permitted.
The city still has 2,286 units remaining in the RHNA allocation.
The 2020 report discussed last week shows three development applications for a total of 95 units were submitted in 2020.
Santee Project Planner Michael Coyne said the Department of Housing and Community Development relies on the building permits that are issued to formulate data.
Building permits were issued for a total of 227 residential units in Santee during 2020.
That total includes permits for 220 multiple-family units, four single-family residences and three accessory dwelling units.
Additionally, 131 residential building permits were finalized; all work associated with those permits is completed.
In addition to the 227 specific building permits, 3,063 units were entitled in 2020; 3,008 of those units are part of the Fanita Ranch development.
The submitted report shows no sites were rezoned to accommodate a shortfall in housing, the city did not issue any commercial development bonuses for affordable housing, and no developments were converted from non-affordable to affordable.
Santee Mayor John Minto questioned how, in eight years, the city has only produced 1,374 units.
"That's not very many houses or living spaces each year," Minto said,  noting the city has not met its allocation.
Coyne said part of the reason why some numbers appear low is due to the fact that earlier projections included development of Fanita Ranch units which have not been developed.
"I'm trying to point out all this is governed by the state of California," Minto said, who went on to say the state is now looking into applying consequences to cities and counties that fail to meet allocations, unlike past years where there were no consequences for unmet goals.
"In the past, we'd designate land with a certain zoning then get by without actually building homes but now we have to actually build homes in the next eight years," Minto said.
City Council member Rob McNelis said the city used to rely on redevelopment funding as a mechanism to install more affordable housing.
"We used to be able to fill that gap but California took it away, then increased the requirement to put in low and very-low, and even moderate housing with no mechanism for that," McNelis said, then rhetorically asked how the state thinks municipalities can meet that without redevelopment funding.
"San Diego county has less than two weeks for housing inventory right now, it's absurd. We have to build houses," McNelis said.
After little discussion, Minto called for a vote and city council unanimously voted to submit the report to the California State Office of Housing and Community Development.