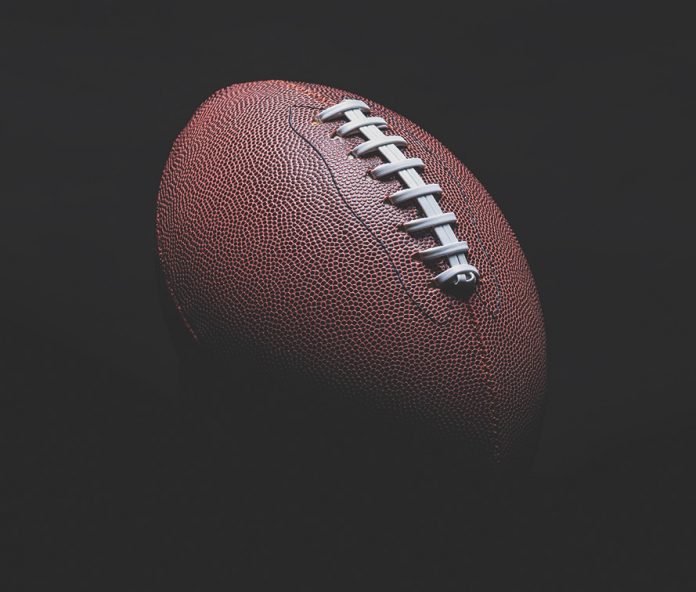 East County teams are slated to kick off the much-delayed 2020 season March 12, providing COVID case numbers remain at or below 14 per 100,000. That's the magic number that will allow high school contact sports to finally gear up.
Coaches, players and fans are obviously elated at the turn of events.
"I am excited for something positive for these kids," Grossmont High School head coach Tom Karlo said. "It has been a real tough year for all of us. Now we have a chance to do something fun and get back to some normalcy."
Grossmont finished 8-4 last season with a trip to the Division I quarterfinals after finishing 3-2 in Grossmont Hills League play.
The Foothillers, who host Mission Hills on Friday, are blessed with a large group of returning contributors this year, according to Karlo.
Top returners include quarterback Justin Brown, running back Robert Tucker, receivers Jhamae Vann, Max Cadwalader, Chris Chrzan and Adam Richmond, offensive linemen Nash Sanchez, Ray Crandall, Brian Yeaergan and John Warder, defensive linemen Julian Jardine and Kyle Zoellner, linebackers Blake Keeling, Ethan Brocious and Ethan Stangland and defensive backs Dante Casiano, Matt Diaz, George Hanna and Joe Scarcella.
Brown (6-3, 210) competed behind Jaime Odom, one of the top quarterbacks in the county last season.
Odom passed for 2,952 yards with 26 touchdowns and nine interceptions while rushing for 919 yards and 13 touchdowns during the 2019 campaign. He is now at Riverside City College.
Brown got his feet wet at the position with 188 passing yards and one TD.
Tucker, who has signed with Cornell University, was a big part of last season's offensive attack by rushing for 1,075 yards with 10 touchdowns and compiling 905 receiving yards with 10 touchdowns. He led the team with 2,375 all-purpose yards and 20 touchdowns.
Keeling, who has an offer from Pacific Lutheran, racked up 53 total tackles on defense last year, including six tackles for a loss, one interception and one blocked field goal.
Diaz, who has received an offer from Arizona Christian University, was credited with two interceptions and one fumble recovery while totaling 39 tackles last season.
Chrzan caught two touchdown passes last season. Cadwalader, who was limited by injuries last season, had six catches for 82 yards with one touchdown.
Transfers to the program include defensive specialists Andrew Delmar (returning from Christian) and Timothy Desmond (returning from West Hills).
A large group of players move up from last season's 10-0 junior varsity team. They include running back Daniel Flores, receivers Nathan Acevedo, Ryan Rodieck, Elijah Williams and Jawad Rivera, offensive linemen Christian Kidder, Doncey Lockett, Issac Martinez and Dylan Stewart, defensive linemen Joe Holstein, Riego Montejano and Braden Armstrong. linebackers Ryan Odom, Brennan Sanders, Cavin Howard and Thomas Warsaw, as well as defensive backs Giovanni Burns, Cristian Espino, Jacob Benavente and Zeke Maleno.
Hear them roar
The Monte Vista Monarchs finished 6-5 overall with an undefeated 4-0 mark as Grossmont Valley League champions in 2019. Coach Ron Hamamoto said his team is just glad to be back regardless of how many games the Monarchs play this season.
"We're happy to be playing," Hamamoto said. "We only about 25 on the team. Many players going both ways."
Monte Vista kicks off its season with a scrimmage at Point Loma on March 12 and plays its first league game at Valhalla on March 19.
Top returners include linebacker/running backs Victor Meza and Lamonta Jenkins, defensive back/running back Brandon Deacy, linebacker/tight end Creg Cooper, quarterback Jaysen Mikha, offensive lineman Arturo Seturino, and offensive/defensive linemen Aaron Bustos, Adrian Ortiz and Jesse Schroeder.
Mesa, Jenkins, Deacy, Mikha, Seturino Bustos, Ortiz and Schroeder are seniors while Cooper is a junior.
Home of the Braves
The El Cajon Valley Braves finished the 2019 season with a 4-8 overall record, including a 33-0 playoff win over Mountain Empire.
Coach Nick Osborn lists 14 returning lettermen on offense and defense, including six seniors and eight juniors.
Ten of the returning lettermen are starters. They include junior receiver/defensive backs Jayden Barnett and Daniel Jacobs, junior offensive/defensive lineman Sameer Issa, junior receiver/defensive back, junior running back/linebackers Jaheim Mendenhall and Ahmed Sohail, senior quarterback/running back/receiver/defensive back Clarence Johnson, senior quarterback/linebacker Joe Malone, senior offensive/defensive lineman Isaac Ochoa, senior fullback/linebackers Derek Robinson and Wendell Walcott Jr.
Other returning lettermen include junior receiver/defensives back Rueben Cosio and Alejandro Espinoza, junior offensive/defensive lineman Jesse Higuera and senior offensive/defensive lineman Saul Orozco.
Players to watch include Johnson, Walcott, Malone and Barnett.
Johnson has signed with Black Hills State University to play collegiate football.
This is Malone's third year as a starter after passing for 780 yards and seven touchdowns in 2019 as a junior.
"Our kids will play both ways, so they will get starting reps both ways," Osborn said.
Osborn has been in the process of changing the culture at El Cajon Valley. He said improving academic standards is at the top of the list.
As for success on the gridiron this season, he said the team will need to increase offensive production and establish a more balanced attack. That will include a more diverse running attack while increasing pass yardage.
"There were improvements both in pass protection and passing yards last year," Osborn said. "We expect to go much further in the air this year."
Osborn said the team will need to decrease the number of big plays allowed on defense and flip the turnover ratio in the team's favor.
"We have some weapons on offense with Clarence Johnson and Jayden Barnett and we expect Jaheim Mendenhall to step up in the backfield this year," the Braves sideline boss noted. "Leadership is much stronger this year than in the past. We haven't had this many guys fill leadership roles in past years."
Those leaders include Malone, Johnson, Walcott, Ochoa, Orozco and Barnett.
Howling at the moon
The West Hills Wolf Pack finished in third place in the Grossmont Valley League standings last season. Head coach Casey Ash expects this season's squad to be "a tough, disciplined, smart team."
"Our goals are to win Tony Burner Trophy (against El Capitan) and the Mayor's Cup (against Santana)," Ash noted.
Top returners include seniors Nathan Sanchez and Brendan Greene, both second team all-league picks last season, as well as junior quarterback Braden Oberg, senior linebacker Ryan Nicholas, junior slot/defensive back Dylan Snyder, junior linebacker Dylan Freund and junior cornerback Cohen Benavente.
Oberg passed for 507 yards with seven touchdowns and one interception as a sophomore in 2019 while Greene rolled up 358 all-purpose yards.
The Wolf Pack's impact newcomers include offensive lineman Andrew Engstrom, running back/linebacker Donovan Dorsha, receiver/linebacker Maximus Conaway, receiver/defensive back Dane Schoenborn and offensive/defensive lineman Trevor Imbimbo.