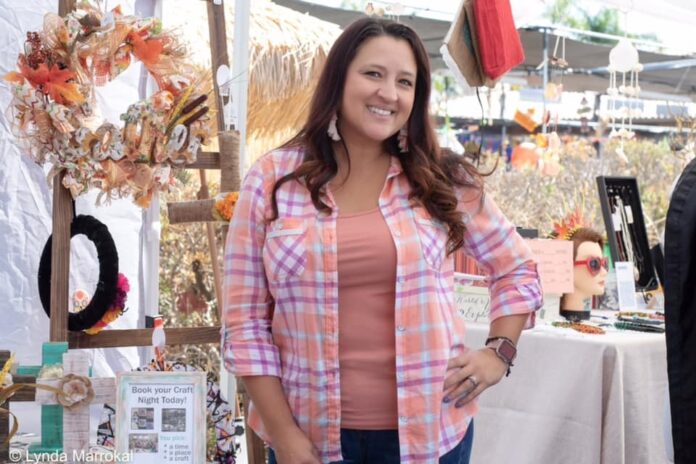 Guardian Angels Catholic Church in Santee is welcoming all to the church for its Guardian Angels' Fall Festival being held Oct. 13-15. An annual Santee tradition, the festival is family-friendly featuring multi-cultural food, games, a crafter's row, beer garden, book booth, plant booth, live entertainment, a virtual auction and a drawing for a chance to win $3,000.
Festival Committee member Debbie Reid works in the festival's marketing and graphics and is one of the church's parishioners. The festival is co-chaired by Patti Myers and her sister Eileen O'Neill.
"The festival is extremely family-friendly from infants to 99 years old," she said. "It is free admission. It begins on Friday evening at 5 p.m. There are lots of multi-cultural food vendors provided by our parishioner service groups. The Mexican American group will provide Mexican food. We have an Indonesian group providing Indonesian food. We will have fun food like hamburgers, hotdogs, cotton candy, baked goods donated by parishioners."
Reid said it has a Crafter's Row with around 32 professional crafters selling their wares, which she said is especially good with the holidays coming.
"There is a main stage where we will have entertainment provided by local community groups such as local dance troupes, our parishioner groups, dancing," she said. "It is essentially a variety show. We are working for a live band on Saturday. Many times, we will throw in karaoke on Friday nights if we do not have a live band. We have a beer garden. There is usually a television set up in case there is a Padre game going on. The kids can run around and play while the adults have a beverage."
Reid said on Saturday, starting at noon, is its signature fundraiser meal. This year it is a pulled pork barbeque meal, with an Italian roll from Frank's Bakery Gibaldi's Italian Bread in Spring Valley, baked beans, coleslaw, and a pickle for $15 a plate or two plates for $25. This fundraiser will be served until they run out of food.
"We have a virtual auction. There will be a QR code for that so people can view and bid online, but during the weekend of the festival the auction items will be set up in one of the parish buildings so people can see the items in person. They will range from dinner certificates, services, gift baskets, an array of items donated by community members and parishioners," she said.
Reid said most people come in the evening when it is cooler, and they want a bite to eat.
"This is our 60th year," she said. "Last year we celebrated our 60th Jubalee as a parish, but this year is 60 years of holding this festival. We have been around for a while. We are a tradition."
Reid said they do not take cash at individual events, but tickets for everything can be purchased at ticket booths at the festival.
For more information, visit www.guardianangelssantee.org/ministries/fall-festival/.