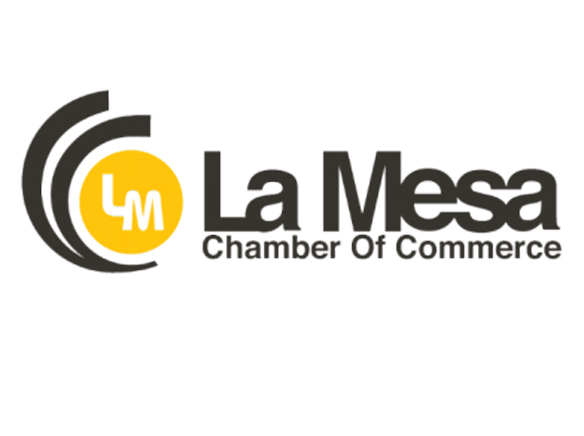 The La Mesa Chamber of Commerce Invites You to a "Mega Mixer" with the Alpine, Lakeside and Santee Chambers
On Thursday, April 11, 2019 between the hours of 5:30 p.m. – 7:30 p.m. the La Mesa Chamber of Commerce invites you to join them and the Alpine, Lakeside and Santee Chambers for a "Mega Mixer" at Lantern Crest Senior Living in Santee, located at 400 Lantern Crest Way, Santee.
The fun begins at 5:30 p.m. for this opportunity to mix and mingle with members from these four chambers.
All guests will receive two complimentary drink tickets, along with an opportunity to participate and have a chance to win a raffle item, provided by Lantern Crest Senior Living.
The Chef and staff of Lantern Crest Senior Living are preparing delicious appetizers that will be served in the Main Lobby.
This evening mixer hosted by Lantern Crest Senior Living, a quality senior living facility will be an evening to remember. Lantern Crest is located at 400 Lantern Crest Way in Santee.
This special event is free to Chamber members and $10.00 per person for all guests. Due to space, no "At Door" attendees will be allowed.
Don't be left out of this fun-filled evening. RSVP now to: rsvp@lamesachamber.com, call 619-465-7700, or visit www.lamesachamber.com. The fun begins at 5:30 p.m. and ends at 7:30 p.m.
La Mesa Chamber Celebrates and Thanks Supporters for the Success of our 2018 Annual Charitable Giving Project
The La Mesa Chamber of Commerce would like to thank people from the entire county and region, who participated in the Chamber's two holiday charitable projects.
With the support of people from throughout the entire region, we made a difference this holiday season and put smiles on the faces of the young and old.
We are proud to announce the final figures from our 2018 holiday charitable projects on behalf of seniors and La Mesa military families and children.
Annual Senior Project
People from all over the region participated in donating items for our annual senior project. We collected a Grand Total of 3,804 canned goods, toiletries, socks and other items.
The Chamber donated cash and received additional cash donations from Barona Resort & Casino, Council Member Kristine Alessio, Kyle Nyswonger, and Michelle Huey. We also received numerous gift cards/cash donations from other supporters to include in our senior's gift baskets.
We thank the generosity of these community members that added to the gift baskets.
The Chamber purchased hot turkey meals with all the trimmings and dessert from Marie Callender's, that were delivered with the gift baskets and bags of canned food by the Retired Senior Volunteer Patrol on Dec. 14.
The items were transported to the Retired Senior Volunteer Patrol at the La Mesa Police Department by Carl Burger Dodge Chrysler Jeep RAM World and their employees. Our seniors were thrilled by the community support and it was a heartwarming day for all.
La Mesa Children's Military Project
This project was created to donate toys and items to children of military families living in La Mesa. A major investment from Jerry Lester made this happen again this year. Through his cash donation, we were able to purchase 285 trucks, dolls, paint kits and more!
We received support from businesses from throughout our city and region to collect a grand total of 2,194 toys and items for our military families.
We also collected 568 books through our "Stuff the Jeep" campaign with Barnes & Noble – Grossmont Center and purchased $1,035 worth of gift cards for the families to use for holiday shopping.
To complete this year's toy drive, our Chamber Members attended the toy drive party sponsored by EDCO and First Command Financial Services and BJ's Restaurant and Brewhouse and brought the balance of the toys to that party!
Just when we thought the project was completed, we received a call from Brady SoCal, Inc. to stop by their annual holiday party and pick up more toys! What a great holiday for our military families!
We thank all those who played a part in assisting the children and seniors this year and truly making a difference in so many lives.