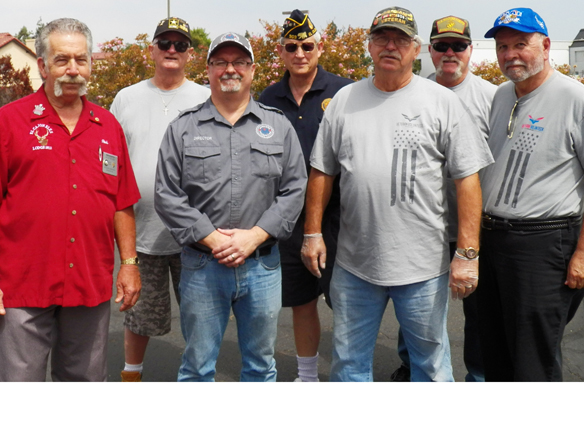 Due to the constant change in needs during the COVID-19 pandemic, check with each organization's website to see updates on volunteer assistance needed. If you are aware of volunteer opportunities and would like to see them listed, send them to editor@eccalifornian.com.
Volunteer in-person
San Diego Food Bank: The Jacobs & Cushman San Diego Food Bank and the North County Food Bank are continuing their food distribution programs at more than 200 sites during the COVID-19 pandemic. The food bank is in desperate need of help because around 1,400 registered volunteers cancelled in the last week, an official said. You can register online, but food bank staff said you should call if the online schedule is full because volunteers are cancelling daily. www.sandiegofoodbank.org.
Feeding San Diego: Feeding San Diego provides more than 26 million meals every year to children, families, seniors, college students, military families, veterans, people facing homelessness and other under-served populations. It has expanded  to new locations around the county where people can pick up food and needs volunteers, donations of food, financial donations and leading fundraisers. www.feedingsandiego.org.
Salvation Army: Chula Vista on Monday, Wednesday and Friday from 8:30-11:30 a.m. https://bit.ly/2XPf4Gk.
El Cajon on Monday, Wednesday and Friday from 8:30 a.m.-12:30 p.m. and 12:30-4:00 p.m. https://bit.ly/2wRa1Ki.
Centre City (downtown location) on Monday, Wednesday and Friday from 8:30 a.m.-12 p.m. and 1:00-4:30 p.m. https://bit.ly/2zacqAy.
Serving Seniors: Serving Seniors is an organization that helps seniors in poverty live healthy and fulfilling lives. You can make monetary donations. A $50 donation can buy a senior breakfast for one month, while $100 buys a senior five visits with a social worker. Donations will help the organization provide meals, housing and supportive services that seniors need to thrive. Volunteering is another option. Anyone interested in helping with the organization's COVID-19 crisis response efforts can reach out to Activities & Volunteer Coordinator Elle Leidy via email at elle.leidy@servingseniors.org.
Porchlight Community Services: Donate food, volunteer onsite or host a food drive. www.porchlightcommunity.org/#supportus.
Meals on Wheels San Diego is looking for more volunteers. They are also looking for donations such as hand sanitizer, masks for volunteers delivering meals and shelf-stable goods. The donations will help Meals on Wheels defray these costs and other upcoming costs. www.meals-on-wheels.org.
Catholic Charities Diocese of San Diego: Volunteer opportunities include assistance with drive-thru food pantry pick-ups onsite and food package deliveries to home-bound individuals living in the area. www.ccdsd.org/efdn-volunteers.
It's All About the Kids Foundation needs help distributing food to hundreds of families each Thursday. Anyone who is 11 years of age and older is welcome to volunteer. www.itsallaboutthekids.org/volunteer.
Volunteer Virtually From Home: English to Spanish Translator: Botanical Community Development Initiatives is currently working on a collaborative effort to prepare and deliver a weekly bag of fresh produce to Oceanside residents in need during the COVID-19 pandemic. A lot of these families are Spanish speaking, so by volunteering, you are allowing them to reach out in their native language. There will be other future opportunities as well. www.plantspeoplecommunity.org
Blood Donation
American Red Cross of San Diego/Imperial Counties, www.redcrossblood.org/
San Diego Blood Bank, www.sandiegobloodbank.org
Services
Computers 2 Kids needs help refurbishing their donated computers so they can be given to students now learning through online classes.Volunteers will refurbish Lenovo Yoga Laptops and Desktop Computers under the supervision of the IT Staff by cleaning them, completing hardware testing, and activating them for distribution. Volunteers will also be testing and cleaning peripherals (LCD Monitors, Power Adapters, Mice & Keyboards). www.c2sdk.org
ElderHelp of San Diego: Attend an orientation to support seniors with check-in calls, delivering groceries, and/or providing medically necessary transportation. www.elderhelpofsandiego.org/covid-19-response-post
San Diego River Park Foudation: SDRPF has a multitude of ideas of ways you can support their efforts to care for the San Diego River: building a bat house, helping with GIS mapping, editing videos, leaving them a review on Yelp, and more. www.bit.ly/3cAEYSo
Words Alive: You can help Words Alive promote literacy by reading and reviewing books to use in their programs, hosting a book drive, and/or helping create and curate online content to keep their families engaged in reading. www.wordsalive.org/virtual-volunteer-opportunities