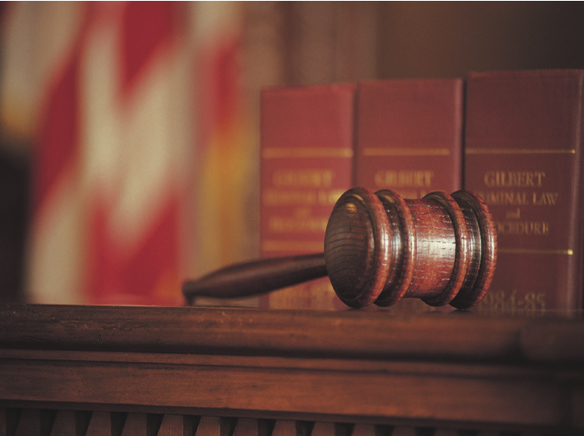 A sheriff's deputy from Santee will be arraigned July 31 on sex charges involving minors.
Jaylen Devon Fleer, 27, is expected to plead not guilty in Chula Vista Superior Court to felony charges. He was arrested July 23 by Chula Vista Police and remains in the Vista Detention Facility without bail for now.
The charges have "nothing to do with Fleer's duties as a deputy," according to a statement from the sheriff's department. He began working in June 2015 and his last assignment was at the central jail.
The department said once they learned of the investigation, Fleer was placed on administrative assignment where he had no contact with the public.
"The sheriff's department takes allegations of illegal activity by its employees very seriously," the statement reads.
"We hold all our deputies to the highest standards and will hold deputies who violate the law accountable," concluded the statement.
The District Attorney's office would not disclose any details of the investigation before arraignment.
•••
A former sheriff's deputy from Santee who is charged with murdering an escaped prisoner will have a preliminary hearing on Jan. 25, 2021.
The hearing for Aaron Russell, 23, was set on July 24 by San Diego Superior Court Judge Laura Halgren.
Russell has pleaded not guilty to a charge of murder in the shooting death of Nicholas Bils, 36, who escaped from a park ranger's vehicle outside the jail after he was arrested for allegedly assaulting a ranger with a golf club.
Russell, who formerly worked as a court bailiff, was walking to the central jail May 1 where he was assigned to work after the courts closed due to the coronavirus.
He fired five shots including a shot to his back which entered his heart, said Deputy District Attorney Stephen Marquardt, who added that no other deputy drew his gun.
Russell appeared remotely on a computer screen as did his attorney and Marquardt. Russell remains free on $500,000 bond.
      •••
A man who mailed methamphetamine from the Jamul post office was sentenced July 15 to 15 years in federal prison.
Daniel Wayne Gorman, 33, mailed four packages from the Jamul post office in 2016 to Guam that contained stuffed animals that were filled with methamphetamine, according to court records.
The packages were intercepted by authorities in Barrigada, Guam, and contained two kilograms of meth.
"We aren't going to allow the U.S. mail to become a smuggling service for drug traffickers," said U.S. Attorney Robert Brewer.
Gorman pleaded guilty to distribution of methamphetamine and possession of 500 counterfeit credit cards that affected interstate commerce.
U. S. District Court Judge John Houston imposed 120 months for drug smuggling and added five years consecutively for the possession of counterfeit credit cards in the names of other people.
Houston ordered Gorman to pay $16,066 to Bank of America, J.P. Morgan Chase Bank, and Capital One Bank, which were described as the victims.
Gorman's attorney, R. Deke Falls, requested a 10-year term, saying Gorman did not know the person in Guam who was to receive the packages.
Falls described Gorman as a drug addict and said he only mailed the packages at the request of his dealer.
Assistant U.S. Attorney Michelle Wasserman said Gorman was convicted of identity theft and grand theft auto in 2018 when he rented a car and never returned it with a fraudulent credit card. She said he was also convicted of possession of meth to distribute in Washington.
"For his role in distributing controlled substances, Daniel Gorman misused the U.S. Mail and is now paying a steep price," said Patric Armstong, Inspector in charge of the U.S. Postal Inspection Service in Los Angeles.