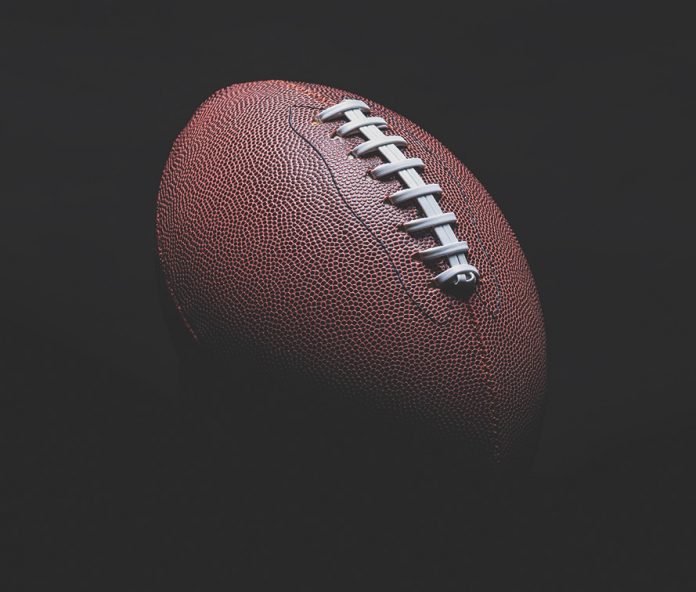 The Valhalla Norsemen gave head coach Charles Bussey a 14-8 non-league win over the visiting Hilltop Lancers last Friday as a nice present to denote his return to the program.
The Norsemen, who finished 0-6 during the 2021 spring season, will not go winless in the 2021 fall season after sophomore Dustin Avant scored on a 32-yard run in the second quarter and junior A.J. Cornthwaite caught a 45-yard scoring pass from senior quarterback Tommy Logan in the third quarter.
Valhalla captured the season opening win despite trailing twice in the game – 3-0 and 8-7 on field goals of 39 and 31 yards by Hilltop kicker Salvador Vidrios. Lancer junior Tyeron Washington recorded a two-point safety late in the first half to trim the Norsemen lead to 7-5.
Cornthwaite had four catches for 104 yards in the VHS victory. The Norsemen defense constantly thwarted Hilltop scoring chances throughout the game.
El Capitan 46, Canyon Hills 12
Vaquero senior quarterback Savigon Lloyd Yokley was involved in six touchdowns in the East County team's rout of the former Serra High School. He passed for three touchdowns, rushed for two more (including a 60-yard jaunt), caught a four-yard TD pass and scored a two-point conversion to account for 311 yards in total offense to spoil the Rattlers' debut.
Savigon Yokley connected with his brother Antwone for two touchdowns, including a dramatic one-handed grab for 22 yards. Senior Alex Fa'aea also scored on a 12-yard run.
Christian 50, Rancho Christian 14
Senior J.C. Gustin caught two touchdown passes, scored another touchdown on a 44-yard kickoff return and hauled in an interception on defense to lead the host Patriots in a game played Saturday night.
Junior Joey Merritt scored on a 75-yard interception return and the hosts recovered three fumbles to dominate the game. Junior quarterback Jake Davila passed for two touchdowns (one each to Gustin and senior Isaiah Givens) while junior Chris Akridge tallied 100 yards in total offense, scoring on a three-yard run.
Gustin was on the receiving end of a double pass from junior Shane Bailey to open scoring. Junior Hunter Provience later tacked on two field goals.
— Phillip Brents