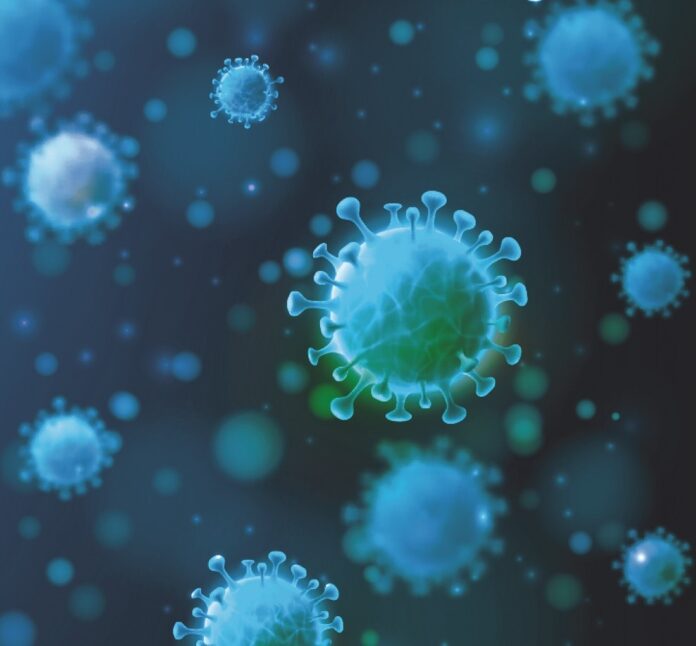 Gov. Gavin Newsom declared a State of Emergency to combat the monkeypox outbreak. California followed Illinois and New York to help coordinate a governmentwide response, seeking more vaccines, lead outreach and education efforts on where to get treatment and vaccinations on Aug. 1. The three states have reported 47% of all monkeypox infections in the U.S.
"California is working urgently across all levels of government to slow the spread of monkeypox, leveraging our robust testing, contact tracing and community partnerships strengthened during the pandemic to ensure that those most at risk are our focus for vaccines, treatment and outreach," said Newsom in a press release. "We'll continue to work with the federal government to secure more vaccines, raise awareness about reducing risk, and stand with the LGBTQ community fighting stigmatization."
According to a county spokesman, San Diego public health and elected officials on Tuesday issued a declaration of a local health emergency to respond to monkeypox in the San Diego region.
As of Aug. 2, according to the Center for Disease Control, California has 827 confirmed cases of monkeypox. New York is the epicenter of the outbreak with a reported 1,390 cases. The CDC reported that San Diego County has 26 confirmed cases..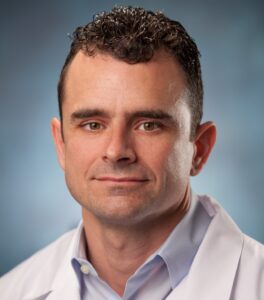 Dr. Miguel Goicoechea, Scripps Health infectious disease specialist said monkeypox is in the same family as smallpox which was eradicated in 1980.
"But because of its potential to be used as a bioterrorism weapon the U.S. government has stockpiled both medication treatment as well as vaccines for smallpox," he said. "Some laboratories and military personnel get routine smallpox vaccinations. What they are doing now since we are having this outbreak with monkeypox is making through emergency compassionate use availability is both the treatment and the vaccine which are not in very high supply right now."
Goicoechea said the expectations are that the vaccines, which there are two of. One, JYNNEOS, which is the safest vaccine, is a live attenuated vaccine, meaning that it is less likely to cause problems and be given to people who have immune deficiency. It is a two shot vaccine taken four weeks apart, to hopefully prevent either disease or complications.
"But that data really has not been sorted out with monkeypox because this is so new," he said. "There is also a medication known as TPOXX, capsules that are taken for two weeks when someone is developing symptoms of monkeypox in hopes it would also shorten or decrease the illness."
Goicoechea said both the vaccine and medication are for the treatment of smallpox that are now being used for monkeypox. He said they are closely related viruses in the same family, but smallpox is uniquely human infection, so there was no animal reservoir, commonly transmitted through humans in respiratory transmission.
"Monkeypox has an animal reservoir, usually rodents and some animals that naturally have the virus," he said. "Traditionally, people who come in contact with them can get it. It happened around 2003 in the U.S., with a monkeypox outbreak through prairie dogs. It is harder to eradicate."
Goicoechea said until this outbreak, monkeypox was mostly in central and west Africa.
"What we are seeing right now is through multiple countries with human-to-human transmission of monkeypox," he said.
Goicoechea said right now it seems the people that are being affected disproportionately are gay and bisexual men, but this is not limited to those communities.
"In many aspects it is not strictly a sexually transmitted
disease," he said. "We do not know if it is transmitted by semen or blood, but rather, it is close skin contact that seems to be the main mode of transmission. Whether you are gay or heterosexual, you can get monkeypox. Disease almost always has an origin population, but that does not mean that it is exclusive to that population," adding history has shown that if a disease continues to spread, it affects all populations exposed.
Goicoechea said to his knowledge, right now, Scripps does not have vaccines, and "this remains to be seen" if Scripps will gain access. He said Scripps has a limited supply of medication for treatment and it is prioritizing patients who would be at the highest risk of severe illness or complications.
"Those are people who have confirmed or suspected cases of monkeypox and some other immune compromising condition, whether it is HIV, cancers, or certain medications that might lower their immune system," he said. "We are in the process of moving very quickly to alert our primary care physicians and emergency care physicians to screen and evaluate for possible monkeypox. We are setting up ways for diagnosis. Swab tests of lesions to do PCR [Polymerase Chain Reaction] tests, and then referrals to my group to try and rollout treatment for those persons that might qualify with guidelines from the CDC and FDA."
Goicoechea said if you think you might have been exposed or infected with monkeypox, getting evaluated by your primary care physician is the first priority, and that there is testing available. He said with Scripps you can arrange tele-conference meetings for convenience.
"We are using our COVID-19 infrastructure that we developed for testing using one of our sites for monkeypox testing," he said.
On July 29, the County of San Diego Communications Office announced that county residents can now receive information about monkeypox via text using the County information text message alert system.
"The system allows County health officials to send real-time information about monkeypox in the region. To sign up to receive the messages, text COSD MONKEYPOX to 468-311."
The County reported due to the scarcity of the vaccine, and with guidance from the California Department of Public Health it is focusing on delivering first doses to people at high risk. The County has received about 2,200 doses at this time.
"Monkeypox is a viral infection that can spread through contact with body fluids, sores on the body of someone who has monkeypox, or from shared items [clothing and bedding] that have been contaminated with fluids from sores of a person with monkeypox," the County reported. "The disease can also spread between people through saliva or respiratory droplets, typically between people in a prolonged close setting. Although monkeypox is not generally considered a sexually transmitted disease, it can be transmitted during sex through skin-to-skin and other intimate contact, regardless of gender or sexual orientation, including close contact that may not be necessarily sexual."
Most people who develop monkeypox experience symptoms within seven to 14 days (and up to 21 days) after exposure. Symptoms include fever, headache, muscle aches, backache, swollen lymph nodes, chills, exhaustion, and rash. A rash usually develops within one to three days after the appearance of fever.
The County recommends while waiting for results, people should stay home and away from others, put off travel on public transportation, contact sex partners and people you have had since the start of symptoms, and protect your pets from being infected.