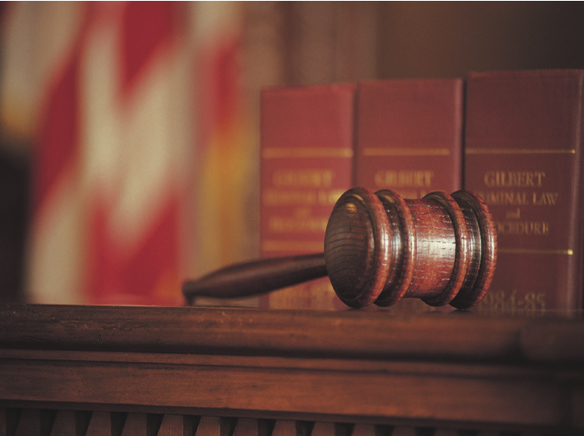 The former boyfriend of a nursing assistant in El Cajon who shot her to death will be sentenced July 30 after he pleaded guilty to second-degree murder.
Melanie Benitez, 27, worked at Victoria Post Acute Care in El Cajon and she called a co-worker to say she was on her way to work on Feb. 23, 2019.
She never arrived because her boyfriend, Paul Alan Paraschak, 44, shot her seven times outside his car in an Alpine driveway.
Deputy District Attorney Jessica Lees said Paraschak faces a prison term of 40 years to life in state prison.
El Cajon Superior Court Judge John Thompson accepted the guilty plea of Paraschak who was on video from a room at the George Bailey Detention Facility.
Both Lees and Paraschak's attorney appeared on video also because the courts have been mostly closed due to the outbreak of the coronavirus.
Paraschak will get a term of 15 years to life for the homicide plus 25 years consecutively because he also admitted the enhancement of discharging a firearm causing a death.
Thompson set sentencing for July 30, but it will be conducted by Judge Herbert Exarhos.
The courts should be fully operational by then to allow the family of the victim to attend and speak at the sentencing.
Her family members attended the Nov. 20 preliminary hearing and several wore colorful T-shirts with the words "in loving memory" of Benitez, who was pictured with her nickname "Ling Ling."
The couple lived together in Alpine.
Witnesses in the Nov. 20 preliminary hearing said they heard a loud argument before the gunfire, with the man whose voice sounded like he was "very angry."
A sheriff's deputy testified Paraschak was yelling incoherently and cried during his arrest, he said. Deputies found a pistol and a revolver, the murder weapon, in his possession.
A judge previously determined that Paraschak was mentally competent to understand court proceedings. He remains in jail without bail.
•••
A federal judge sentenced an East County robber to 85 years in federal prison June 8 and ordered him to pay $7,420 in restitution.
Juan Marquis Holiday, 27, of Otay Mesa, robbed Eastridge Liquor, 7705 University Ave. in La Mesa on April 20, 2017. A 7-Eleven store was also held up, along with G & M Market, 8903 Jamacha Road, both in Spring Valley, around the same time.
The case was in federal court because the FBI had jurisdiction under the Hobbs Act to investigate violent criminal acts, affecting interstate commerce, said Omer Meisel, acting special agent for the San Diego division of the FBI.
U. S. District Court Judge Anthony Battaglia sentenced Holiday to 85 years and 10 months in prison for interfering with commerce by threats of violence, brandishing a firearm, and discharging a gun during a violent crime.
Battaglia said the crimes were "violent and aggressive" which "caused fear in the hearts of victims."
A jury convicted Holiday of all 20 counts on March 11 after deliberating about a day. The charges included seven other hold-ups in San Diego. He could have received life in prison.
"The many victims of these robberies will forever live with the emotional scars of being threatened with a firearm," said U.S. Attorney Robert Brewer afterwards.
"We are gratified that (this) sentence recognizes the pain and suffering this defendant inflicted on our community," added Brewer.
Holiday's attorney, Doug Brown, urged a sentence ranging from 87 to 108 months in prison.
Holiday was arrested after San Diego Police got a call of a man hitting a child in a blue Jaguar in Otay Mesa. Police went to the home and found evidence of the robberies, according to court records.
A co-defendant, Don Wayne Jones III, pleaded guilty in 2018 and was sentenced to 30 years in prison.