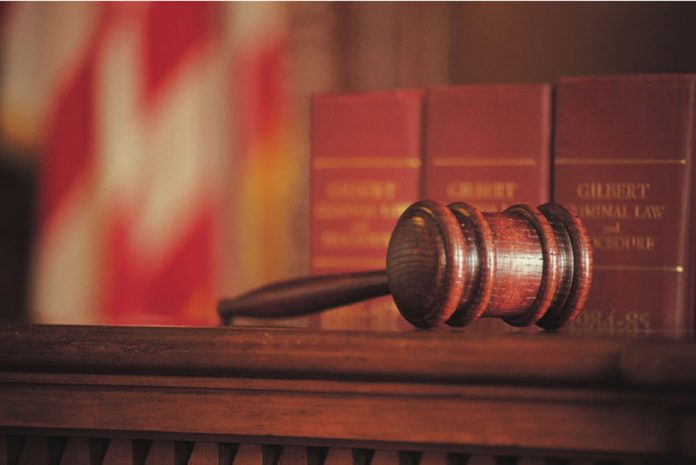 A Jan. 21, 2021, trial date was set Aug. 10 for the husband of Blake Synowski, an El Cajon dentist, who is charged with murder in the force feeding of the dentist who died.
Thomas Wayne Zupner, 66, posted $250,000 bond a few days after a judge lowered his $2 million bail at his preliminary hearing on July 27.
Zupner pleaded not guilty to a murder charge in El Cajon Superior Court.
His attorney, Paul Pfingst, said the offense is no greater than involuntary manslaughter. He said the Sept. 17, 2019 death of Synowski, 62, was a tragic accident.
Synowski died from asphyxia when he was force-fed Matzo crackers and water. Pfingst said Synowski had been ill with a history of falls and had recently lost a lot of weight.
Pfingst was District Attorney for two terms until Judge Bonnie Dumanis defeated him.
Pfingst said jury trials may not resume until 2021 as most of the courts are still closed due to the coronavirus.
Deputy District Attorney Meredith Pro opposed the lowering of the bail. She said she was seeking a second-degree murder conviction, saying there was evidence of a struggle.
Judge Robert Amador ordered Zupner to stand trial for murder, saying "forcing someone to eat is domestic violence." Amador said Synowski bit Zupner's fingers and that showed he didn't want to be force fed.
Zupner was arrested after his husband died in their Rancho San Diego home on Explorer Road. Pfingst argued the lower bail was necessary because he was at high risk for COVID-19 while in jail.
•••
A Lakeside man who is serving a 90-month federal prison term for unlawfully possessing firearms has asked for early release now that he has tested positive for COVID-19.
Robert Thomas Welsh, now 36, has served almost two years of his sentence since federal agents and sheriff's deputies found 228 firearms in his Wildcat Canyon Road home on Sept. 20, 2018.
Welsh has asked for his 7 1/2 prison term be modified. The U.S. Attorney's office has filed documents opposing his sentence be reduced.
Welsh is now serving his term at a Lompoc prison, where he is scheduled for release on Feb. 6, 2025, according to the U.S. Bureau of Prison Terms.
Welsh pleaded guilty to unlawful possession of a machine gun, possession of a firearm with its serial number removed, conspiracy to distribute marijuana, and possessing a pistol during a drug trafficking crime.
The guns were seized, but he was not charged with a crime involving every single gun. U.S. District Court Judge Larry Burns signed a forfeiture order for the seized guns be turned over to the Bureau of Alcohol, Tobacco, and Firearms.
Burns sentenced to 30 months on three charges and added a 5-year sentence consecutively on another count on Oct. 8, 2019. He received credit for a year spent in the Metropolitan Correctional Center.
There were 25 other people who were charged in separate cases in the pre-dawn raids that targeted people in gangs and those in the "Mexican Mafia," according to a U.S. Attorney press release at the time.
Approximately 200 federal, local, and state law enforcement officials made the arrests of Welsh and 19 others. Some of the guns were found in gun safes in Welsh's home.
They also found seven pounds of methamphetamine with an estimated street value of $150,000 with other co-defendants.