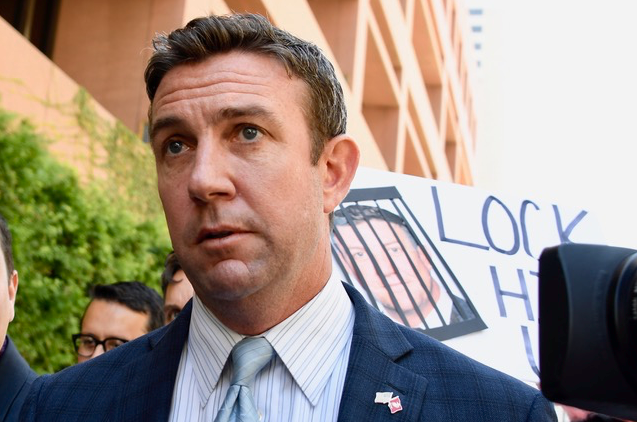 San Diego Republicans were unable to select a candidate to back for the 50th Congressional District in the 2020 elections on Monday, Oct. 14, 2019. A two-thirds majority is necessary to get an endorsement from the party and none of the four candidates were able to pull it in the four rounds of voting.
Up for the bid were incumbent Rep. Duncan D. Hunter, State Sen. Brian Jones, San Diego City Councilman Carl DeMaio and former Congressman Darrell Issa.
Hunter, who has served six two-year terms, narrowly won the 2018 election against Democratic opponent Ammar Campa-Najjar, pulling in a victory by fewer than 9,000 votes.
The election happened roughly 10 weeks after a federal indictment in which he and his wife were accused of misusing more than $250,000 in campaign funds for personal expenses. Rep. Hunter has pleaded not guilty.
The party did endorse former State Senator Joel Anderson over Poway Mayor Steve Vause for the 2nd District County Supervisor seat that will be vacated when Dianne Jacob terms out.