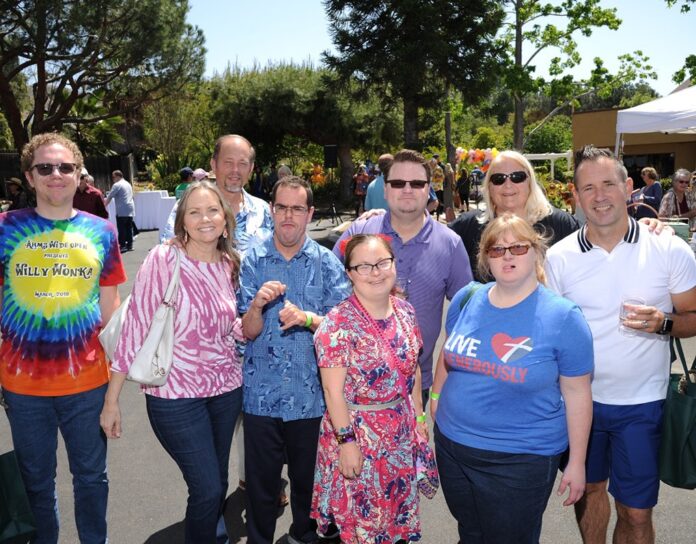 St. Madeleine Sophie's Center held its 21st annual Morning Glory Brunch on April 30, raising $87,855 for the center's aquatic and garden programs, with 375 guests, 20 food and beverage stations, live entertainment and its signature Frog Race, made possible by its sponsors, staff and volunteers.
For more than 55 years, SMSC is a nonprofit that serves individuals with intellectual and developmental disabilities in San Diego County, headquarters in El Cajon.
For more ways to support SMSC, you can take a tour of the gardens that are maintained by SMSC's horticulture programs. SMSC's gardens are
available as a venue option to hold events and gatherings. You can also help by honoring a family member or friend with a Commemorative Tile at SMSC's Aquatics Center. All proceeds go towards the programs at SMSC.
Pool tiles and donations are available for purchase at https://stmsc.org/donate/