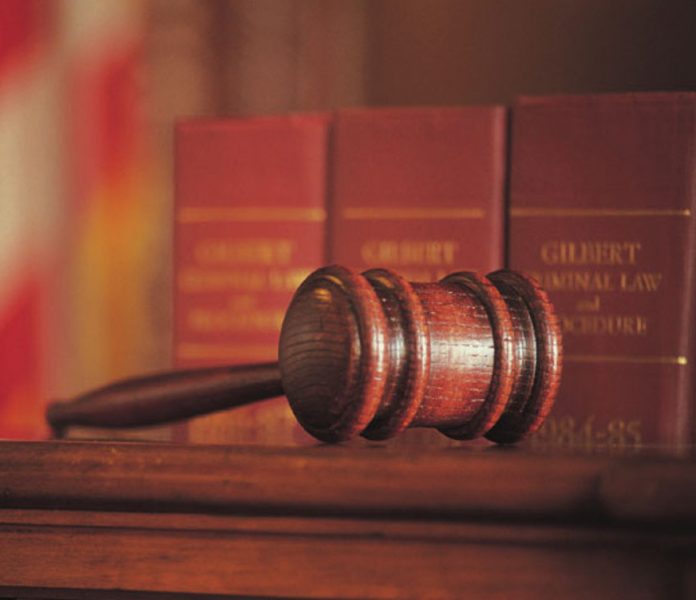 A former resident of a now closed group home in El Cajon was sentenced Jan. 6 to 16 years to life in prison for killing another resident who was struck over the head with a frying pan.
Shannon Beasley, the sister of Michael McCarthy, 39, spoke about how his 2018 murder "turned the family upside down" with grief and anger because the facility was not licensed or regulated.
Beasley made her comments in the sentencing of Brad Masaru Payton, 28, who pleaded guilty to second-degree murder in the 4:30 a.m. incident on Dec. 20, 2018, on Naranca Avenue in El Cajon.
Payton was arrested by police at the independent group home operated by Living Solutions & Services, which permanently closed not long after the slaying. Too many people were living there including one in the garage with a mattress on the floor.
Payton's attorney, Veda Tavakkoly, told El Cajon Superior Court Judge Robert Amador that Payton had schizophrenia, but his father was unable to get a conservatorship to manage him.
"I know he is very sorry for what has happened," said Tavakkoly, who said his family "extend deepest sympathies to the McCarthy family."
McCarthy was developmentally disabled and previously lived with his family in Pine Valley. His mother, Karen McCarthy, gave interviews to several TV newscasts when she learned of her son's death and the frequent visits by police at the home for disturbances.
Karen McCarthy said in 2018 that her son had previously been homeless but was stabbed in Lakeside by someone. He decided to pay $750 a month from his disability check to the group home in El Cajon so he could be safer, she said.
Beasley said her mother has since died of a rare cancer less than a year later. "My mother was never the same" after her son died, said Beasley.
"My mother was handed ashes into a box," said Beasley about her brother's remains.
"The system did her a disservice," said Beasley. "Adult Protective Services did her a disservice."
Amador thanked Beasley for speaking, saying "it's important to tell the court about the victim."
The judge told Payton he had failed to take his medication to treat schizophrenia. He was fined $10,224, and ordered to pay $3,085 in restitution.
Amador imposed 15 years to life for the murder plus one year for the use of a frying pan as a deadly weapon as recommended by prosecutor Carlos Campbell. Payton was given credits of serving 749 days in jail since the incident.
•••
Sheriff's deputies and the state Department of Alcoholic Beverage Control conducted a joint drunk decoy operation in Santee and Lakeside on Dec. 12 in which two stores sold alcohol to a deputy who simulated being intoxicated.
It is a misdemeanor to sell alcohol to someone who is drunk, but no one was arrested because the purpose was educational, the sheriff's department said.
Sixteen liquor and grocery stores were visited during the drunk decoy operation and only two clerks sold alcohol to a plain clothes deputy who pretended to be intoxicated by stumbling, dropping items, and slurred speech along with the smell of alcohol.
Sheriff Bill Gore said the decoy operation was paid from a $97,500 grant from ABC to battle alcohol-related crime. The funds will be used to reduce sales of alcohol to minors, intoxicated persons in public, and illegal solicitations of alcohol.
Gore also announced that the department received a grant for $744,000 to fund a year's worth of operations designed to stop drivers under the influence of alcohol or drugs. Impaired driving checkpoints, patrols, and distracted driving/traffic enforcement will be funded by the grant.
La Mesa Police screened 1,156 vehicles on Dec. 18 at a DUI checkpoint and found only one driver who was intoxicated. That driver was arrested at the checkpoint at 7100 University Avenue from 6 p.m. to midnight.
La Mesa Police said the primary purpose of checkpoints is to promote public safety by deterring drinking and driving. The checkpoint locations are based on a history of crashes and DUI arrests. Another one will be held this year.