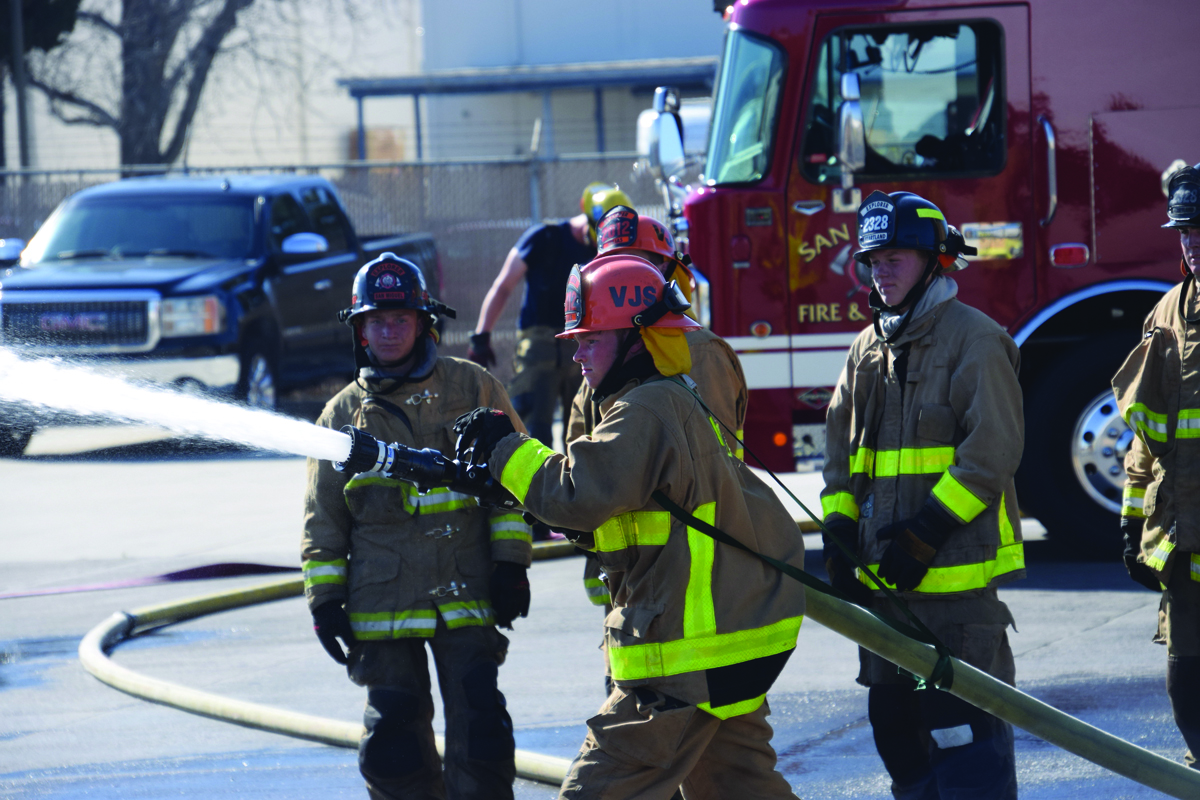 Over the Presidents Day weekend, Explorers joined local fire and rescue units to learn the basic fundamentals of firefighting. The Fire Explorer Program is sponsored through the Boy Scouts of America. This program is also known as Exploring or Learning for Life. The Explorer Academy was funded by a grant from the Heartland Fire Training Foundation. For 30 hours, from Feb. 15 to 17, 21 14- to 21-year-old Explorers, male and female, learned firefighting training evolutions at The Heartland Training Facility in El Cajon.
Dean Sergent, engineer and Explorer advisor Heartland Fire & Rescue, said the past three days was its second annual Central Zone Fire Explorer Academy hosted by Heartland Fire & Rescue, along with San Miguel Fire Protection District and the Viejas Fire Department.
Sergent said the Explorers learned about basic firefighter personal protective equipment, fire hoses,  ground ladders and more.
"The first day we had auto extrication, they got to use the Jaws of Life and cut apart six cars. They also practiced vehicle stabilization, a scenario with a car on its side and learning how to stabilize it. Sunday we did live fire training," Sergent said. "This was the first time for many Explorers to go in a room with a live fire inside of it and put the fire out."
On Monday Explorers learned a number of firefighting skills, including high-angle fire rescue simulating someone who needs to be rescued out of a highrise building.
Explorers practiced deploying fire hose lines and attaching hoses to hydrants. They performed search and rescue in a basement in a blacked-out room, learning how to crawl around the building and find their way out plus forcible entry (breaking through doors).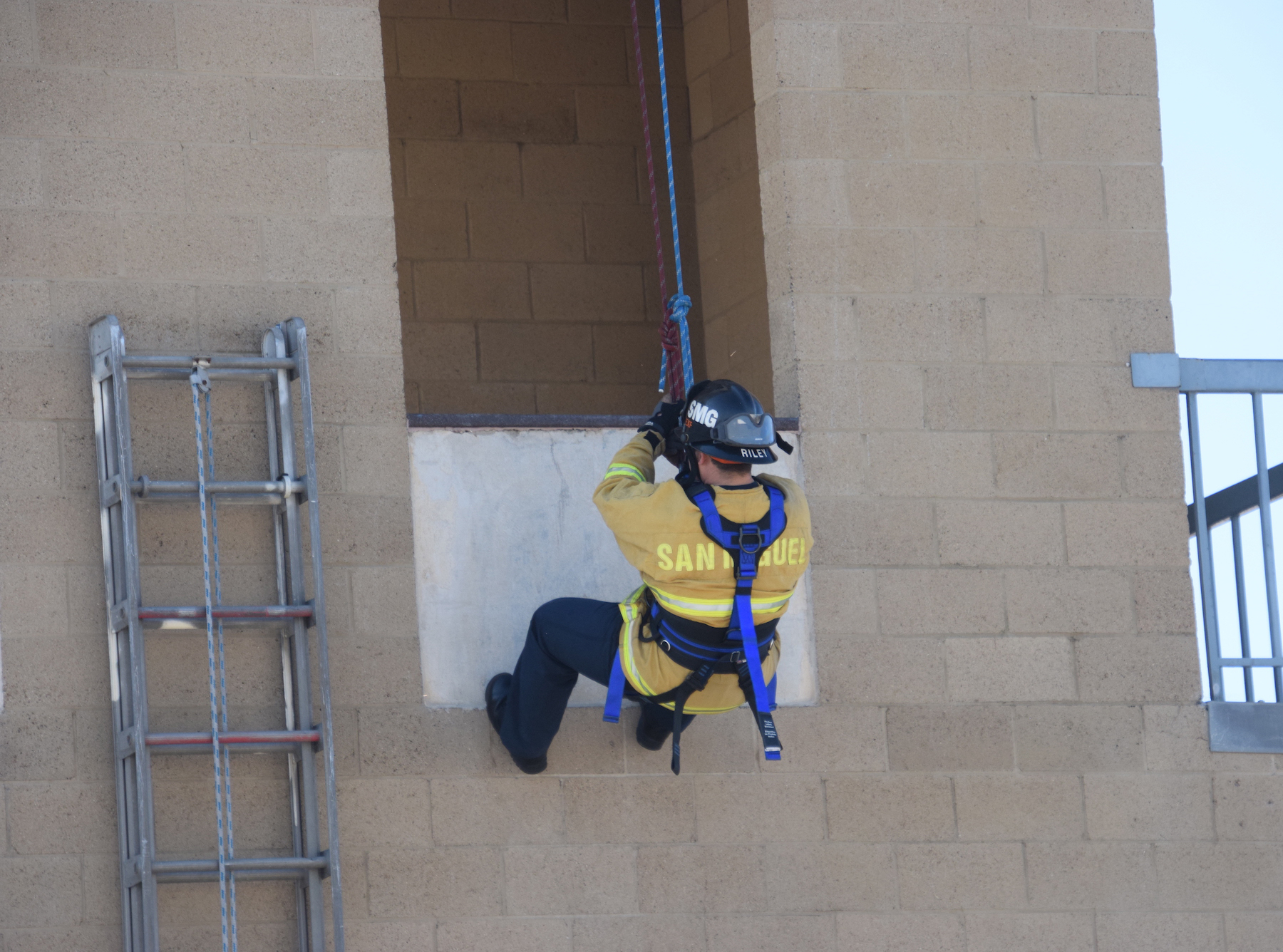 "This is to encourage Explorers to learn about firefighting," Sergent said. "This academy prepares them for a larger scale academy. Fire academies are a lot longer and happen once a year for a week of training. This three-day academy prepares them mentally and physically for training, physical fitness, how to keep pushing through when you are tired, hungry. It helps them get exposed to real firefighting experiences."
At the end of training on Monday, a graduation ceremony with family and friends was held with participating Explorers receiving a certificate of completion for the 30-hour academy.