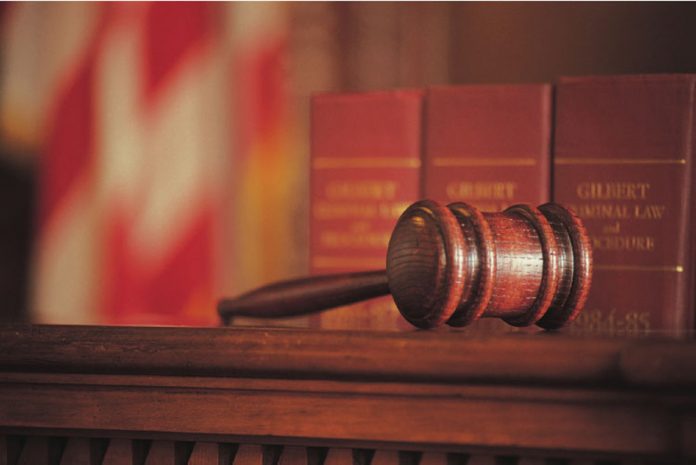 A retired sheriff's captain will be sentenced Dec. 9 after he pleaded guilty Sept. 15 to illegally selling firearms from a sheriff's station without having a federal license.
Morad Marco Garmo, 52, of La Mesa, faces up to five years in federal prison when he appears before U.S. District Court Judge Gonzalo Curiel.
Garmo remains free on $100,000 bond. He had worked for the sheriff's department for 27 years and was out on leave for his last eight months.
He retired in October 2019 after federal authorities searched his home in February 2019. Court documents say some of the gun sales paperwork took place in the Rancho San Diego sheriff's station where Garmo worked. The station services Spring Valley, Lemon Grove, and other unincorporated areas.
Garmo has agreed to forfeit 58 firearms and 5,385 rounds of ammunition as part of his plea agreement with the U.S. Attorney's office.
Approximately 291 firearms and 131,458 rounds of ammunition have been forfeited as part of the investigation, according to the U.S. Attorney.
"This case involved stunning and sustained violations of the public trust by a high-ranking law enforcement official who bent his public position to his private gain," said Assistant U.S. Attorney Linda Frakes.
Leo Hamel, who owns Leo Hamel Fine Jewelry that he founded in 1979, acquired several firearms from Garmo without proper documentation. Hamel's business and Jamul home were searched by federal agents after Hamel's divorce settlement that split up his gun collection.
Hamel, 62, and a sheriff's lieutenant, Fred Magana, 42, both pleaded guilty in November 2019, to aiding and abetting Garmo's business.
Both Hamel and Magana will be sentenced Feb. 21 and are free on $250,000 and $25,000 bond respectively. Hamel has agreed to forfeit approximately 200 firearms and 100,000 rounds of ammunition.
Hamel acknowledged that "Garmo benefited from his arrangement with Hamel by securing Hamel's future support for Garmo's anticipated campaign for Sheriff of San Diego," according to the U.S. Attorney's office. Magana, of Chula Vista, completed a straw purchase of two firearms for Hamel while he was under Garmo's command.
"Garmo wore the badge, but ultimately, he failed his department and the public's trust," said FBI special agent Suzanne Turner.
"Today's plea demonstrates that no one is above the law–not even a high-ranking law enforcement official," said Turner in a press release.
Turner said "the FBI remains committed to vigorously pursuing corrupt and unlawful actions by those who wear the badge."
Two co-defendants, Giovanni Vincenzo Tilotta, 38, and Waiel Yousif Anton, 35, both of El Cajon, have pleaded not guilty. They both have a status conference set for Oct. 8 and are free on bond.
Tilotta is a firearms dealer known as "Honey Badger Firearms." It is alleged that Garmo and Tilotta sold a Glock 27 .40 caliber handgun to an unnamed criminal defense attorney at the sheriff's station in 2016.
Anton allegedly received kickbacks of $100 per person whom he helped obtain a concealed weapons permit as a consultant. An undercover Alcohol, Tobacco, & Firearms agent met with Anton in one such meeting for a permit.
In a signed plea agreement, Garmo also acknowledged that he abused his position by disclosing a pending search by deputies to his cousins, who operated a marijuana dispensary in Spring Valley.
This tip-off occurred on July 10, 2018, to his cousins who owned a business called Campo Greens. When the search occurred, deputies could not find any marijuana.
All the other charges against Garmo were dismissed. Garmo told a newspaper before his indictment that he was unaware he had violated the law by not having a federal firearms license.
Anton's attorney had filed a motion seeking to have him stand trial by himself as he did not want to have Garmo as a co-defendant.