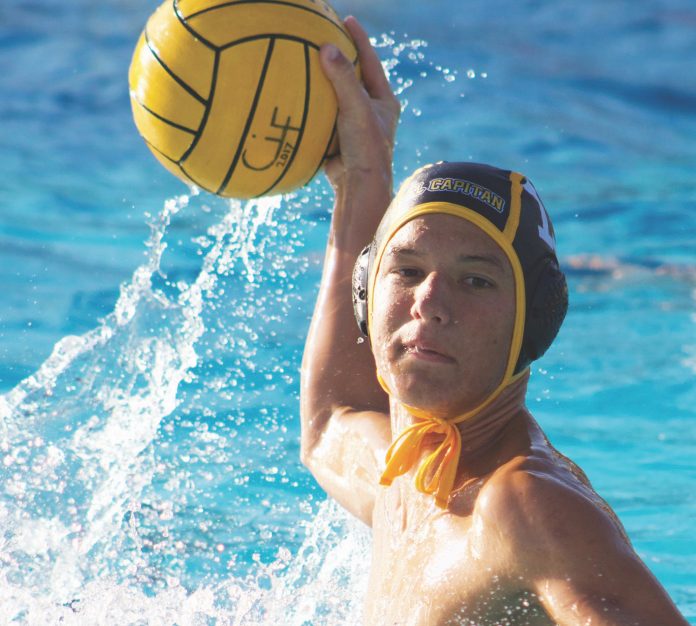 Having a presence — and, specifically, making a difference — in their communities is a part of the DNA for many high school sports teams.
The El Capitan High School water polo program has been active in this regard for the past several years, first supporting the PACE program for seniors and now participating in a local adopt a family holiday gift collection drive.
But amid the COVID-19 pandemic, some of those community connections have unfortunately been broken.
But head coach Robin Sanchez felt it was important to keep the team's tradition going, even in the face of so much adversity.
"In a time with so much craziness and uncertainty going on, I thought it would be nice," Sanchez said. "It was great how the kids pitched in. The kids wanted to continue what the other teams (in previous years) used to do. I think it's important for the kids to have a sense of community."
Members of the Vaqueros boys and girls teams, as well as Sanchez's club team, Cowboy Aquatics, delivered in this time of extreme need.
"We had the seniors rally everybody," Sanchez explained. "The younger kids see that and know what's expected of them. Every senior on the team has done this every year since they were on the team."
Senior team captains Sarah Dunne and Grant Hanchett remain vocal in their support of keeping their team's holiday giving tradition alive.
"This was a good opportunity to reach out to the community and bring our team closer together, especially during this time with the pandemic," Dunne said. "In the past it has been our girls team taking the lead since our season is in December. This year, with the boys team joining us, it will make our programs stronger and help us remember what the holidays are all about. I have been involved with this tradition of giving since my freshman year."
"It would have been easier during COVID to not attend our modified practices, not be part of the team that may or may not have a season, and not organize a donation drive," Hanchett said. "We are a team in good times and bad. When the whole world was down, we wanted to give back to those in need. After all, this is when it makes the most sense. Our seniors take pride in passing down this tradition to the underclassmen. Being a part of this team is so much more than water polo. We are glad to have the chance to help others here in our own backyard."