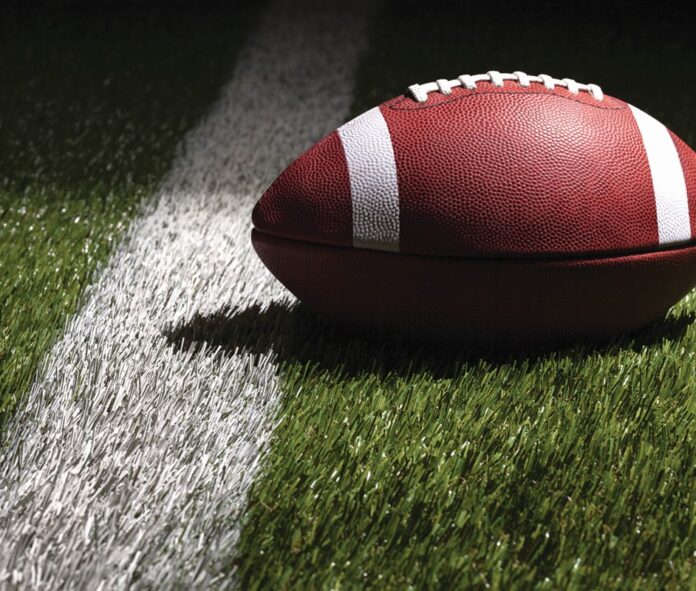 Teams are now deep into Grossmont Valley League play with a light in sight at the end of the tunnel. But getting to the end of the tunnel might take a push.
"Currently, our most difficult hurdle is staying healthy," said West Hills coach Casey Ash, whose team is tied atop the league standings with the El Capitan Vaqueros, with both teams sporting 3-0 league marks.
"We are dealing with a serious case of the flu that has knocked dozens of kids out of practice and even caused cancellations.
"We are working on doing a better job of tackling and stopping the run defensively and establishing a more physical style of play offensively."
The Wolf Pack (5-2 overall) took a bite of the El Cajon Braves' championship fortunes with a 28-15-win last Friday as Nate Stevens scored two touchdowns — one rushing and one receiving – Vince Keller scored on a 42-yard run and Diego Calderon caught a 15-yard touchdown strike from Collin Dill.
Dill completed seven passes in 10 attempts for 92 yards while also rushing nine times for 34 yards.
Calderon carried the ball 14 times for 73 yards. Stevens rushed five times for 42 yards while Keller rushed four times for 57 yards. Keller had three catches for 25 yards.
Senior Braden Wilson had two sacks on defense while Dylan Smith recorded one interception.
West Hills outgained El Cajon Valley 323-242 in total yards.
Kal-el Gordon had 23 carries for 128 yards and scored two touchdowns for the Braves, who fell to 2-2 in league play, 3-5 overall.
The Braves recorded three fumble recoveries — one each by senior Yasir Blair, junior Omar Jaimes and sophomore Fabian Carmona.
El Capitan 49, Mt. Miguel 29
Sophomore Brandt Barker completed 13 of 16 passing attempts for 197 yards and four touchdowns to highlight the host Vaqueros' win over the Matadors.
Barker completed three touchdown passes to sophomore Chance LaChappa (four catches, 131 yards) and one scoring pass to junior Andrew Conyers (three catches, 24 yards). LaChappa caught touchdown passes measuring 48, 63 and 10 yards. Junior Julian May rushed 12 times for 89 yards and two touchdowns while senior Angel Diaz rushed 13 times for 73 yards and one touchdown.
Seniors Bruce Newland and J.D. Perreault both recorded sacks while senior Alex Estrada had a fumble recovery for the victors. Senior Dominic Denha had one interception. Senior Laila Rodriguez had five kicking points for El Capitan (5-2 overall).
Junior Jeremiah Castillo had a big game for Mt. Miguel (1-3, 3-5) 28 and 31 yards – all from junior quarterback Matthew Barton, who also hit senior Chris Akridge with a 24-yard TD strike.
Santana 36, Monte Vista 7
Junior Linden Benson rushed for 114 yard and three touchdowns to spur the visiting Sultans (3-1, 3-5) past the Monarchs (0-3, 1-7). Seniors Landen Bailey and Nick Leger also scored rushing touchdowns while junior Isaiah Lloyd recorded Senior Da'Marcus Hill scored on a 22- yard run for Monte Vista.
Santana coach Tim Estes picked up his school-record 58th career victory.