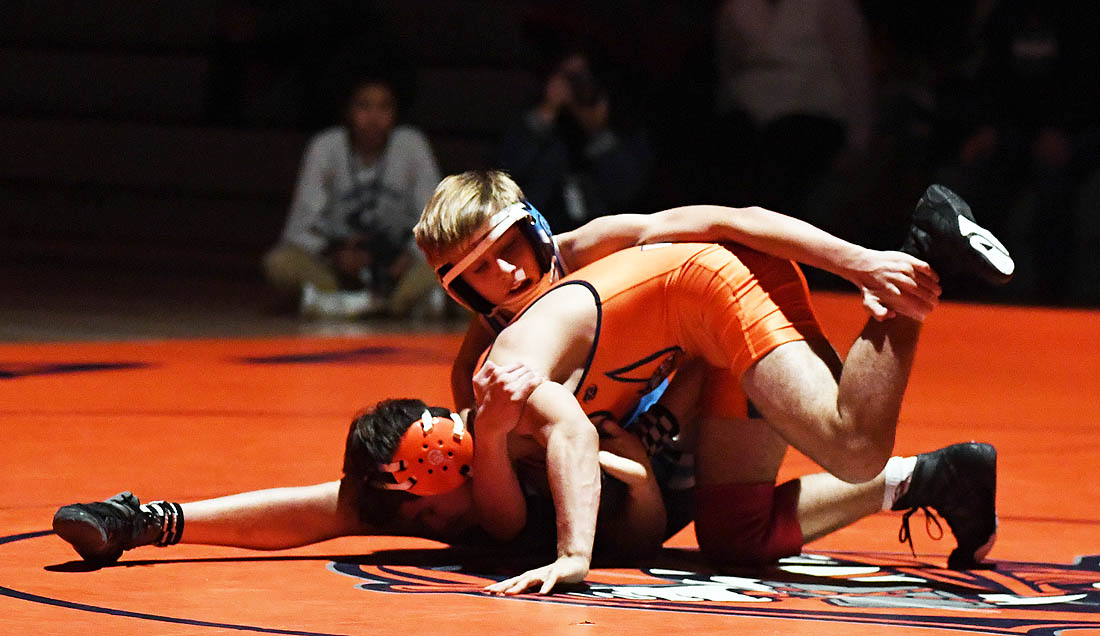 Neighborhood rivalries are always something special in high school sports and the one between the Granite Hills and Valhalla wrestling teams has been red hot.
Last Thursday's dual matchup between the teams was no exception as the visiting Eagles rallied to claim a decisive 45-25 win in the Grossmont Hills League opener for both squads.
"We knew it was going to be tough," admitted Granite Hills head coach Jesse Sheard, a 2011 Eagles alum. "Valhalla has a good program. But we feel we're one of the best conditioned teams in the county. We told our kids to be stay strong and be tough. We felt we could take them in the third period."
The Eagles captured the momentum on the strength of six consecutive wins, including four by pins, as the visitors — buoyed by a boisterous cheering section — turned an early 9-3 deficit into a 36-9 lead under the spotlight.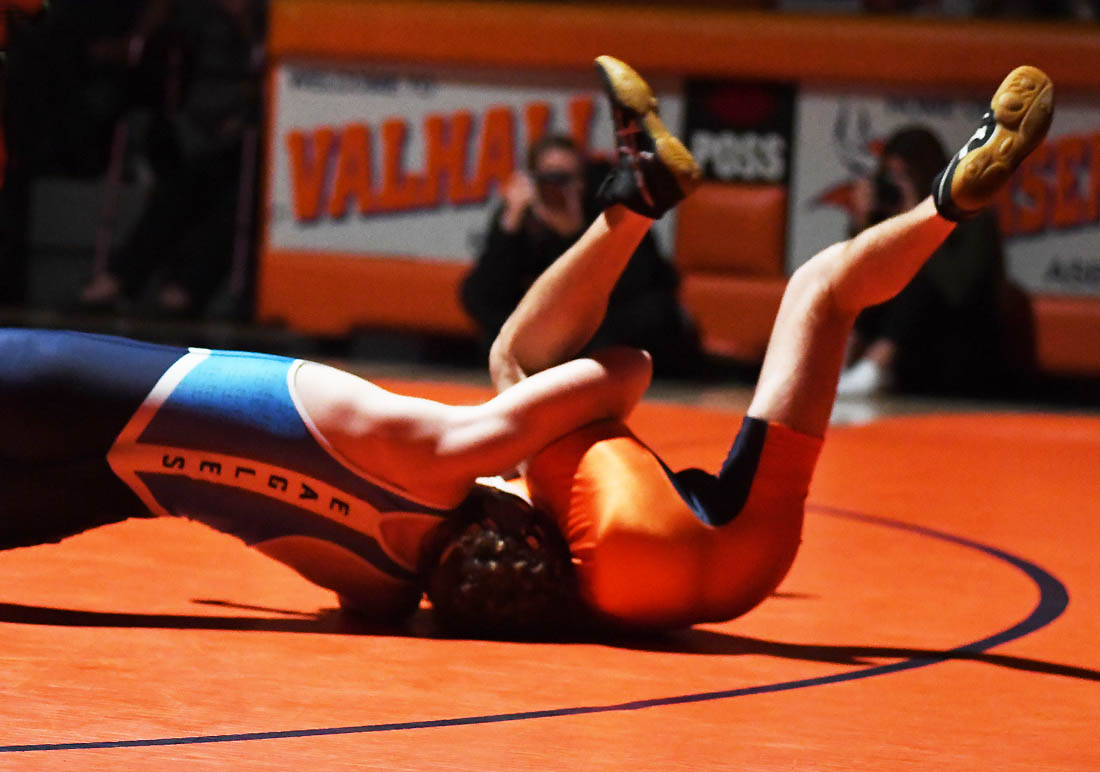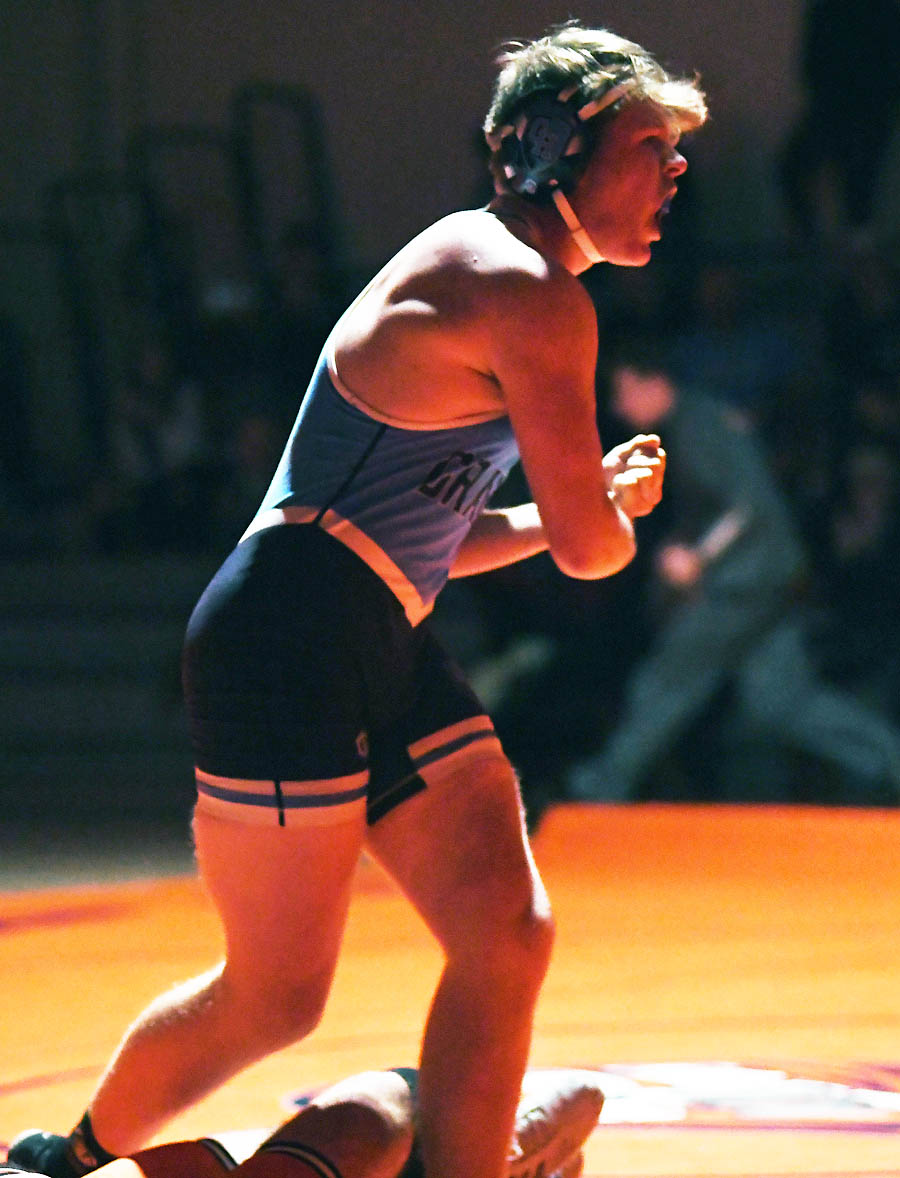 Granite Hills received pins from Justin Carroll (132), Skyler Hillberg (170), Izak Arredondo (182), Tanner Vielguth (220) and Logan Ransdell (285) and a forfeit win by Jeremiah Satberry (195). Three Eagles claimed wins by minor decision: Kailey Smith (106), Joel Corella (138) and Josh Runge (152).
Pins and forfeits are both worth six points in the scoring column while minor decisions count as three points.
The host Norsemen rallied with a late string of three consecutive victories to narrow the score to 36-25 but fell short.
Matthew Jordan (120), Scotty Clingan (126) and Aaron Lopez (145) all scored pins for Valhalla while Randy Patros (113) claimed a win by major decision (worth four points). Sebastian Garcia (160) won by minor decision.
Overall, the Eagles won nine of the 14 matches.
"The sport of wrestling is like any sport — it's about momentum, especially in a dual meet," VHS head coach and alum Jason Bedsole explained. "We knew we had to win big and lose small. If we had held those pins (by the Eagles) to three points, it would have played to our advantage. But it didn't."
Sheard said he enjoys coaching at his alma mater.
"I love coaching these kids, giving back to the wrestling community," Sheard said. "This is where I grew up. The coaches were giving back to me when I was there."
The Eagles will host the Grossmont Foothillers on Thursday, Jan. 16, in their next league dual meet, starting at 6:30 p.m.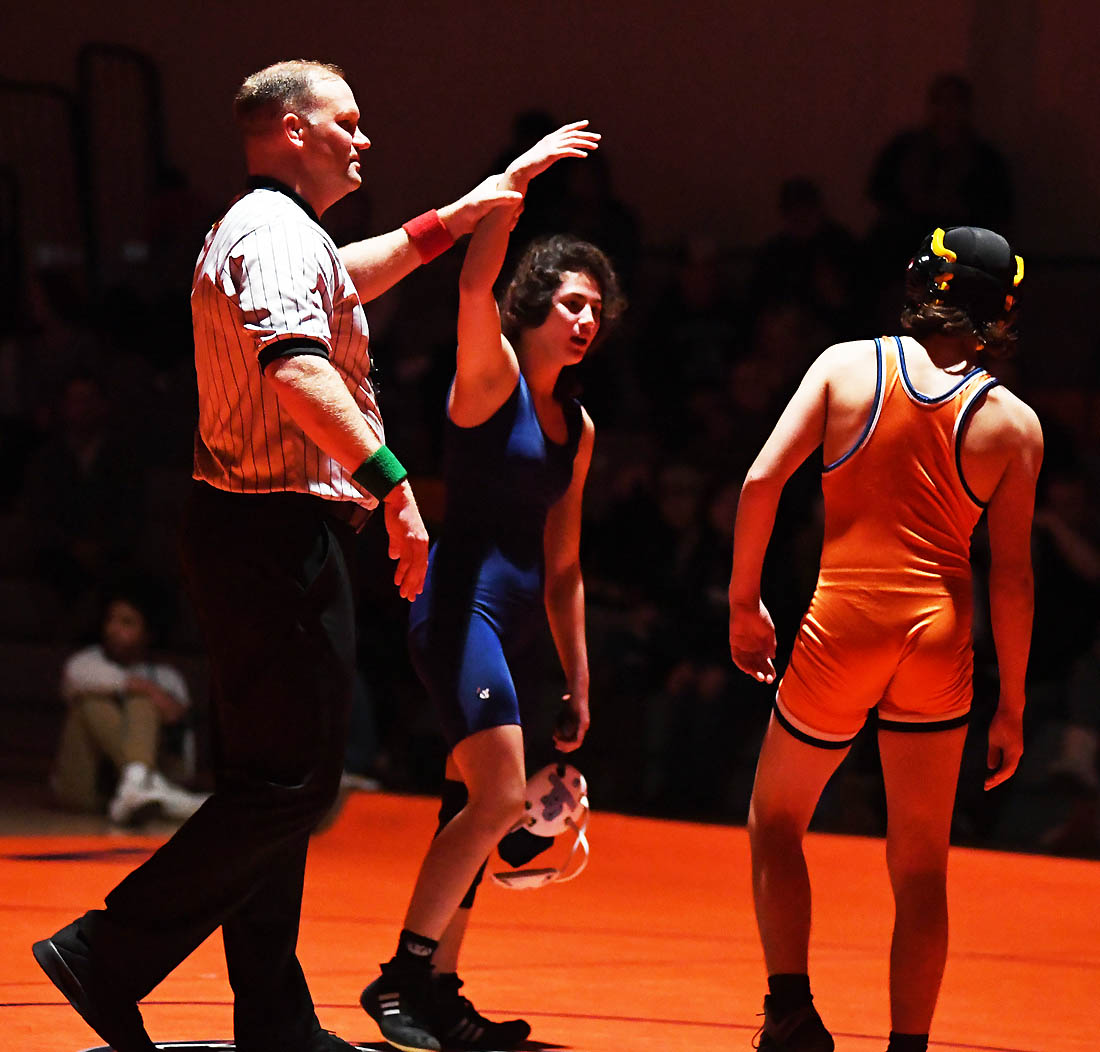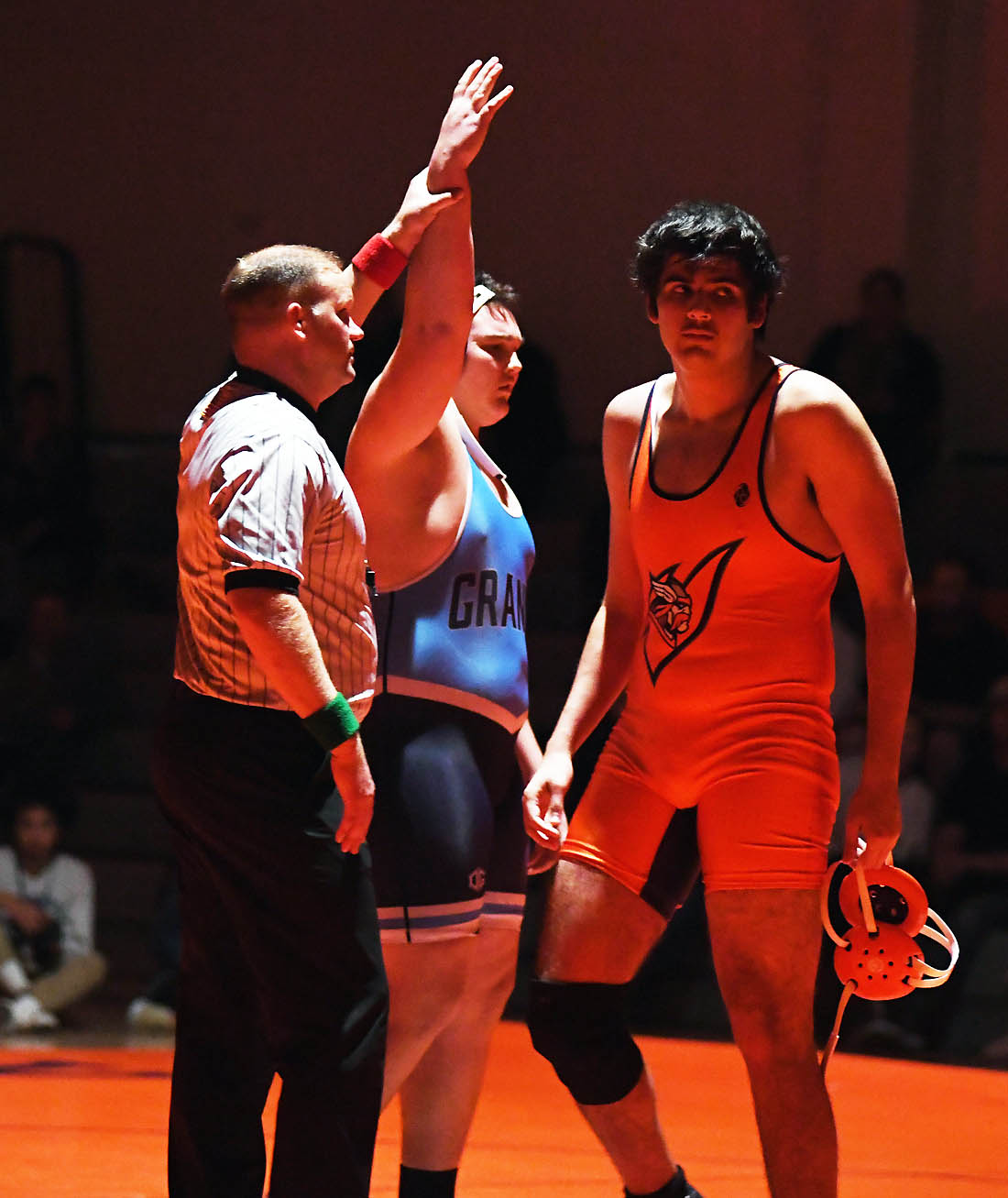 Granite Hills Eagles 45, Valhalla Norsemen 25
Jan. 9 at Valhalla High School
145: Aaron Lopez (V) pinned Michael Herrera (GH) 5:43. Valhalla leads 6-0
152: Josh Runge (GH) decisioned Trey Effner (V) 4-2. Valhalla leads 6-3
160: Sebastian Garcia (V) decisioned Carson Boehm (GH) 7-1. Valhalla leads 9-3
170: Skyler Hillberg (GH) pinned Aidan Fishwick (V) 1:22. Teams tied 9-9
182: Izak Arredondo (GH) pinned Elias Miamai (V) 4:41. Granite Hills leads 15-9
195: Jeremiah Satberry (GH) won by forfeit. Granite Hills leads 21-9
220: Tanner Vielguth (GH) pinned Hermez (V) 1:45. Granite Hills leads 27-9
285: Logan Ransdell (GH) pinned Carlos Moreno (V) 0:49. Granite Hills leads 33-9
106: Kailey Smith (GH) decisioned Aaron Ruiz (V) 5-0. Granite Hills leads 36-9
113: Randy Patros (V) major decisioned Zach Waterhouse (GH) 14-5. Granite Hills leads 36-13
120: Matthew Jordan (V) pinned Spencer Earp (GH) 1:31. Granite Hills leads 36-19
126: Scotty Clingan (V) pinned Landon Laskey (GH) 1:16. Granite Hills leads 36-25
132: Justin Carroll (GH) pinned Kyle Galang (V) 4:43. Granite Hills leads 42-25
138: Joel Corella (GH) decisioned Adam Ruiz (V) 8-7. Granite Hills wins 45-25
Photo Gallery by Phillip Brents
Granite Hills 45, Valhalla 25