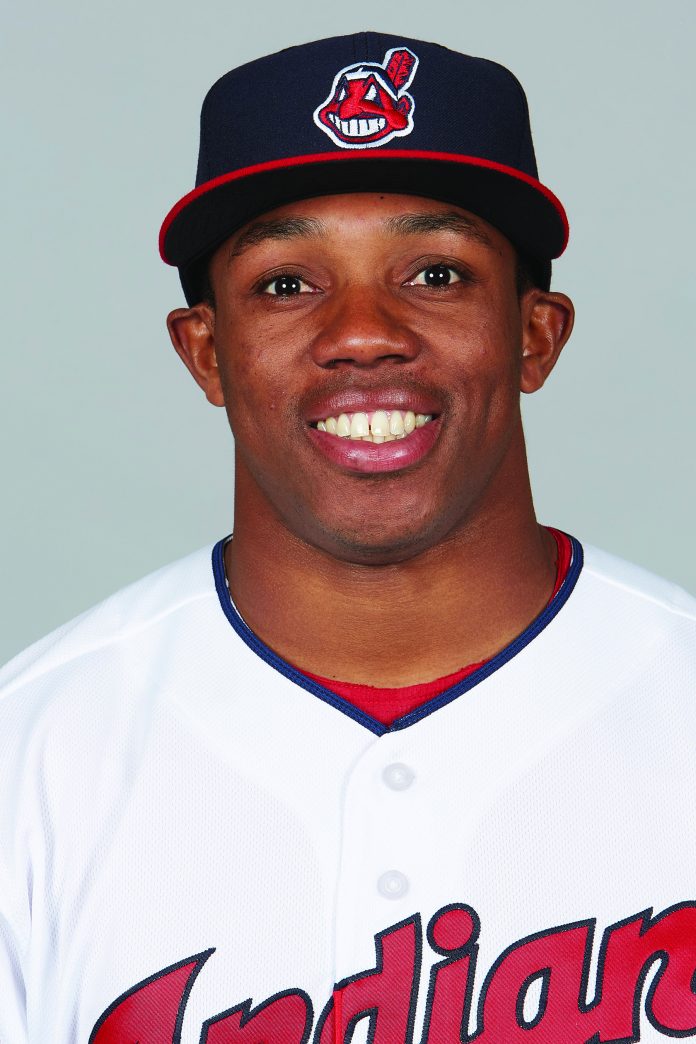 A total of 16 teams between the National League and the American League will qualify for Major League Baseball's 2020 playoffs.
That's significantly up from the 10 teams — five teams from each league — that have competed in postseason play since the 2012 season.
But in this season like no other, it appears to be the new normal.
And the Padres seem to be a cinch to qualify, at this point of the season at least.
Oh, doctor!
This year's playoff format features some notable changes.
Eight teams each from the National League and American League will qualify: the top two teams in each of the three divisions, plus two wild card teams with the next best records.
The opening round will feature a best-of-three wild card series rather than a one-game elimination contest. That will be followed by a best-of-five divisional series and a best-of-seven league championship series.
The crowning World Series retains its best-of-seven championship format.
The wild card series starts Sept. 29 and ends Oct. 2, so that doesn't leave too many games left to determine the final standings and playoff seeding.
The Friars appear to have bolstered their chances of a deep postseason run after making a total of six trades that brought in 10 new players and sent 14 players packing to other teams.
The month of October could be very memorable indeed for local baseball fans.
The Padres entered this year's Aug. 31 trade deadline with the third-best record in the National League at 21-15, second in the NL West to the Los Angeles Dodgers.
The trades seem to have improved the product, at least on paper.
But it will be on the field that the reverberations of the last-minute wheeling and dealing will ultimately be felt.
The net result is that the Pads now have two local high school products on their roster — Valhalla High School's Greg Garcia and former Hilltop and San Diego State standout Greg Allen.
Garcia, a three time all-league and two-time All-CIF selection with the Norsemen who later went on to play three seasons at the University of Hawaii, joined the Padres last season after being picked up on waivers from the St. Louis Cardinals.
In 26 appearances this summer, Garcia, 30, had compiled a .275 hitting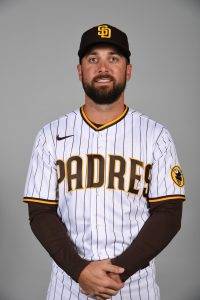 average with three doubles, seven RBI and three runs scored.
Allen, a 2014 Cleveland Indians draft pick who earned the Mesa League player of the year award as a high school senior in 2011 after hitting .470 with eight doubles and three home runs, came west with pitcher Mike Clevinger as part of a nine-player deal in which the Padres surrendered six players.
The Indians dealt Allen, Clevinger and a player to be named later to the Padres in exchange for catcher Austin Hedges, first baseman Josh Naylor and pitcher Cal Quantrill along with three minor league players — Gabriel Arias, Owen Miller and Joey Cantillo.
Allen, 27, made his San Diego debut on Sept. 2 with two walks, one hit by pitch, one stolen base and one run scored in a 11-4 win over the Los Angeles Angles of Anaheim. He made four plate appearances in the road game and reached base three times for a rather auspicious .750 on-base percentage.
He was optioned to the team's alternate camp the following day and expects to be one of the team's top replacement options if injuries occur in the outfield.
Moving on up
While having two locals on the Padres is definitely good for public relations, Garcia and Allen are but a tip of the iceberg in terms of talent on this year's squad.
Clevinger has been among MLB's pitching aces the past three seasons, posting 38 wins from 2017-19.
He bolsters a San Diego pitching rotation that also includes right-handers Dinelson Lamet, Chris Paddack, Zach Davies and Garrett Richards. The bullpen features 10 additional arms to call on in an emergency.
Davies had logged a 6-2 record and 2.23 ERA in eight games while Lament was 2-1 with a 2.62 ERA in eight games.
Pierce Johnson was 3-1 with a 3.46 ERA in 16 appearances while Paddack was 3-3 with a 4.43 ERA.
The Pads' new-found pitching depth complements the Friars' ranking as the team with the highest scoring offense in baseball (5.69 runs per game).
Offensive leaders at the plate through 40 games for the Friars included second baseman Jake Cronenworth (.333 hitting average, four home runs, 17 RBI), shortstop Fernando Tatis Jr. (.308, 14 home runs, 37 RBI), third baseman Manny Machado (.301, 12 home runs, 33 RBI), first baseman Eric Hosmer (.296, eight home runs, 30 RBI) and right fielder Wil Myers (.290, nine home runs, 25 RBI).
Optimism abounds.
"We're aiming for the big cake, man," Tatis told reporters after a recent game.
"We're aiming for everything. The boys are ready. We have a very good team out here. The new guys that have come in, they're adding to our game.
"I think we're aiming for the big cake, and why not? Let's go win the World Series."
With the shortened season, teams may be able to make up significant ground with just a few wins at the right moment of the season.
The Padres entered the Labor Day Weekend having played 40 games, leaving 20 games remaining on their regular season slate while trailing the NL West leading Los Angeles Dodgers by six games.
The Pads had closed that gap to 4.5 games as of Monday.
MLB on deck
Kevin Ginkel (El Capitan High School) is 0-1 with a 6.91 ERA and 16 strikeouts in 12.1 innings for the Arizona Diamondbacks this summer.
Joe Musgrove (Grossmont) is 0-4 with a 6.62 ERA and 21 strikeouts in 17.2 innings for the Pittsburgh Pirates while fellow Foothiller Steven Brault is 0-2 with a 4.37 ERA and 20 strikeouts in 22.2 innings.
Stephen Strasburg (West Hills) has elected to undergo carpal tunnel surgery in his right hand that will end his 2020 season for the Washington Nationals.