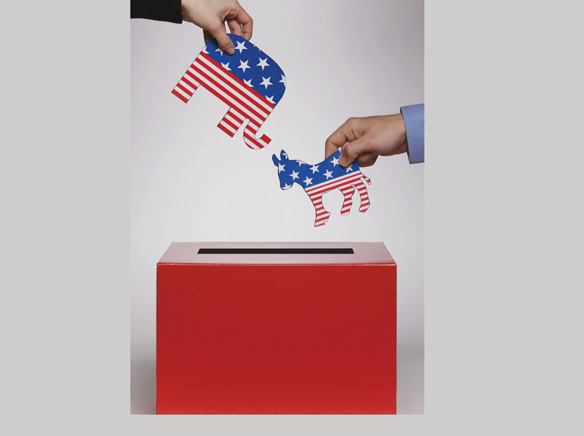 Republican Dustin Trotter will remain a newly-elected Santee city councilman.
When the Registrar of Voters certified the Nov. 3 election in the beginning of December, Trotter's margin of victory was just five votes over opponent Samantha "Samm" Hurst.
Last week the San Diego County Democratic Party asked the Registrar for a recount.
On Monday after initial counting started and results did not seem likely to change the outcome, San Diego County Democratic Party chair Will Rodriguez-Kennedy asked that the recount be abandoned.
"After a review of somewhere between 800 and 1,000 votes and reviewing the uncounted ballots, the final tally didn't change. After consulting the candidates, we terminated the recount," he said.