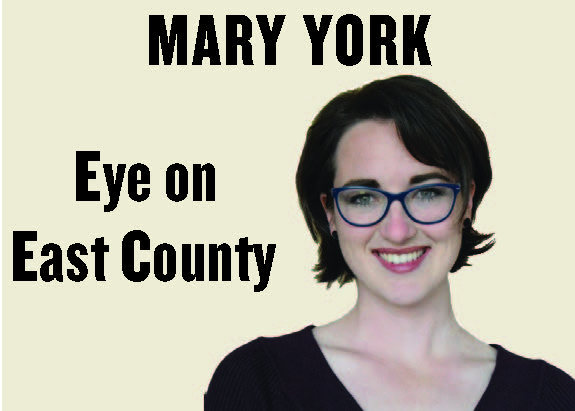 It is finally summertime in East County. After what I am officially dubbing the longest, harshest winter in recent memory, giving us weeks of endless rain and chilly weather, followed by an unusually long June Gloom, we have finally broken through to the sunshine!
But what to do with all this glorious golden daylight, one might ask?
Growing up a Native San Diegan, I did not appreciate all the wonders our county boasts – like a prophet not appreciated in his hometown, so are the landmarks and hiking trails of East County to a local.
But it is never too late to remedy a lack of knowledge or acquaintanceship, and I, for one, and a firm believer in being a tourist in your hometown now and again.
So here are some things you can and should do over the summer.
Hike Mission Trails
The gorgeous walk leads to some lovely views, and you can hike off the main path in several directions to find good places to rock climb, if you are so inclined.
The Mission Trails art museum is very near the entrance and also worth visiting. Their rotating collections of artwork and art shows is always stunning.
Find a good ice cream spot
Frozen yogurt abounds in East County, but it is much harder to find good ice cream! Golden Spoon in La Mesa is a posh destination for the serious-minded ice cream consumer. If you are looking for something a little more fun and affordable, Tastee Temptations in the Parkway Plaza mall puts an icy twist on the summer treat! But drive around with your Yelp app open and find a favorite spot for yourself sometime. It will be worth it.
Walk through downtown
East County has several delightful downtowns. Downtown El Cajon, for example, has enjoyed quite the makeover in recent years. Aside from the new storefronts, one can enjoy the park and plaza area nearby, or take a gander at the old timey cars that are parked along the street for the classic car show all summer. While you're there, stop in the New York Bakery for some delicious Italian cookies.
What does your downtown look like? If you don't know, maybe it's time to find out.
Visit a historical society
So many of our cities have historical societies or historical landmarks that perserve the stories of our neighborhoods. Although many of us are likely transplants to San Diego from other areas, a lot of East County residents can trace their roots to the region back several generations. The historical societies may have some hidden gems about your hometown or even your ancestors that you didn't know about.
However you choose to spend your summer, be conscious of the community. If you decide to walk through Mission Trails, consider how you might help in the conservation of East County. When picking an ice cream spot, think about finding one that is a small business who could use your support. Does your downtown not live up to expectations? How can you help fix it?
Let's make this summer meaningful as well as enjoyable.