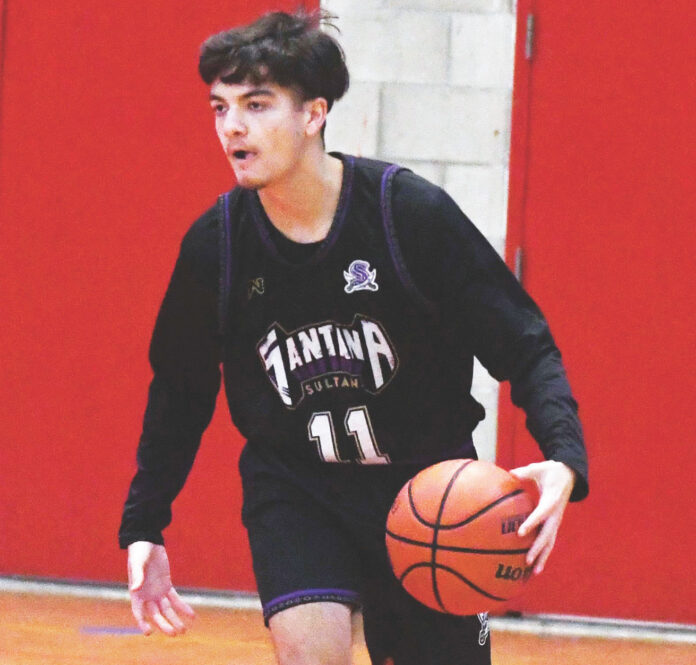 The Santana High School boys basketball team will not go winless during the 2021-22 season after the Sultans defeated equally struggling Foothills Christian, 87-75, on Dec. 21 as part of the Frank Pekarek National City Host Lions Club holiday tournament at Sweetwater High School.
Santana had entered the tournament game with a 0-11 record while Foothills Christian was 1-8.
Senior Jacob Ortiz scored 27 points and grabbed six rebounds to lead the Sultans to their first win of the current season. Sophomore Kaden Heinricy poured in 26 points and also had six rebounds to help secure the victory.
A total of nine Santana players entered their names in the scoring column.
Sophomore Jeffrey Van Oostende dropped in 16 points in a key support role while junior Luke Nash had six points. Sophomore Kyle Brabandt had five points while juniors Cameron Cline and Reed Robertson and sophomore Michael Mendez all contributed two points.
Junior Aiden Ortega round out team scoring with one point.
Foothills continued tournament play with a 63-60 loss to Mount Miguel on Dec. 22.
Junior Isiah Thomas led Mount Miguel (4-8) with 18 points in the win over Foothills while senior teammate Jayson Brown added 17 points. Senior Quincy Lealie keyed the Matadors with 10 rebounds while sophomore Vincent Jones had seven boards.
Foothills finished 0-5 in the tournament following a 74-55 loss to Southwest San Diego on Dec. 23 to fall to 1-11 on the season.
Add hoops
Three East County boys teams competed in this week's annual Aztec Holiday Classic at Montgomery High School: Valhalla, Helix and Foothills Christian.