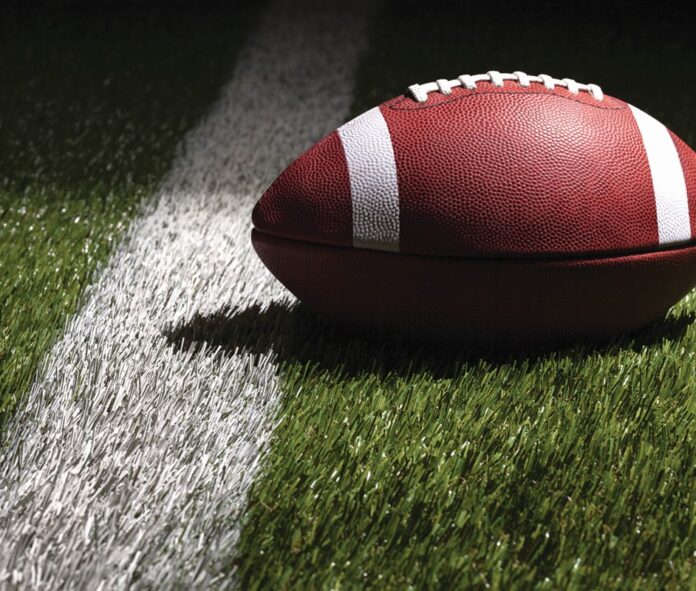 Though no state regional playoff bracket yet exists for the 8-Man Division, six teams will battle for this year's San Diego Section Commissioner's Cup, emblematic of the section's eight-man championship.
A total of 14 schools fielded eight-man teams this season across three leagues (Ocean, Manzanita and Surf).
The six teams that made the playoff cut include top-seeded Victory Christian Academy (9-0), second-seeded St. Joseph Academy (8-1), third-seeded Rock Academy (8-1), fourth-seeded San Pasqual Academy (5-2), fifth-seeded Coastal Academy (8-2) and sixth-seeded Foothills Christian (7-3).
Ocean League champion Victory Christian Academy and Ocean League runner-up St. Joseph Academy both receive byes in the opening round that pits Surf League runner-up Coastal Academy at Manzanita League champion San Pasqual Academy and Foothills Christian at Surf League champion Rock Academy.
The Coastal Academy-San Pasqual Academy winner will play Victory Christian Academy in the semifinals while St. Joseph Academy will meet the Foothills Christian-Rock Academy winner.
The opening round is scheduled for Nov. 4-5, followed by the semifinals on Nov. 11.
The championship game is scheduled Nov. 19 at Escondido High School at 7:30 p.m.
Victory Christian, St. Joseph Academy and Foothills Christian represent the Ocean League while the Rock Academy and Coastal Academy represent the Surf League. San Pasqual Academy represents the Manzanita League.
The Ocean League was comprised of five teams this year.
Victory Christian finished on top of the league standings with a 4-0 league record, followed by St. Joseph Academy at 3-1, Foothills Christian at 2-2, San Diego Jewish Academy at 1-3 and Ocean View Christian Academy at 0-4.
Victory Christian, which outscored opponents 407-47, cinched its perfect regular season with last Friday's 56-21 win over visiting Foothills Christian. Both teams go by Knights monikers.
VCA scored eight touchdowns in the game — five passing and three rushing.
Senior Tookie Davis completed 21 of 26 passing attempts for 382 yards and four touchdowns. Senior Quinton Richardson completed his only pass of the game for a 30-yard touchdown as the Knights amassed 412 passing yards.
Junior Derek Edmonds had six catches for 173 yards and four touchdowns while senior Isaiah Tabares had six catches for 85 yards and one touchdown. Senior Josiah Fellow had two catches for 66 yards while Gomez had five catches for 56 yards. Richardson had three catches for 32 yards.
The hosts tacked on 156 rushing yards for 568 total offensive yards in the freewheeling game.
Davis had 14 carries for 63 yards and two touchdowns while senior Jacob Gomez had 13 carries for 64 yards and one TD. Richardson had four carries for 32 yards. Davis tallied 445 total offensive yards on his own with a hand (or arm) in six of the team's eight touchdowns. One of his four TD passes went for 75 yards. He finished the game with a 161.1 quarterback efficiency rating.
Victory Christian led, 20-8, after the first quarter and 36-15 at halftime.
Senior Anthony Contreras led the VCA defense with 15 tackles while senior Max Isom recorded one sack.
Overall, the teams combined for a behemoth 828 total offensive yards.
Foothills Christian, which will play the Rock Academy on Saturday at 6:30 p.m. at Francis Parker, totaled 139 rushing yards and 121 passing yards.
Senior Jayden Gascon completed five of seven passing attempts for 88 yards and two touchdowns – both to freshman Hunter Hamilton (four catches, 51 yards). Senior Kevin Mayer had seven carries for 55 yards and one touchdown while sophomore Kameron Brown had six carries for 38 yards.
Senior Trey Clark amassed 148 all-purpose yards in the game – 18 rushing, 23 receiving and 107 on kick returns.
Gascon led Foothills with 16 tackles, including 12 unassisted stops, while Hamilton had 15 tackles (10 solo). Seniors Colin Perrott and Mark Hernandez both 10 tackles.
Clark and senior Jason Hardison each had one sack while Perrott blocked a punt. Clark averaged 40 yards on four punts. His longest kick return measured 40 yards.
Brown scored on a two-point conversion.
Hamilton had 10 receiving touchdowns in seven games.
Victory Christian defeated St. Joseph Academy, 27-8, on Oct. 7.