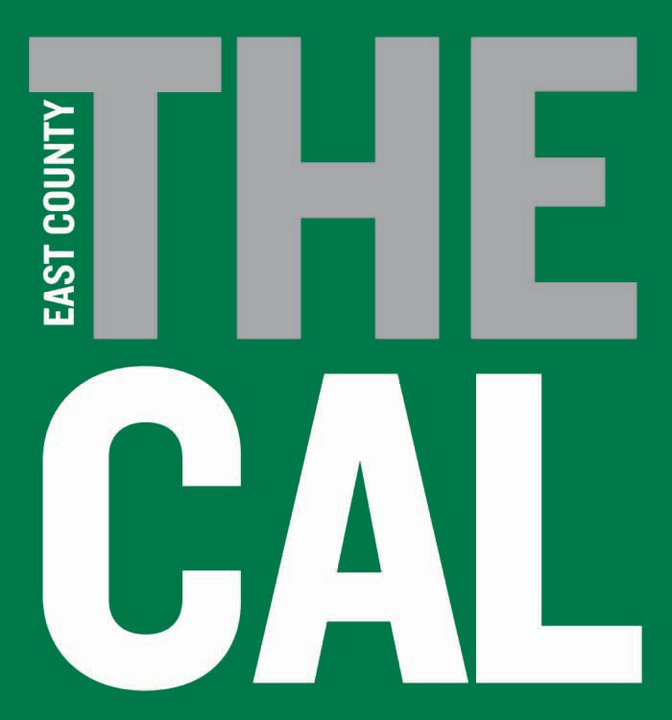 The Santee Sheriff's Virtual Community Connection meeting on Sept. 17 lasted all of 30 minutes.
Santee City Manager Marlene Best and Santee Mayor John Minto both advertised the Sheriff's event as a possible source of information on the city's plans to address ongoing racial tension in the community, but no specific goals were revealed during the meeting.
At the virtual event, Capt. Christina Bavencoff said she had received multiple questions in advance asking what the department is doing to address concerns regarding racism in the community.
"If any specific instances of hate have been reported, I guarantee it has been investigated," Bavencoff said.
Since a May 30 Black Lives Matter protest held in neighboring La Mesa turned violent with local businesses looted and several buildings burnt to the ground, multiple politically-charged events such as protest marches, community rallies and a music festival geared toward social change have all been held in Santee.
Several counter-protest groups have sprung up with claims they protect the city at such events, including Defend East County.
However, a Back the Blue rally organized by Defend East County in honor of local law enforcement officers including the Santee Sheriff was met with outcry at the time from residents with one homeowner saying the event outside her home left her feeling unsafe.
Loosely addressing the obvious schism between groups, Bavencoff said these are unprecedented times but the Sheriff's department is a neutral entity.
Lt. Steve Bodine said he believes groups purporting to be aligned with law enforcement believe they're the eyes and ears of the city and want to solve what they perceive to be injustices.
"They think our hands are tied and being pro-law enforcement gives them an advantage so they can do the things they want to do. I know for us, we don't align with any of them. We're fair and impartial with everybody," Bodine said.
Peaceful protesting is a time honored tradition and a first amendment right, Bavencoff said.
Bodine said the department is call-driven and makes an attempt to reach out in advance of protest-style events.
"If we get told a group is going to be doing a protest, we reach out, talk to protest leaders, try to see what their plans are, what the message is, we're fair and impartial. We attempt to deconflict, sometimes we get a response, sometimes we don't," Bodine said.
Bavencoff reported she received many questions asking why thelaw enforcement agency has allowed or assisted with shutting down street corners during protests. Whenever possible, she said, deputies aim to educate, de-escalate and gain compliance with protest organizers in advance, in part to maintain safe access to Santee streets.
"If a group is engaging in the first amendment activities, however inflammatory, in public, deputies have a responsibility to protect but also ensure liberties are upheld. We encourage protesters to follow the law when conducting their activities. However, we are not preemptively closing down intersections, we are only responding like if there was an accident," Bavencoff said.
Another safety concern was over protesters and counterprotesters both reportedly concealing firearms during recent events, she said.
"It's a crime to carry a concealed firearm unless legally allowed to do so. For enforcement purposes, it's important to inform us immediately so we can take corrective action," Bavencoff said.
She  also suggested residents should be kind in words and deed, especially on social media.
Community Activist Tasha Cassidy later said the half-hour presentation dismissed people's concerns.
"They say they're here to protect our community but 30 minutes of prepared content does nothing to connect with us. She picked and chose easy questions to answer, not trying to fix a problem she says she wants to solve," Cassidy said.
During the virtual meeting, the Captain also informed attendees of a nationwide increase in illegal fentanyl usage.
"The ones we're seeing in East County are kids. They're in their 20s. We now carry Narcan and as we arrive or emergency responders arrive we're able to save lives and bring people back to consciousness. It's a lifesaving drug. We're also focusing on prosecuting the drug dealers and in many cases they turn into homicide investigations," Bavencoff said.
She also said there have been recent complaints about possible drug houses, known locations where drugs are illegally sold.
"We will research and investigate all the tips you give us," Bavencoff said but also reminded viewers to "keep in mind it takes time to build a case".
The captain reported there has been an increase in crime in general, possibly associated with an increase in homelessness since March.
"Our deputies are limited in their options. Although homelessness can be a social problem, it is not a crime," Bavencoff said.
San Diego county Health and Human Services department has vouchers available for free hotel rooms and wraparound services, Bavencoff told viewers, but also said not everyone qualifies and many homeless individuals frequently decline offers of help.
"Pre-COVID, riverbed cleanups could be scheduled with organized outreach. Now that has all been stalled because of COVID. Until those restrictions are lifted, homelessness will be an issue here in Santee," Bavencoff said.
She ended the meeting with a reminder that everyone has had to make sacrifices this year and adjustments to how they live.