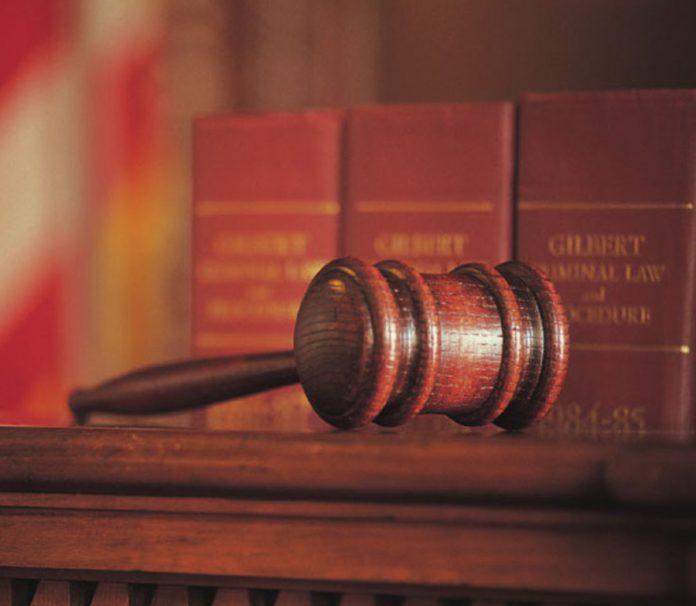 An El Cajon boat owner who assisted his friend in dumping the body of his friend's roommate into a barrel in San Diego Bay was sentenced Jan. 21 to 10 years and 10 months in prison in three separate cases.
Alicia Villegas, the sister of the murdered man, Omar Medina, 28, spoke at the sentencing of Derrick Spurgeon, 41, before San Diego Superior Court Judge Robert O'Neill.
Spurgeon piloted his boat with his friend, Timothy John Cook, now 55, whose roommate was Medina and who was convicted of second-degree murder by a jury in 2019.
"I don't think you knew my brother," said Villegas to Spurgeon, who was seen on a video screen from jail.
Her brother, a music producer, had been stabbed 66 times, and his body was recovered on Oct. 12, 2017, from the bay in a 55-gallon oil drum after other boaters saw it floating and reported it to police.
"I really hope you get a chance to reflect," said Villegas to Spurgeon. "I think you're numb. I hope you find healing."
"This really feels like closure for me," said Villegas. "I don't hate you."
Villegas encouraged Spurgeon to seek healing from God.
Cook was sentenced a year ago to 56 years to life in prison. He won't be eligible for parole until at least December 2042, according to the Department of Corrections.
Cook denied killing Medina, but said at his sentencing that because of his record, which includes attempted murder, he didn't think he would be believed by police.
Cook admitted he put Medina's body in the barrel, but said he didn't know who killed him in their Chula Vista home. His belongings were found in his car parked several blocks away.
Spurgeon pleaded guilty Dec. 16 to unlawful disposal of a body as well as robbery and narcotics offenses that involved two other cases. The guilty pleas were part of a package deal limiting his sentence to 10 years and 10 months.
The robbery case involves the beating of a former friend of Spurgeon's who testified most of his belongings were stolen in 2017 in Lemon Grove when he was injured by Spurgeon and Kenny John Schutt, 36, of Lakeside.
The victim testified he suffered facial fractures and was hospitalized for a week. Schutt also pleaded guilty to robbery and making a criminal threat. Schutt was sentenced Nov. 23 to five years and four months in prison.
O'Neill gave Spurgeon six months for the unlawful disposal charge and added 10 years and four months for the other two cases.
"It's a fair and appropriate sentencing under the circumstances," said O'Neill.
A charge of being an accessory after the fact to murder was dismissed against Spurgeon, who stood trial with Cook, but that jury deadlocked 10-2 in favor of conviction. The accessory charge would have added only three years to the sentence.
The judge gave Spurgeon credit for already serving 1,232 days in jail since his 2017 arrest. He was fined $1,089.
Both prosecutors, Cherie Somerville and Sophia Roach, and Spurgeon's attorney, Roland Haddad, all appeared remotely on video screeens as the courts are partially closed due to the coronavirus outbreak.