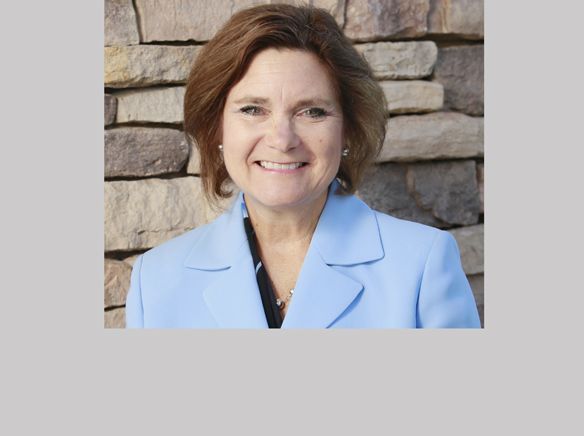 Marlene D. Best is a longtime East County resident, currently living in Jamul, who has been traveling for business for quite awhile. Not so much, and not so far, anymore.
Marlene D. Best is a longtime East County resident, currently living in Jamul, who has been traveling for business for quite awhile. Not so much, and not so far, anymore.
Best now brings her skills and experience back closer to home. Best served as assistant city manager in Lake Elsinore for over six years, and then as city manager in Calexico for a year and a half. In July 2006, she became city manager for the City of Imperial. On March 28, Best stepped into the leadership role of city manager in Santee, to serve the residents of Santee during a time of hoped-for community resurgence with a primary focus on healthy economic development and job growth.
After graduating from Helix High School and Grossmont College, Best earned a bachelor's degree in Physical Education from San Diego State University. She started her municipal career service as a recreation specialist for the City of Lemon Grove 1979 and later worked as a senior recreation supervisor for the City of Poway.
Irene Mosley, interim director of human resources and risk management for the City of Santee, said that Best held an all-hands meeting for the city's 124 employees a few hours after she arrived for her first day of work. "We are very excited," Mosley said. "The meeting was very casual and very positive."
Best is known for being a team builder and for having acquired expertise in comprehensive economic development strategy. During the decade she led Imperial's administration as city manager, Imperial experienced much growth, including entry of new businesses, further economic development, new home construction, and building of a new city park. Imperial became the fourth fastest growing city in California.
Now, Best brings all those impressive background accomplishments to serve Santee, which is over three times as large as the City of Imperial, in both population and geographic area. From 2014 figures, Santee residents are slightly older (median age 36.3 years) than Imperial's (31 years) and tend to earn more (with Santee median annual income of $69,120 compared with Imperial's $62,500).
Santee City Councilmember John Minto noted that he participated in interviewing Best during the search for a new city manager and had "talked with her briefly a couple of times" since then. Minto continued, "Marlene is someone who is known for working well in the community. She has worked quite a few places. We have similar interests in building the economy and jobs." Minto expects that Best will contribute in moving Santee forward successfully. "It's an exciting time for Santee and an exciting time for me as a city councilmember," Minto said.
Best's initial employment contract with Santee is for three years, at an annual salary of $190,000 in addition to common workplace benefits. Best succeeds Santee's interim city manager Paul Malone, a retired former city manager for San Marcos, who led Santee as chief administrative officer since September 2015 while the city conducted a nationwide search for a new city manager. Prior to that, Santee had been served by Keith Till as city manager, who was in the position for 14 years, until his firing nearly two years ago. A consulting firm assisted with selection of possible candidates for Santee's new city manager, which brought Marlene Best on board.