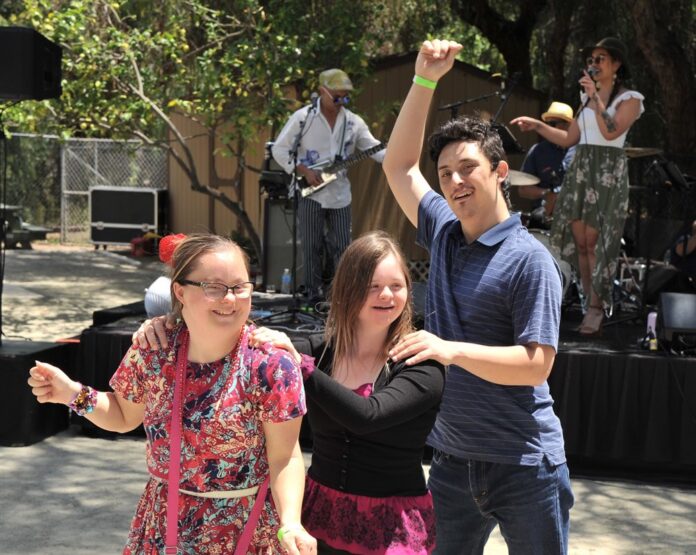 St. Madeleine Sophie's Center is gearing up for its 22nd Annual Morning Glory Brunch on April 29. The event is an afternoon of tastings, music, shopping, and opportunity drawings, its signature Frog Race, around the campus and Sophie's Organic Garden. Guests have the opportunity to enjoy bites and sips from more than 20 local restaurants, breweries, and wineries, browse its boutique shop, and Arts Alive by Jasmine Creek Florist, featuring floral arrangements paired and inspired with SMSC student art.
St. Madeleine Sophie's Center is a nonprofit organization that serves more than 400 adults with intellectual and developmental disabilities through nationally recognized, innovative programs. Proceeds from this event go towards funding SMSC's garden and aquatics program. Sophie's Organic Garden is a two-acre garden that provides training for approximately 60 students to learn propagation methods, plant seeds, and nurture growth. The gardens feature a full citrus orchard, vegetable and flower gardens, ornamental trees, and herbs. SMSC's Aquatics center hosts Triton's Swim Team, where members from the ages of 8-75 compete in a variety of local swim meets.
The annual Frog Race will send up to 600 frogs down SMSC's Jr. Olympic-sized swimming pool with the chance to win $3,500 in cash prizes. Guests can participate in this fundraiser by purchasing plastic frogs to enter the race.
The 22nd Annual Morning Glory Brunch is on Saturday April 29, 2023, from 11 a.m. to 3 p.m. The brunch will be hosted at the SMSC's main campus, located at 2119 E. Madison Ave, El Cajon.
Tickets/frogs can be purchased online at MorningGloryBrunch.org. There are also various sponsorship opportunities available.
Please email events@stmsc.org for more information.