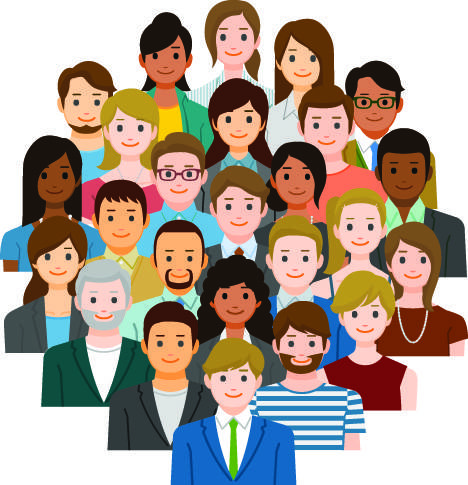 The Santee City Council held a special Diversity, Equity and Inclusion meeting April 19 during which Human Resources Director Erica Hardy described city staff efforts toward increased workplace diversity, San Diego Sheriff's Community Inclusion Director Nadia Moshirian Binderup summed up the law enforcement agency's inclusion efforts and Mayor John Minto fielded a weighty public comment asking council members to address their connection to local vigilante group Defend East County.
Hardy briefly presented information similar to what was discussed at a September 2020 Community Oriented Policing committee meeting, a plan she previously described as "a three-prong approach to evaluate current processes to identify barriers against access, educate staff on appreciating everyone and engage employees by creating diverse internal teams".
"During the fiscal year 2020-21 budget, we committed $25,000 to support the city's Diversity, Equity and Inclusion initiative and as we move through the 2021-22 fiscal budget we will request an additional allocation of funding," Hardy said, although she did not specify how that funding is being allocated.
The team is working on improved workplace Cultural Intelligence, or CQ: a way of assessing and improving effectiveness in culturally diverse situations.
"We want to include internal employees, to embrace differences and not just tolerate each other," Hardy said.
Santee currently contracts with San Diego Sheriff for law enforcement needs, where more than 4,500 sworn Sheriff's officers participated in Understanding Bias and Cultural Awareness training last year.
The Sheriff's website, Binderup said, is now available in several languages and open data on the site has Use of Force reports, information on the Racial and Identity Profiling Act and public reports on immigration and law enforcement.
"Last year, we started two working groups: a Black and a Hispanic group," Binderup said, as well as launching a Spanish Academy in conjunction with the County Office of Education Migrant Education Program. The agency is also partnering with the International Rescue Committee for refugee 'Know Your Rights' presentations that teach newcomers public safety tips like when to call 911.
Binderup, whose role is to help the agency reach under-represented communities, said they have been participating in ongoing LGBTQ leadership training with the Balboa San Diego History Center and have an LGBTQ liaison working between staff and community to identify better service delivery opportunities.
"Our job is to make sure everyone feels safe and will come to us with public safety needs," Binderup said.
During time for public comments, Santee resident Kaya Hunter said she and her neighbors do not actually feel safe, in part because "several of the city council members are currently or were formerly members of the group Defend East County while you're simultaneously trying to appear to be interested in ensuring equity and diversity in our city".
Current City Council member Dustin Trotter was one of four founding members of the Defend East County group, originally established as a local watch force the day after a 2020 La Mesa protest-turned-riot. The group has since received national notoriety after some members participated in the Jan. 6 attack on the United States Capitol.
"Defend East County has caused terror in our community and made us a target for future protests. Members of city council have publicly thanked them and continued to be affiliated with the group… This group also posts calls to action so its 20,000 members show up to shut down protests and do not allow people to exercise their first amendment rights," Hunter said.
Minto said he had to briefly join the private Defend East County Facebook page to inform the group he did not give them permission to violate any laws, including curfews that were temporarily enacted in the days following the social unrest in La Mesa.
He also said he has "been in contact with one leader of that group, talked about that person's behavior and tried to make sure they understood we are all in this together" and that certain behaviors are not tolerated.
"As far as the rest of the council and any kind of relationship they've had, I do know many people have calmed down and tried to 'bring people into the fold' so to speak. If I condoned any of this, I certainly would not have started a committee to look into these allegations," Minto said.
The Diversity and Inclusion committee has no investigative authority.
Minto went on to suggest focusing on positive minority experiences and historically significant Black residents would be beneficial.
"Whether you're Black, Hispanic, Irish-American, Muslim— every culture, their backgrounds don't really matter it's who they are and what they do and what they contribute to our community… I'd like to start working with the Santee Historical Society, talk about inclusion, do something tangible," Minto said.
"If you have the time to get to know each person up here on City Council, you would feel their heart and not the color of their skin," said Trotter.
He did not respond to any requests for interviews.