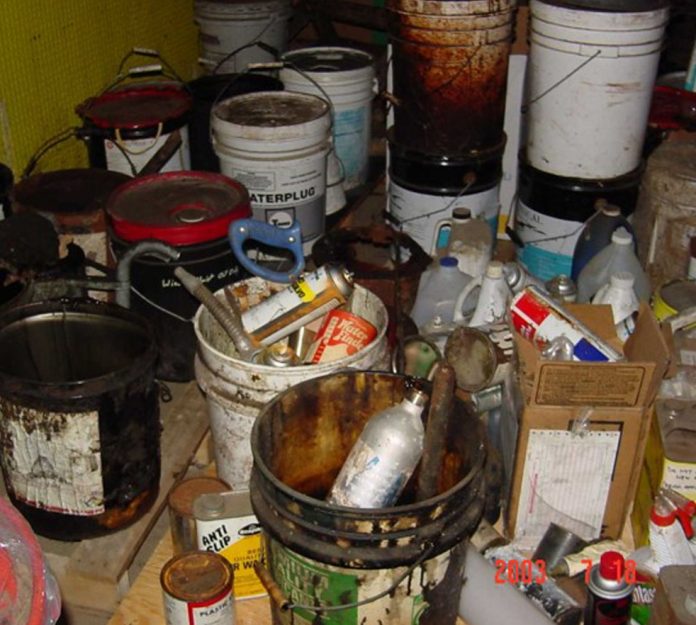 Special to The East County Californian
Residents in the Jamul Area /Unincorporated San Diego County are encouraged to use the county's One-Day Household Hazardous Waste Collection Event on May 1 at Jamul Elementary School!
Did you know?  Many products used in the home can be hazardous to people, pets or the environment and should not be thrown in the trash or dumped down the sewers or storm drains. While it is always best to use up your household chemical products, the County of San Diego's Department of Environmental Health and Quality would like to notify you of a one-day collection event where residents living in the unincorporated county can bring their household chemicals for proper disposal or recycling – for free! 
What is household hazardous waste (HHW)? Leftover household products that are labeled "Caution, Warning, Danger, Poison, Toxic, Flammable or Corrosive" are hazardous waste. HHW includes common household products like paint (latex and oil based), automotive fluids (motor oil, antifreeze, solvents etc.), pesticides, aerosols, pool chemicals, batteries (household and automotive), electronic and universal wastes (computers, printers, cell phones, VCRs, fluorescent light bulbs, etc.).   Home generated sharps (syringes, needles, and lancets) will be accepted at the event.  The County cannot accept ammunition, explosive or radioactive material, large appliances, medication, or tires at this event.
The upcoming Jamul one-day collection event will be held from 9 a.m. to 2 p.m., Saturday May 1 at the Jamul Elementary School, located at 14567 Lyons Valley Road, Jamul.  No appointment is necessary.    In addition, as part of our 'Refuel Your Fun" promotion, funded by a CalRecycle grant, the County will be conducting a 1-pound propane cylinder exchange event.  Residents who bring two empty 1-pound propane cylinders will receive a free refillable 1-pound propane cylinder (while supplies last).  For more information on Refuel Your Fun, go to:  www.refuelyourfun.org
If you can't make it to the Jamul event, visit the recycling and waste disposal resource, www.Wastefreesd.org for additional options based on your zip code.