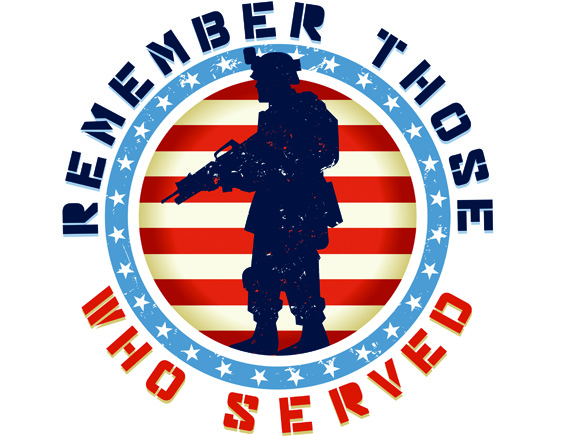 The 2020 VetWalk has been redesigned this year to bring in donations from Nov. 7 through Dec. 7 in a virtual format rather than an in-person walk to raise funds.
The fundraiser, now in its 19th year, usually amasses donations from local veteran organizations with all dollars raised directed entirely toward the annual Christmas dinner held at the Chula Vista California Veteran home.
2020 VetWalk chairman Hank Schanstra said the annual event is still being planned so all funds go toward the yearly dinner, but will rely solely on virtual support and donations this year in an effort to encourage social distancing and reduce the spread of COVID-19.
In addition to gathering donations, organizers are also soliciting photos and videos thanking the 300 senior veterans who live at the home for their service while wishing them a happy holiday season.
"This year, we're encouraging VFW posts, families and businesses to stay safe and organize their own version of the event for Nov. 7 then submit photos and videos we can assemble and share with residents at the Veterans Home," Schanstra said.
Residents will be able to safely watch the Christmas video of messages and well wishes there at the facility in lieu of having anyone come in person to the Veterans Home this holiday season.
Veterans from World War II, Korea, Vietnam and the Global War on Terrorism collectively have an average age of 80, and in addition to gathering financial donations for the annual Christmas dinner, Schanstra said the photo and video messages are also important to gather as the veteran population ages.
"We wish to sincerely say 'thank you!' and always remember our veterans' history of selflessness, including this unusual year", Schanstra said, and referenced a quote from President Theodore Roosevelt: "Do what you can with what you have where you are."
While some groups are strictly making financial contributions online this year without the usual accompanying walk, other organizations like the Lakeside VFW post have found ways to modify the event to reflect social distancing accommodations.
VFW District 1 Commander Paula Jansen said Lakeside VFW post member Donald Jimerson will be dressing up as Santa Clause for a local stroll around Lindo Lake on Nov. 7 to garner more attention and hopefully more donations that day or any day up until Dec. 7.
"We're encouraging people who decide to walk on Nov. 7 to wear military or veteran shirts, make the donation online, then film a Christmas message to send in and it will all be put together into one video for the home. We can't be in the home this year but we still want people to participate so residents can see the video and know we'd be there if we could," Jansen said.
Schanstra said they will also feature the video messages on the Veterans Walk website so the link can be shared with any veterans who might benefit from the messages of gratitude and good wishes in this socially distanced year.
"You know, usually, when I go to the home, I wear my VFW cover and the residents are so happy to see visitors — it is always so rewarding and humbling. This year is hard on everyone but it has to be so hard on them. I hope they know we'd be there if we could," Jansen said.
Tax-deductible donations can be made online at www.vfwpost2111.org through Dec. 7.
Photos and videos can be submitted to vfwpost2111@gmail.com through Dec. 7 as well.
Questions on the fundraiser can be directed to Schanstra at hendrik.schanstra@calvet.ca.gov or by phone at (916) 221-2709.