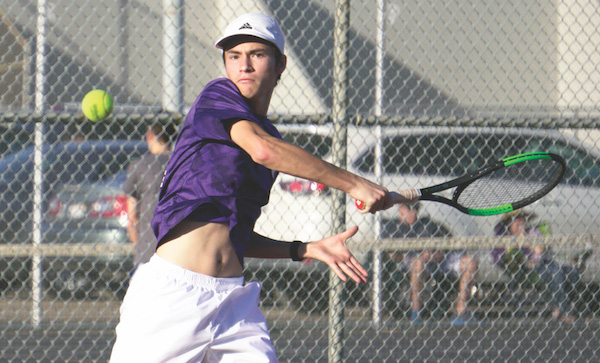 Santana High School's athletic teams scored their share of success during the 2019-20 interscholastic season.
•The football team recorded a runner-up finish in the San Diego Section Division IV championship game.
•The girls basketball team won the Grossmont Valley League championship.
•Additionally, the school's boys and girls water polo teams, boys and girls soccer teams and girls tennis team all qualified for the San Diego Section playoffs.
The boys tennis team looked to follow up on that success before the spring season suffered a premature ending due to the COVID-19 (coronavirus) pandemic.
The cancellation of the season was particularly disappointing, according to Santana head coach John Lelevier.
"We had what I believe to be the best team we have had in the past 20 years," Lelevier said.
Aces on the court
The Sultans had cobbled together a 6-2 record at the time of the schedule pause.
Senior standouts included Cole Hunter, Joey Marquez and Trevor Kerkman, all four-year players and team captains, on the varsity side and James Buksa and Ryan Messick, both two-year players, on the junior varsity side.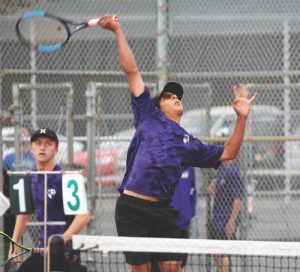 "In what was an extremely difficult early season schedule, we had beaten two teams in St. Augustine and Patrick Henry that we had never defeated before," Lelevier said. "We were 6-2 with both losses being tight to Steele Canyon and Vincent Memorial."
Though there were no postseason accolades, the Sultans did earn their share of respect on the court.
"We were really strong in singles with senior captain Cole Hunter (18-6) and two fantastic freshmen in Kaj Salzano (19-5) and Brayden Lelevier (19-5)," the Santana coach said. "Our No. 1 doubles team of senior Joey Marquez and junior Auston Knight were off to a 23-1 start and would have been the top-seeded doubles team in the Grossmont Hills League.
"We will come back with another very strong team next year, but we lost three exceptional players in Cole Hunter, Joey Marquez, and Trevor Kerkman, who all served as captains this year."