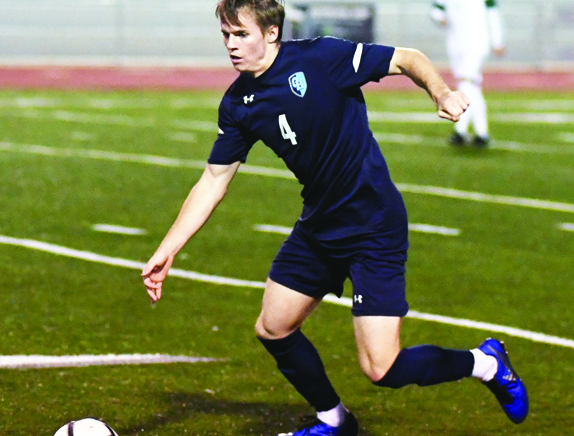 The Granite Hills High School boys soccer team has admittedly experienced a rough start to the 2019-20 soccer season but better times could be coming around, and soon.
The Eagles, who failed to quali­fy for last season's San Diego Sec­tion playoffs, appeared to be plod­ding along to kick off this season with three losses and two ties.
That is until Granite Hills pro­duced one of the biggest upsets of the young season by defeating third-ranked Hilltop High School, 2-1, in the semifinals of the San Diego County Cup/Quin Murphy Tournament Dec. 28 on the Lanc­ers' home turf.
Granite Hills will return to Hill­top High School on Saturday, Jan. 11, to battle Montgomery High School in the tournament's Gold Division championship game.
"We've been working on being disciplined, and we think we've accomplished this," GHHS head coach Jason Heth said after the turnaround victory. "We've been looking to find our rhythm."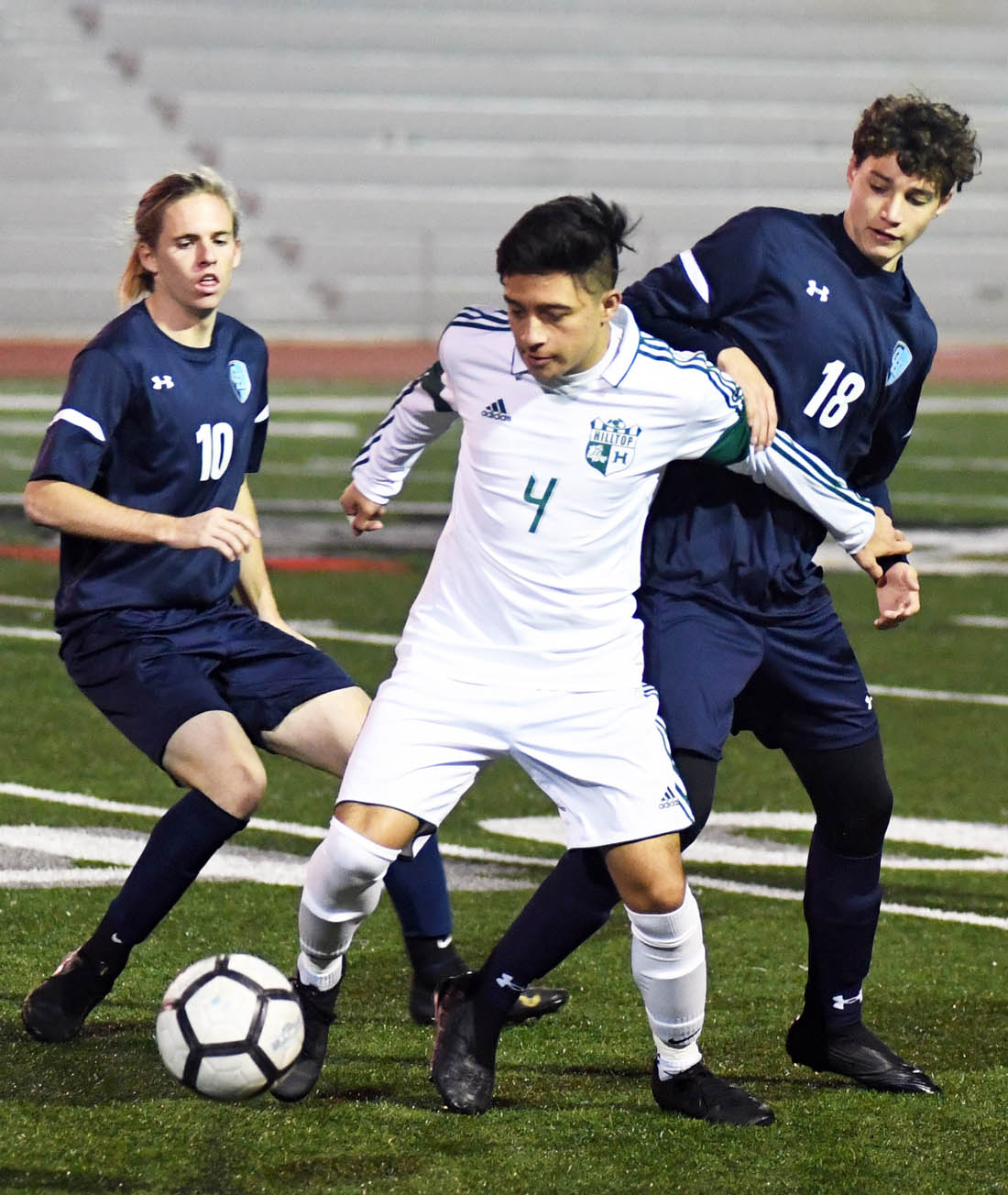 The Eagles definitely appeared to find a rhythm in upsetting a Hilltop team that had entered the tournament riding a 12-game un­beaten streak (nine wins, three ties).
Granite Hills definitely played with much more energy and pur­pose after coming off a 7-2 loss to Bonita Vista in pool play two days earlier.
The Eagles, however, had to battle back for their biggest win of the season after Hilltop took a 1-0 lead eight minutes into the second half after top scorer Gael Ruiz curved in a corner kick high inside the near post.
Eagles senior captain Rob­ert Webb came to the rescue by scoring the final two goals in the match. Webb tied the score, 1-1, on a speedy counterattack with 26 minutes left in regulation time and netted what proved to be the game-winning goal eight minutes later on a penalty kick.
Webb had scored both Granite Hills goals in the preceding loss to Bonita Vista, including one on a penalty kick and the other on a direct free kick.
"Of course it feels good to be able to help my team," said Webb, a four-year performer on the pitch for the Eagles. "We really needed this win. We came out very busi­nesslike. We knew we had to rebound in a big way to get this win. We did it."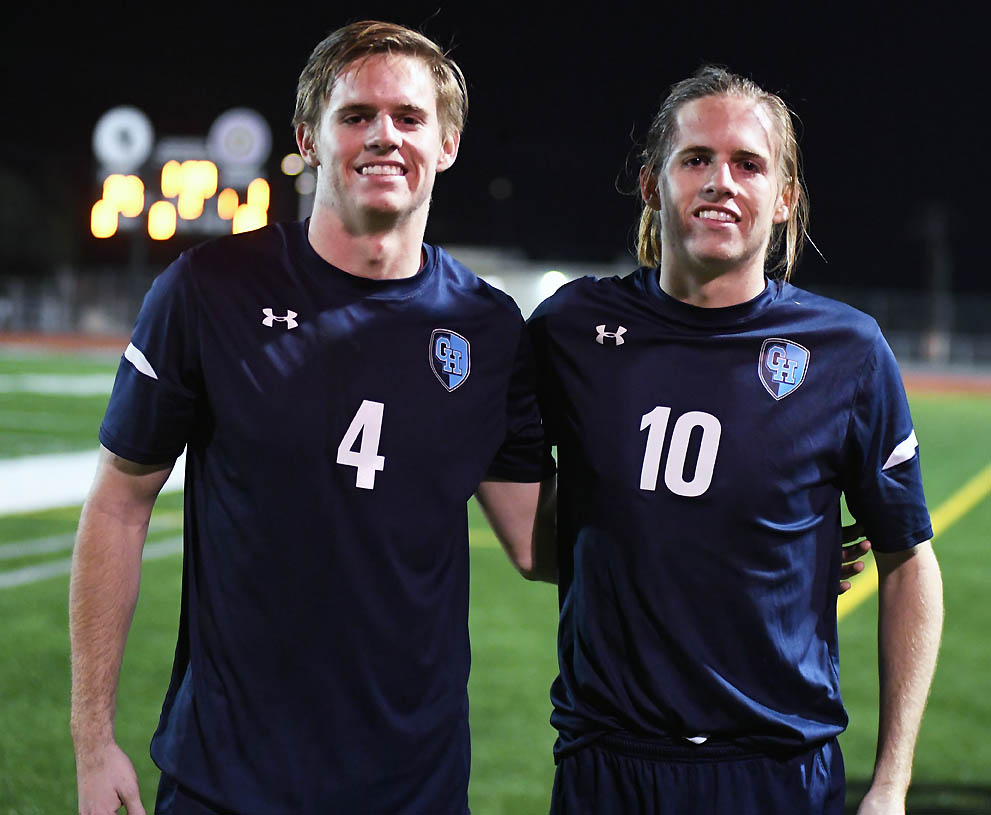 Webb plays on the team with his twin brother Russell.
"It's been crazy these four years here," Robert said. "We've been intensely competitive. I think that's why we've been getting the results we have."
The Webb twins serve as team captains along with senior Carlos Cobarrubias.
Heth said he is counting on the leadership of the team's three captains to help carry the team to continued success this season.
"Hopefully, we can sneak into the playoffs but it's going to be tough," Heth stressed.
The Eagles kicked off tourna­ment play on Dec. 23 with a 4-0 win over Valley Center to give them two wins in three tourna­ment games.
Heth's team is looking to im­prove on last season's record of 5-11-7 that included a 1-3-4 mark in league play.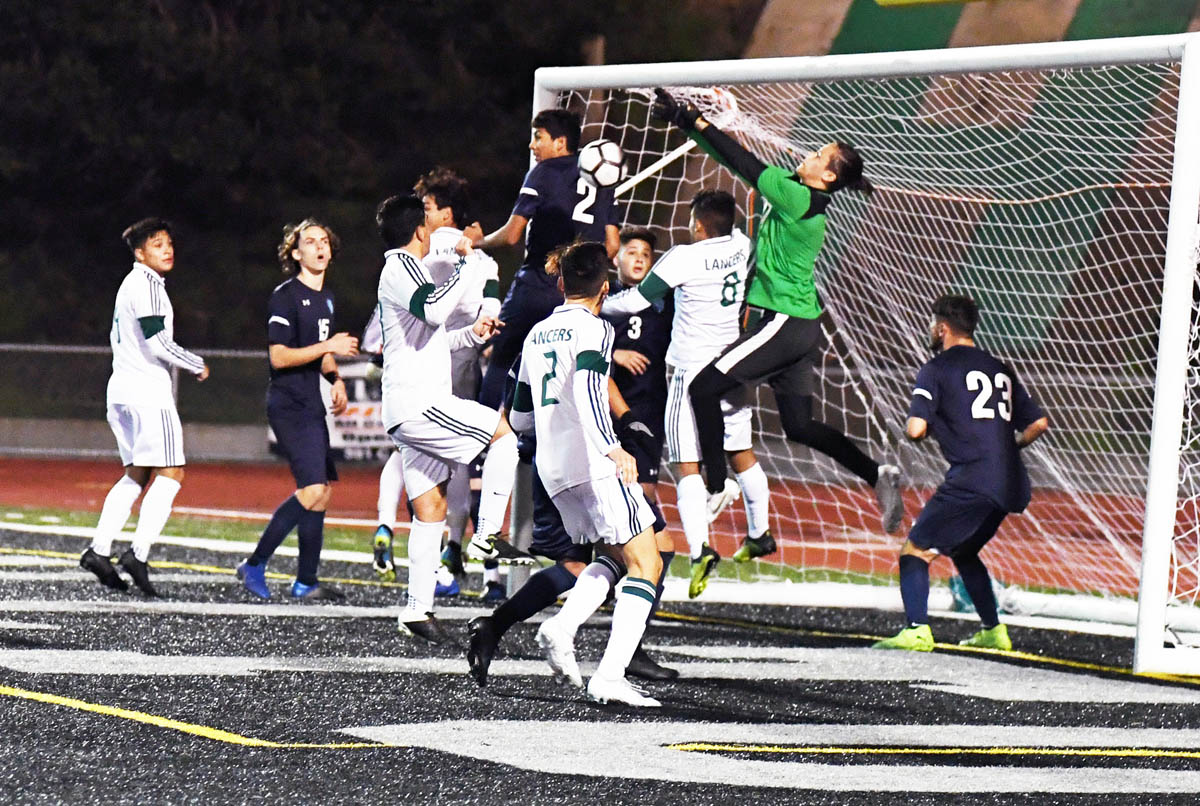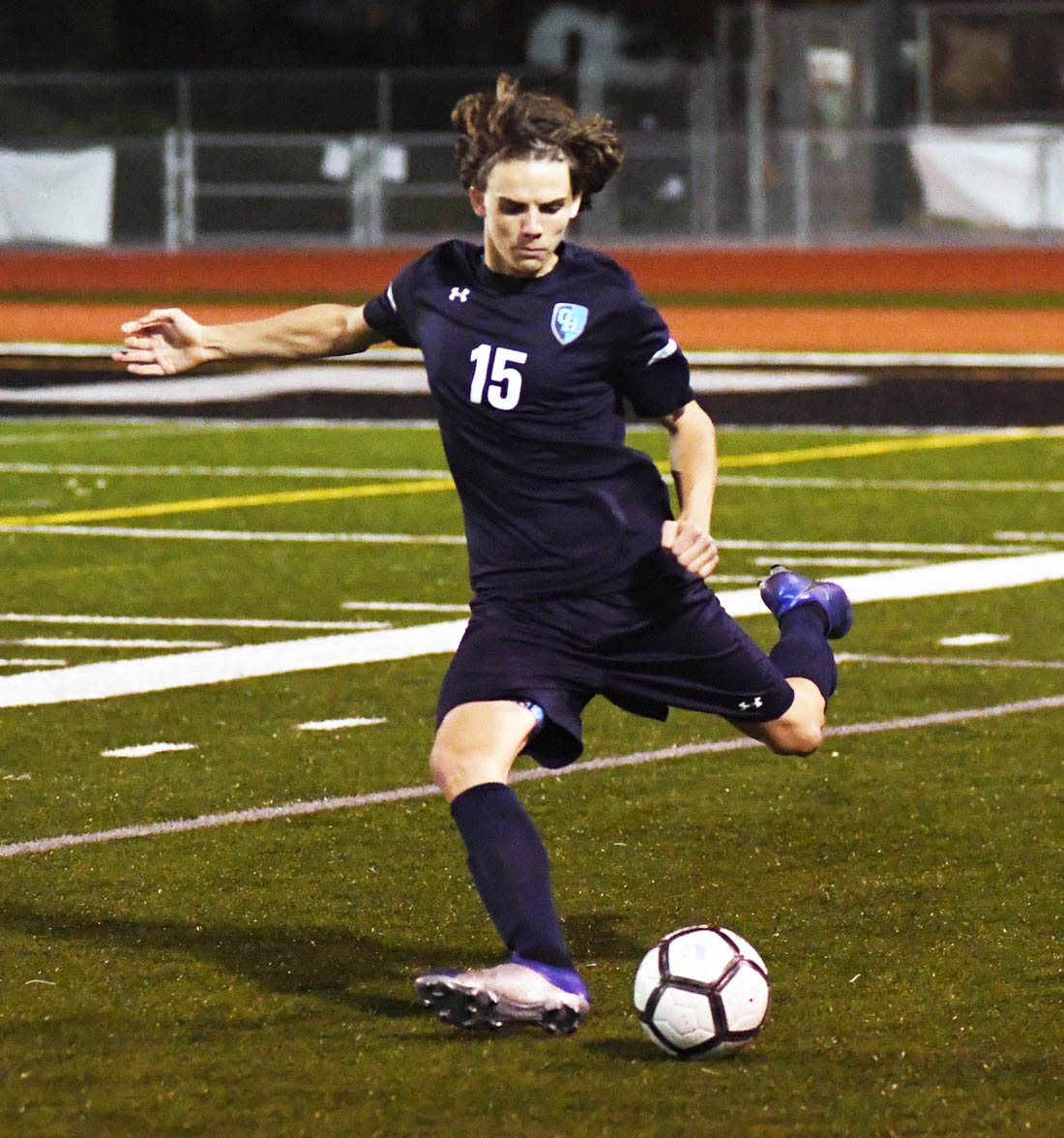 The Dec. 28 tournament win over Hilltop was important in that both teams are competing for berths in this season's Division III playoff field. Hilltop (10-2-3) entered the tournament semifi­nals ranked first in the division while Granite Hills was ranked 16th out of 19 teams.
Those numbers have since changed to the Eagles' benefit.
"Hopefully this is a stepping off point to get us ready for league play," Granite Hills assistant coach Ric Anderson said.
When tournament play re­sumes, Granite Hills will be out to avenge a 2-0 loss to Montgomery on Dec. 14 in pool play at the 42nd annual Grossmont Holiday Classic tournament.
Granite Hills (3-4-2) defeated neighborhood rival El Cajon Val­ley, 1-0, in a non-league game on Jan. 3 to extend its winning streak to two games.
Granite Hills kicks off league play Jan. 14 at Monte Vista High School. The Monarchs finished runner-up in the Grossmont Holi­day Classic Gold Division champi­onship game to Grossmont.
Corner kicks
Three East County teams en­tered the 2020 calendar year ranked among the section's top 10 Division II boys teams: West Hills (4-1-4) at No. 2, Helix (3-1-2) at No. 7 and Valhalla (6-5-2) at No. 8.
Grossmont (8-2-1) was ranked fifth among the section's Division III boys teams while Monte Vista (7-3-1) was ranked seventh.
Steele Canyon (6-3-1) entered 2020 ranked third among Divi­sion IV boys teams.
Granite Hills (4-2-1) was the top-ranked East County girls team in Division I at No. 7, followed by Grossmont (4-2-1) at No. 8 and Steele Canyon (5-5-2) at No. 11.
Helix, off to an 7-0 start to end 2019, was the top-ranked team among section Division II girls teams. Monte Vista (7-1-0) and El Capitan (5-2-0) were ranked first and second, respectively, among Division III teams while Mountain Empire (8-2-0) topped the section's Division IV girls rankings.