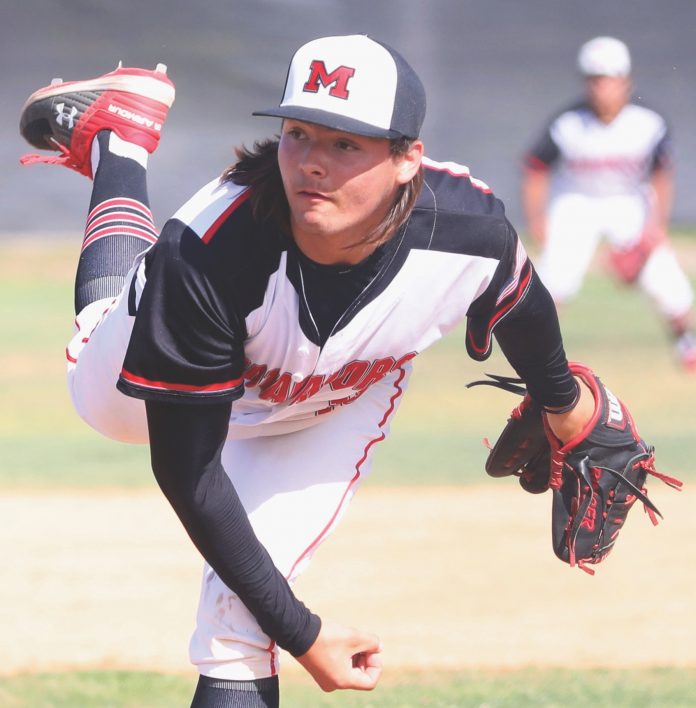 The high school baseball season still has more than a month to go, including the just announced San Diego Section divisional playoff format.
Playoff dates are June 9-17, culminating with championship games June 18-19. The Southern California regional playoffs follow on June 26.
East County teams should be well represented when the section seeding meeting takes place June 5.
The Grossmont Foothillers (17-4) entered the week ranked second among section teams, though league play has presented some challenges with a 3-2 record following losses to Steele Canyon (9-8 in eight innings on May 5) and 11-4 to Granite Hills on Monday.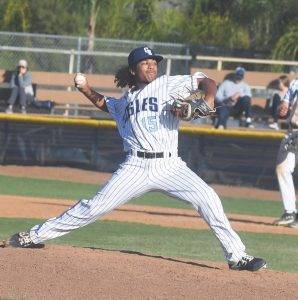 Granite Hills (14-5) entered the week ranked eighth among the section's 20 Division I teams. The Eagles appear to have taken flight with a 5-0 league record that has included two-game sweeps against West Hills and Helix Charter.
Granite Hills was scheduled to host Grossmont on Wednesday and start a two-game series against Steele Canyon on Friday. The Cougars entered the week ranked second among the section's Division II teams with a 13-6 overall record, 4-1 in league play.
Grossmont Hills League play continues through June 3.
Junior Ethan McNish-Heider drove in five runs in Monday's victory for the Eagles with a single and home run while junior Cody Macias collected four RBI off a pair of round-trippers.
Senior Austin Smith picked up the win on the strength of allowing two hits in six innings with 14 strikeouts.
McNish-Heider is hitting .400 through 17 games with 14 RBI while Smith, who has logged 68 strikeouts in 41.1 innings to go with a 4-2 record, is next up with a .397 hitting average in 19 games. Junior Grant MacArthur tops the team with four home runs while junior Spencer Davis has slugged three homers.
Davis leads Granite Hills with 16 RBI while MacArthur has 15.
Junior Noah Barnes paced Grossmont with three RBI in Monday's setback. Barnes has pocketed a .447 hitting average with 18 RBI and four home runs while scoring 18 runs through16 games for the Hillers.
West Hills (11-7) entered the week ranked second among Division IV teams while Foothills Christian (9-8) was ranked eighth in the same division.
Senior Ryan Parker led the Wolf Pack with a .415 hitting average through 10 games while senior Kyle Dobyns had posted a 4-1 pitching record with a 1.86 ERA and 32 strikeouts in 37.2 innings.
Sophomore Colby Johnson led the Knights with a .405 hitting average through 15 games with a team-leading 22 RBI.
Purple Nation (and more)
The Santana Sultans (14-4) appear to be another team to watch after starting Grossmont Valley League play 3-0 to earn the No. 9 ranking among Division I squads.
The Sultans shut out host Mount Miguel, 8-0, on Monday as senior Dean Landers went 2-for-4 at the plate with three RBI and senior Cole Contreras chipped in with two RBI in support of pitchers Evan Alexander and Caleb Harris, both juniors.
Harris pitched six innings, allowed four hits and struck out six batters to improve his record to 3-0 with a 2.49 earned-run average and one save in seven mound appearances.
Contreras is hitting .364 with 12 RBI while classmate Tyler Glowacki follows on the scoring chart with a .352 hitting average and two home runs.
Junior Kota Alto tops Santana's pitching staff with a 6-0 record, 2.31 ERA and 27 strikeouts in 42.1 innings pitched.
Monte Vista (9-7) entered the week also with a 3-0 league record. Head coach Craig Neu said the Monarchs, ranked ninth among Division III teams, are bidding to win their first league championship since 1995.
Monte Vista's four standout senior players include pitcher/third baseman Andy Canedo, shortstop/pitcher Ernie Arambula, catcher Jacob Savoy and second baseman David Vega.
Canedo is 5-2 on the hill with a 3.39 ERA and 46 strikeouts in 33 innings. He is also batting .417 with three home runs and 17 RBI.
Arambula is 1-0 with a 3.00 ERA and has 11 strikeouts in seven innings. He is batting .500 with one home run and 15 RBI.
Savoy is batting .400 with one home run and 15 RBI. He has thrown out six of 14 base runners (43 percent).
Vega is batting .314 with one home run and 12 RBI.
"We should make the Division III playoffs," Neu said. "We will be one of the contenders to win our division. I expect us to finish the regular season with a record of 15-10."
Mount Miguel (2-2 in league, 7-12 overall) is keyed by junior Matt Acevedo's .375 hitting average in six games while freshman Jeremiah Castillo is hitting .312 through 11 games.
Senior Thomas Ringer has posted a 2-2 pitching record for the Matadors with a 1.07 ERA and an eye-popping 84 strikeouts in 45.2 innings.
El Capitan (1-4 in league, 5-13 overall) is buoyed by senior Zach Mayhew's two pitching victories in five starts.
El Cajon Valley coach Clifton Thomas said his team (1-12 overall, 0-3 in GVL play) is comprised of a "young group of players looking to get the experience that will set us up for future seasons."
"A lot of our guys have little experience but have a lot of drive to want to learn the game," Thomas said. "Our top players are sophomore returner Rikki Ortiz, and junior returner Ruben Cosio. The rest of my team consists of mainly freshmen and sophomores, but no seniors.
"Our main goal is for our players to compete and gain the experience that will set us up for the future. Our top newcomer is freshman Chris Cosio. He has stepped in as one of our starting pitchers/center fielders. He is a young kid with good potential, little experience, but picks the game up quickly, and has the drive to want to become a better ballplayer."
Ortiz is hitting .294 through seven games while Ruben Cosio is hitting .286 through eight games.
Obviously, there's still plenty of baseball to be played before the playoffs start.