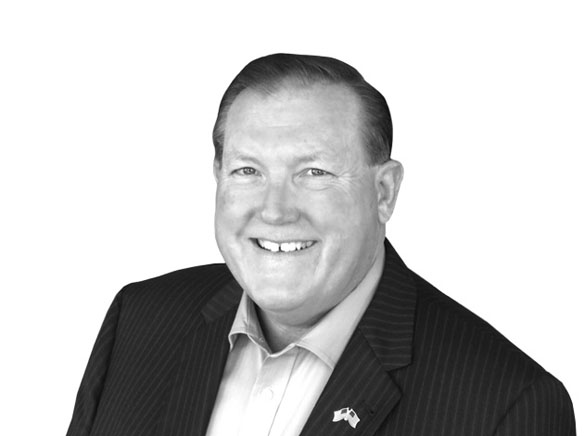 Santee Mayor John Minto and several members present for the monthly Santee Community Oriented Policing Committee meeting on Monday discussed ways they could better identify the purpose of the group and more effectively connect with the community.
The committee, which was formed in 1996, exists to make recommendations to the City Council regarding crime prevention, drug awareness, education programs, Neighborhood Watch programs, law enforcement staffing and other issues regarding the city's overall policing effort.
In recent months the committee has borne the weight of two separate May incidents during which two men were seen in Santee stores wearing attire considered racist and anti-Semitic, as well as several protests associated with the Black Lives Matter movement where members of Santee-based vigilante group Defend East County turned up in counter-protest.
Retired educator Linda Roach, who joined the 21-member group in June, said the first thing to be done is identify the role of the committee then communicate what it stands for to the public.
"I think what I would like to do is have a focused, intentional action of looking at COMPOC and defining what our goals are, how we interact with law enforcement, accountability and responsibility with City Council. I think that would go a long way to letting Santee residents know who we are and this is how we do it," Roach said.
To Minto's point that 2020, predicted to be a great year in part because new branding initiatives were scheduled to roll out for the 40th city anniversary, did not work out as planned, Roach agreed the city has made great strides but cautioned against letting the past supplant future endeavors.
"I agree that it is good to celebrate the positive but in addition to marketing the good, we also have to have a directed effort on what we do with these challenges," Roach said.
A second June newcomer, retired police officer Mark Foreman, said future discussions should include short- and long-term plans as well as action steps.
"The plan is where we are headed, the action steps are like 'We have a stop sign up ahead, are we going right, left or forward?' What is the long- term plan of the city? Does the city even know where it wants to be 10, 12, 15 years from now?" Foreman said.
He said Santee is going to be around longer than members of the committee and wants to see processes put in place so discussion points from one meeting can be tracked for subsequent meetings and for posterity.
Foreman also posed the possibility of subcommittees, which Minto said might not be feasible because "anything we do really has to be approved in council" but posed the idea of posting information online for public access.
"Sometimes, these things just come to you: I was thinking more about the communication aspect, maybe we can look at the section that is specific to COMPOC," Minto said.
The mayor mulled aloud, saying it might be possible to post discussion points and resolutions in a dedicated section of the city website and potentially create a hub of information from and about the committee.
The sole resident who called in with comments posed three suggestions that focused on transparent communication with the community: reinstate the option for written comments submitted ahead of time; shift public comments to the top of the agenda; create a tangible plan to combat systemic problems in the community.
The listener elaborated that his first two points would facilitate community involvement in allowing residents who cannot take the time off from work for a live mid-afternoon meeting to submit their ideas ahead of time; essentially, he said, it bars a section of the community from participating or giving feedback.
He also said he'd like to see those comments shifted to the beginning of each meeting with the rationale that doing so would facilitate inclusion as participants from the community raise talking points for the committee that might otherwise get overlooked.
Institute for Public Strategies' project manager David Shorey suggested the city utilize comment forms similar to those used for city council meetings
"Given that our name has community right at the beginning, I would hope we would be as open as possible in terms of getting community input in our meetings," Shorey said.
The next COMPOC meeting is scheduled for September 14 at 2 p.m.
Questions, comments and feedback on the committee can be sent to: jcerpa@cityofsanteeca.gov