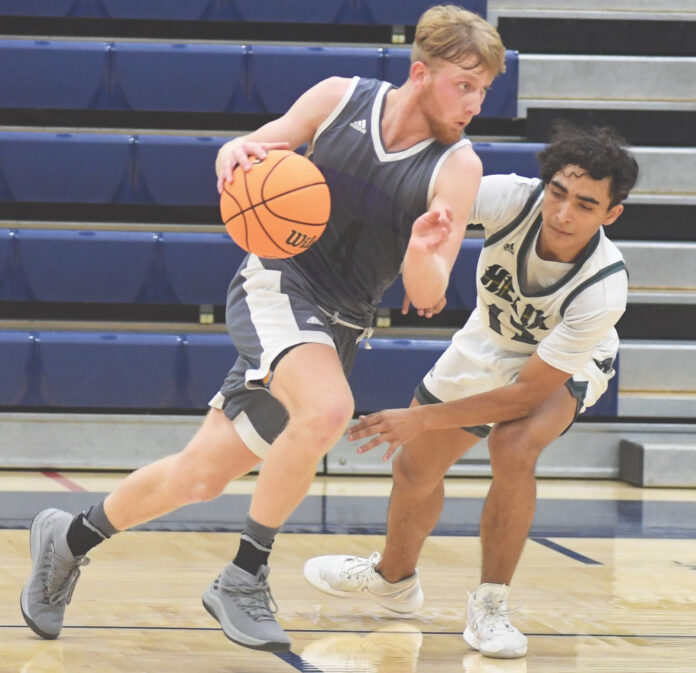 Well, it appears to be happening all over again …
The 2020 coronavirus shutdown was a nightmare for everyone, including youth, high school, college and professional sports teams.
The 2020 fall and winter prep seasons wound up being delayed until spring 2021. The NCAA's 2020 March Madness basketball tournament was canceled altogether, and college teams had major problems completing games due to COVID-19 outbreaks en route to qualifying for the 2021 tournament.
Pro basketball and hockey suspended play in March 2020 and returned to the playing arena later that summer to crown league champions while pushing the traditional fall opening date of the following season, which faced off in mid-winter.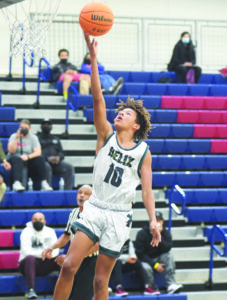 The 2020-21 seasons in both the NBA and NHL were shortened, though champions were once again crowned.
The rapid spread of the current Omicron variant has started to cause its own brand of mayhem.
High school football games were shuttered for many teams because of outbreaks from the original strain and the Delta and Mu variants. Now high school basketball games are being affected from the new variant with several games canceled at holiday hoops events.
The list keeps growing.
The San Diego Gulls had six of their American Hockey League games postponed, including three home games.
But college sports once again appear to be bearing the brunt.
The SDCCU Holiday Bowl was canceled just hours before kickoff on Dec. 28 when UCLA announced it did not have enough players at all positions to field a team against North Carolina State and bowl officials could not find a replacement team.
The Holiday Bowl was the fifth bowl game canceled to that point this season due to the virus.
Bowl officials awarded the game's championship trophy to NC State in a conciliatory move.
It was a rude trip westward for fans who made the cross-country trek for the game at Petco Park, who instead were left in drizzle in America's Finest City.
It was a nasty outcome for all the hard work that went into converting the Padres' home field into a first-class football venue.
The game was expected to draw 30,000 fans, placing a reconfigured Petco Park at about 75 percent of capacity.
SDSU has had four Mountain West men's basketball games postponed (Fresno State, Wyoming, New Mexico and UNLV) and another canceled (San Diego Christian) so far this season.
The Aztecs announced the UNLV game has been rescheduled for Jan. 24.
Conference officials said the games, if they cannot be rescheduled, would be declared no contests.
SDSU did score points — major ones — in a replacement game against 20th-ranked Colorado State on Jan. 8, an emphatic 79-49 Aztec victory broadcast on the CBS-TV network. SDSU was originally scheduled to play Nevada-Reno before the Wolf Pack had to back out because of COVID-19 issues.
The Aztecs (10-3 on the season, 2-0 in MW play) are scheduled to host Boise State this Saturday with an eye on resuming their season schedule.
Viejas Arena has since issued an updated series of new protocols for fans. Beginning Jan. 18 all individuals eligible for the COVID-19 booster will be required to show proof of the booster in order to attend games at Viejas Arena.
There will also be mandatory mask-wearing for those two years and older.
The new guidelines are strict, but someone has to take the grave situation seriously.
Aztec Holiday Classic
Montgomery High School hosted its annual Aztec Holiday Classic Dec. 27-30. The opening two days of the coed tournament, believed to be among the longest-running of its nature in the section, went smoothly for the teams participating.
The final two days of the tournament featured a rather rocky ending.
Only two of the four scheduled boys games could be played on the third day after the Valhalla-Morse and Sweetwater-Montgomery games were canceled because of positive COVID-19 test results.
Teams regrouped the following day, however, with two boys games completed. Valhalla defeated Foothills Christian, 73-66, in a consolation matchup while Montgomery topped Eastlake, 71-61, in the championship game to finally close out tournament play.
"The tourney as a whole was incredibly solid days one and two with a solid mix of South Bay and East County teams," said Montgomery coach Ed Martin, who served as tournament director. "On Wednesday (Dec. 29) we had multiple teams drop out, so we were only able to play two boys basketball games. Thankfully Thursday (Dec. 30), we were able to have two boys games with the two best teams from each pool playing in the championship."
Foothills scored the upset of the tournament, 80-65, over Helix on the opening day of the tournament. The Knights did so while carrying a 1-11 record into the game.
Senior Nick Hadge keyed the upset win with 25 points while classmate Josh Nafarrete poured in 23 points, sinking six three-point shots.
Valhalla was scheduled to play four games but only played three. The Norsemen made the last game count as all-tournament selection Calvert Esho dropped in 24 points and grabbed 14 rebounds.
Senior Joseph Hankins, who had 21 points and six rebounds in the loss, rounded out the all-tournament team for Foothills Christian.
Helix completed its scheduled pool games but did not play in the final round. Following the loss to Foothills Christian, the Highlanders claimed the one-point thriller over Point Loma before dropping a 70-60 decision to Eastlake.
The Scotties were scheduled to tip off league play Jan. 7 with a game at Valhalla. However,  Helix (7-10 overall, 1-0 in league) actually opened Grossmont Hills League play with a 62-59 victory at Granite Hills (12-4, 1-1) on Jan. 14.
The Norsemen (7-7 overall, 0-0 in league play) were scheduled to host Grossmont in their league tip-off on Jan. 14.